Edible Obsession: Mini Pear Hand Pies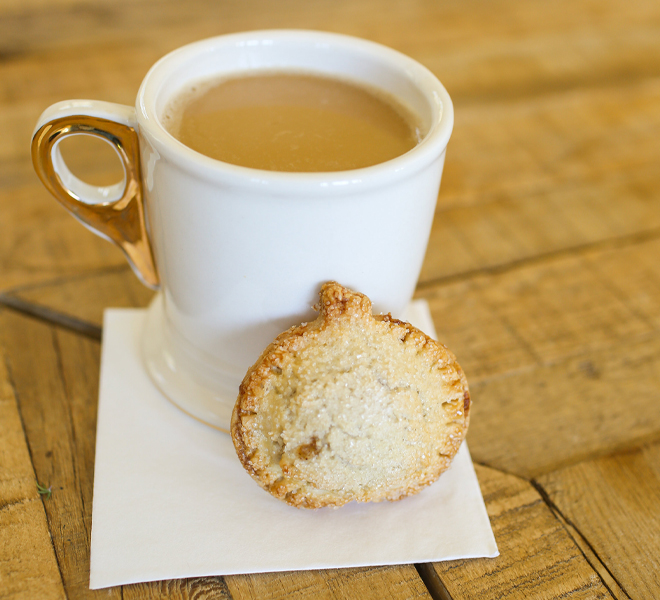 When it comes to seasonal sweets I always recruit the help from none other than my friend and baker extraordinaire,
Lauren Lowstan
. It seems like my team and I are on a mini dessert kick lately (have you seen these mini pumpkin pies yet?) and we have one more recipe to add to the mix. Since I love to cook and bake with seasonal ingredients in mind, whipping up these mini pear hand pies seemed like the natural thing to do. Not only are they the perfect size to pop in your mouth, they're also excellent beside your favorite warm beverage. If you've got a soft spot for succulent pears and aromatic spices, this recipe is one to put on your to-bake list…
Mini Pear Hand Pies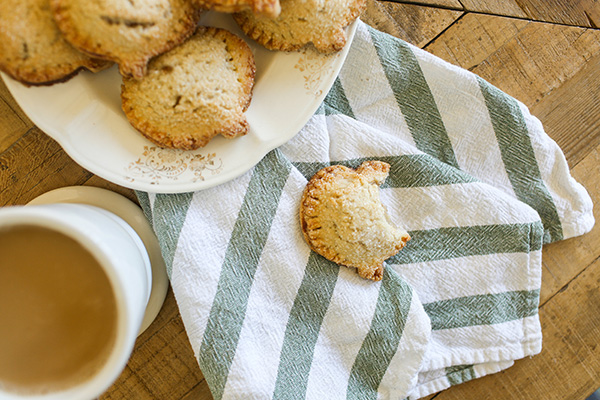 Ingredients:
1 egg
1 tbsp. water
1/4 cup white sanding sugar, or course turbinado sugar
For the crust:
4 cup flour
3 tbsp. granulated sugar
2 tsp. salt
1 ½ cup vegetable shortening
1 egg
½ cup cold water
For the filling: 
2 pears (peeled and diced into small cubes)
¼ cup brown sugar
½ cup granulated sugar
½ tsp. cinnamon
¼ tsp. allspice
¼ tsp. ginger
1 tbsp. flour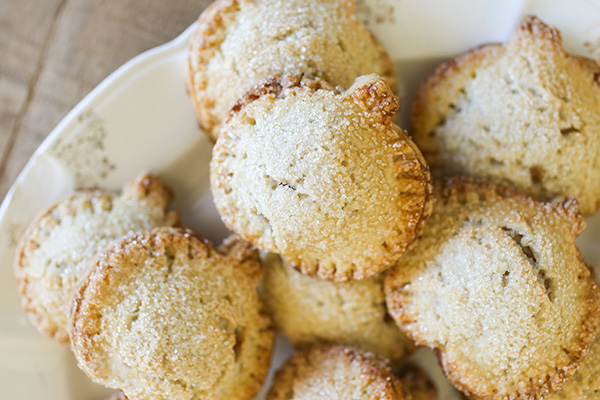 Instructions:
1. In a food processor, pulse the flour, sugar, and salt until blended. Add the shortening and pulse just until the mix is crumbly. Add the egg and cold water, and pulse just until blended.
2. Divide the dough into two and shape into flat discs. Wrap each in plastic wrap. Place one in the fridge for at least 20 minutes, and the freeze the other for future use!
3. While the dough is chilling in the refrigerator, make your pie filling. In a medium bowl, toss together pears, both sugars, cinnamon, allspice, ginger, and flour until all of the pear cubes are evenly coated with sugar and spices. Set aside until ready to stuff pies.
4. Take your chilled dough out of the refrigerator and roll it out on a lightly floured surface. I like to roll out the dough as thin as possible, so my hand pies are not too doughy when biting into them. I roll out the dough to about 1/8", but you can always roll them to your desired thickness.
5. Take your fall-themed cookie cutter of choice (we used a pumpkin!), and cut out as many as you can get. Then re-roll the scraps and cut out more pumpkins. You want to end up with an even amount of pumpkin shapes.
6. Place half of your dough shapes on a parchment lined baking sheet. In a small bowl, whisk 1 egg and 1 table of water together until combined. With a pastry brush, brush the tops of the dough shapes (only the ones on the baking sheet) with the egg wash.
7. Place about a tablespoon full of pear filling into the middle of the egg washed shaped dough pieces. You don't want to put too much filling, or else it will fall out.
8. Top each with the remaining shaped dough pieces. Press down on the edges with your fingertips so the tops and bottoms of the dough pieces stay together. To add a little decoration to your pies (and to ensure the filling won't fall out when baking) take a fork and crimp the edges along each pie.
9. Brush the tops of the pies with more egg wash and sprinkle (heavily) with sanding or turbinado sugar.
10. Bake in a 375 degree preheated oven for about 15-25 minutes. You want your pies to be a nice light golden brown on top. Let cool until ready to eat!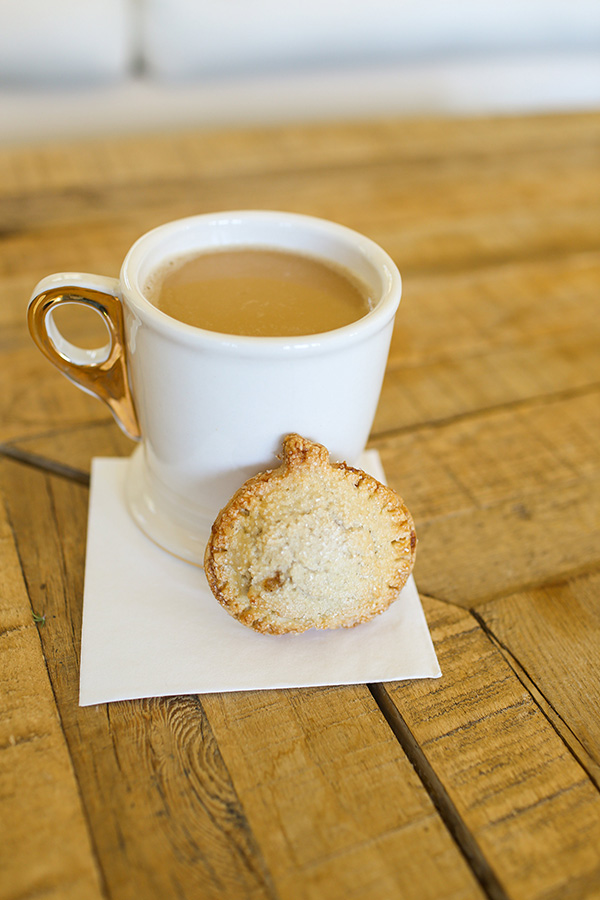 Just add a mug of hot coffee or tea and you have yourself the most comforting holiday treat.
Will you be trying your hand at these mini pear hand pies?
You won't regret it if you do!
XO Lauren