Recipe Box: My Banana Breakfast Mini Muffins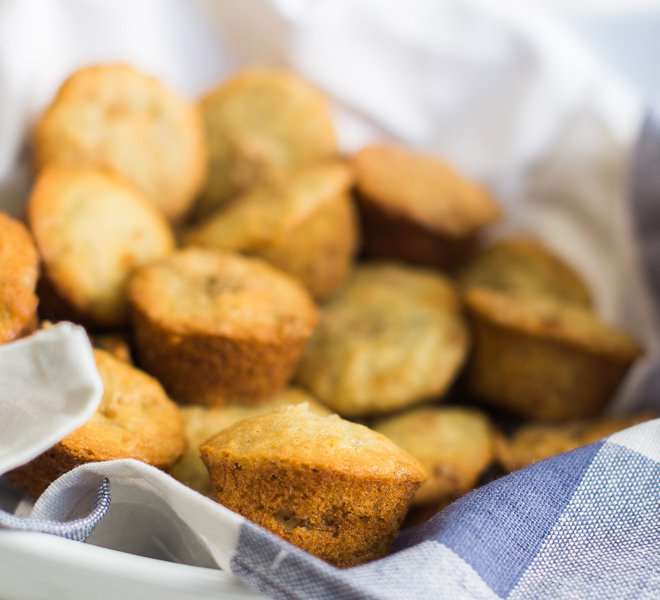 I always like to have snacks on hand whenever I have guests over… even if I'm just having my
LaurenConrad.com Team
swing by for a little brainstorming meeting. Which is exactly how I came up with my latest breakfast recipe. Each month, I get together with my team to talk about blog ideas and upcoming photoshoots, and lately, I've been providing some snacks for us to nibble on (after all, creative brainstorming
does
require major fuel). Last month, the girls were on their way over and I didn't have much in my pantry except for my usual baking supplies and some overripe bananas. I mixed everything together and the result was pretty delicious.
These Banana Breakfast Mini Muffins turned out really great (considering I whipped them up last minute). So, that's just a testament to how easy this recipe really is. Here's how to make them yourself…
My Banana Breakfast Mini Muffins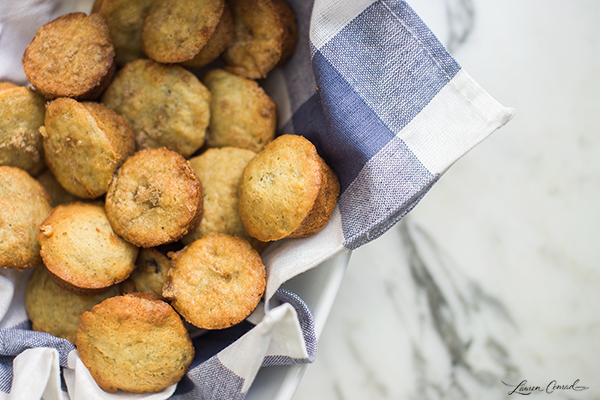 Ingredients:

1 ½ cups all-purpose flour
1 teaspoon baking powder
1 teaspoon baking soda
1/2 teaspoon salt
3 large overripe bananas, mashed
3/4 cup white sugar
1 egg
1/3 cup butter, melted
1 mini muffin pan
Instructions:
Preheat your oven to 350 degrees and coat muffin pan with non-stick spray, or use paper liners. Mix together the flour, baking powder, baking soda, and salt, then set aside.
Combine bananas, sugar, egg, and melted butter in a large bowl. Fold in flour mixture, and mix until smooth. Scoop into muffin pans.
Bake in preheated oven. Bake muffins for 10 to 15 minutes. (If you're making large muffins, bake for 25 to 30 minutes). Muffins will spring back when lightly tapped. 
For the most part, I followed this recipe, and I just sprinkled a little brown sugar on top of each muffin before baking. These muffins are pretty simple, and they taste great. In fact, we had to stop ourselves from eating them all so that we could take these photos!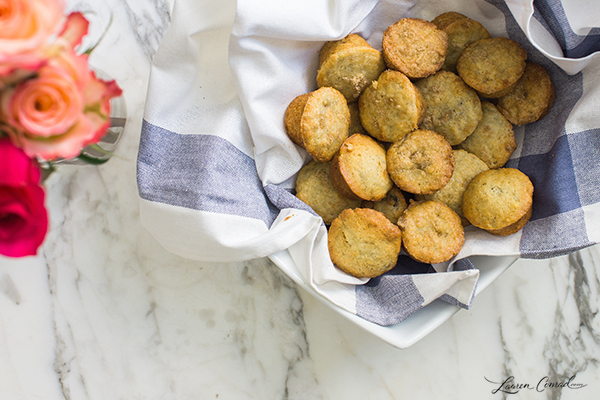 Do you have a favorite, easy breakfast recipe?
If you like this recipe, be sure to check out these Busy Girl Breakfast options, too.
XO Lauren