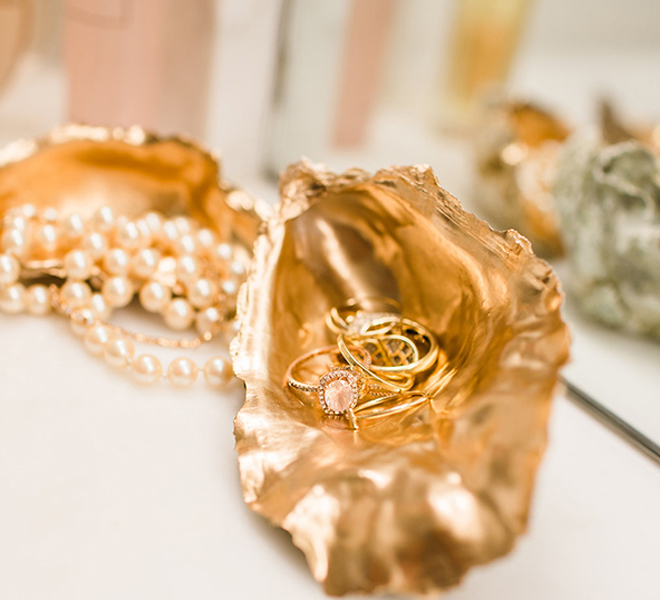 This DIY is the perfect example of the expression 'One man's trash is another man's treasure.' The other day, Team LC got together and took leftover oyster shells that would have ended up in the garbage otherwise, and—with just a little gold spray paint—turned them into a beautiful jewelry storage solution. We've shared unique jewelry storage ideas on the site before—from teacups to picture frames. But as simple as this idea is, it might just be the prettiest one yet.
Let's just say you'll never look at your dinner table discards the same way again…
Gold Oyster Shell Trinket Trays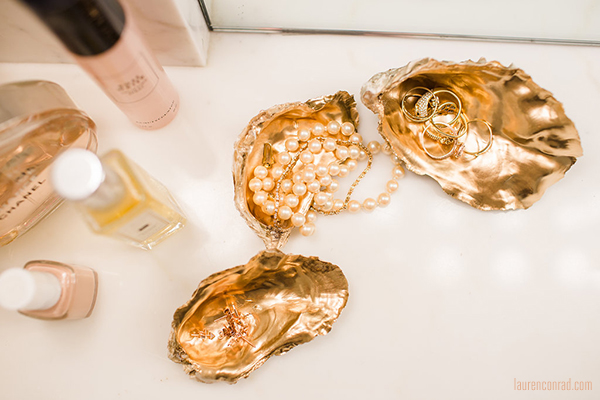 Instructions:
To begin, clean and sanitize the oyster shells thoroughly. Otherwise, you might end up with a fishy smell lingering on your vanity (gross!).
Then, spread the shells out on newspaper and spray paint the inside surface of each shell gold. Allow to dry completely, then fill with whatever trinkets you'd like.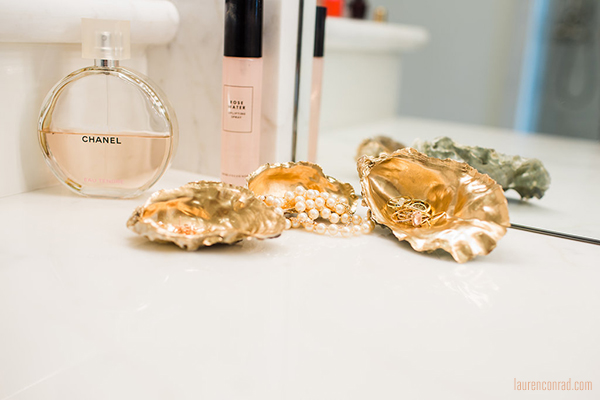 If you don't have a lot of jewelry to display, you could also use this DIY idea in your workspace or bathroom. Paper clips, pushpins, and bobby pins are just a few of the many bits and baubles that you could choose to store in your shells.
How do you like to display your favorite pieces of jewelry?
Let us know if you're going to use this idea!
xo Ilana
Team LC