Edible Obsession: Mini Cookies on Paper Straws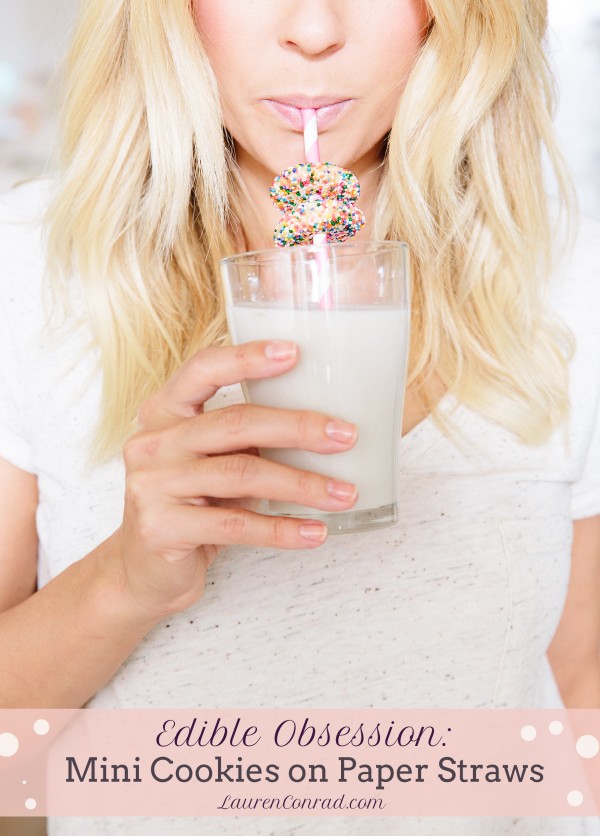 Looking for a way to spice up your next party? Look no further than these adorable mini cookies on paper straws. I had a great time baking up a batch of these yummy little treats with my great friend and fabulous baker
Lauren Lowstan
, and the end product was so delicious I may even make a batch for my birthday party in a couple of weeks.
They're great for parties because you can easily bake them ahead of time and they just look so darn cute. Serve them on straws with almond milk (like we did) or any sort of cocktail you like.
Mini Cookies on Paper Straws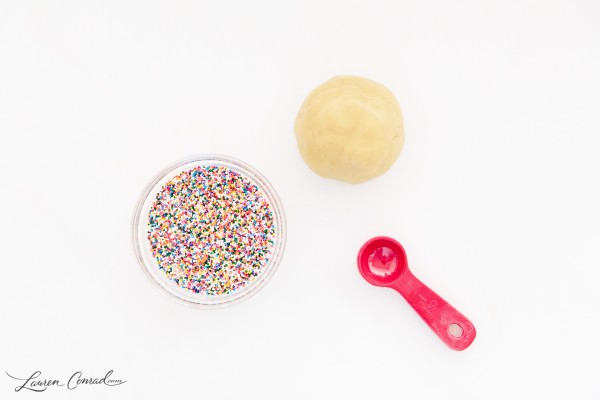 Ingredients:
2 ¾ cups all-purpose flour
1 teaspoon baking soda
1/2 teaspoon baking powder
1 cup butter, softened
1 ½ cups white sugar
1 egg
1 teaspoon vanilla extract
Colored nonpareils
Toothpick or chopstick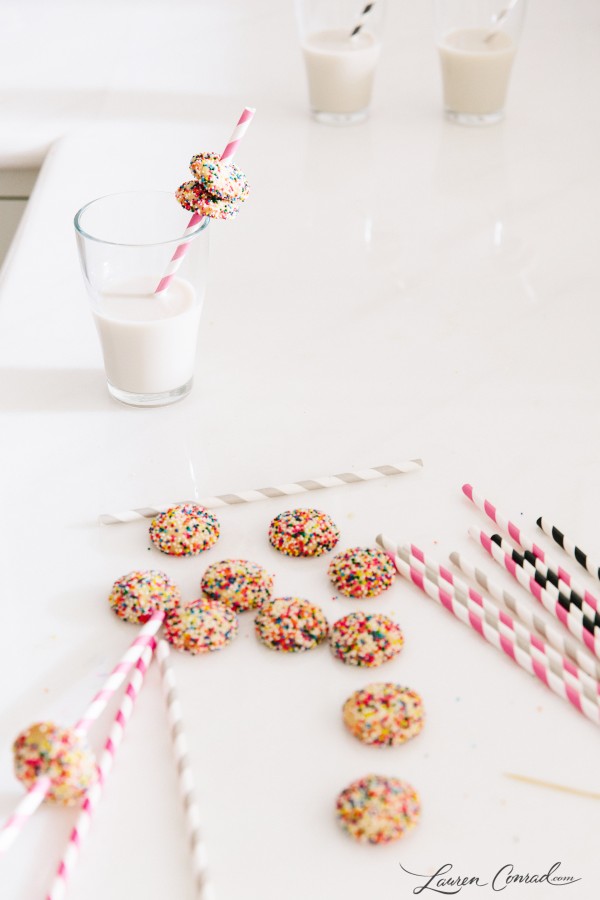 Instructions:
1. Preheat your oven to 350 degrees. In a small bowl, stir together the flour, baking soda, and baking powder. Set aside.
2. In a large bowl, cream together the butter and sugar until smooth. Beat in egg and vanilla, then gradually blend in the dry ingredients.
3. Scoop teaspoon-size balls of dough onto a parchment lined baking sheet.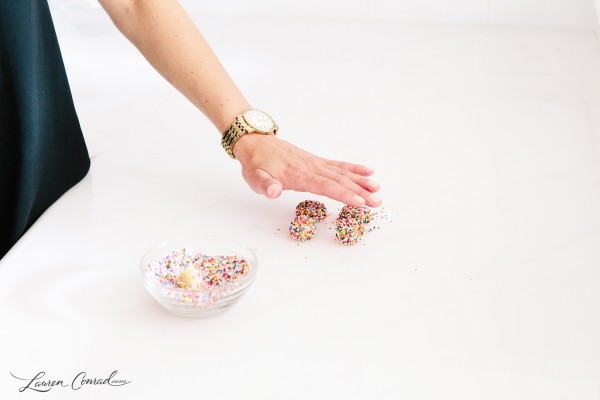 4. Roll each ball into nonpareils then smash down a little with the palm of your hand to flatten.
5. Bake for about 10 minutes, until baked thoroughly and bottom is golden brown (you want the cookies crisp so you can make a hole in them without them crumbling to pieces).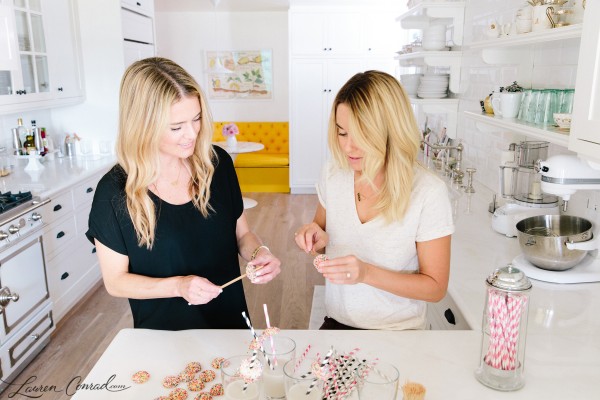 6. Once your cookies are completely cooled, use a toothpick or a chopstick to gently "dig" to make a hole in the middle of the cookie.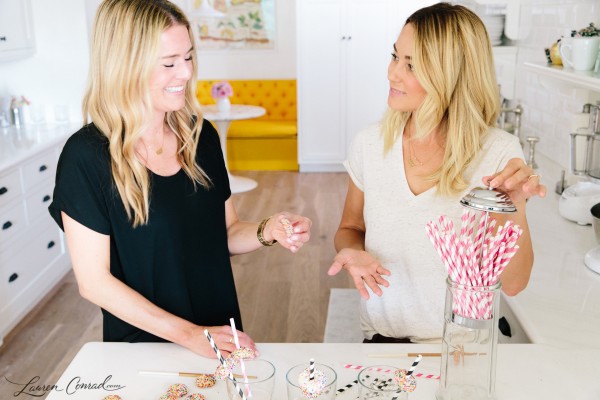 7. Be sure to serve with festive straws!
And, voilà! How cute is this final product?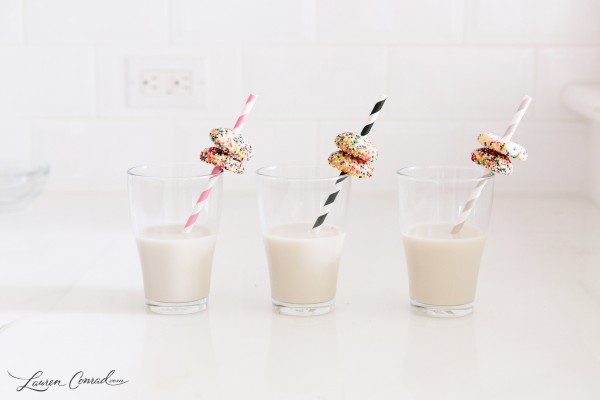 Where will you be serving these cute cookies?
XO Lauren
Photos: Yoni Goldberg for LaurenConrad.com