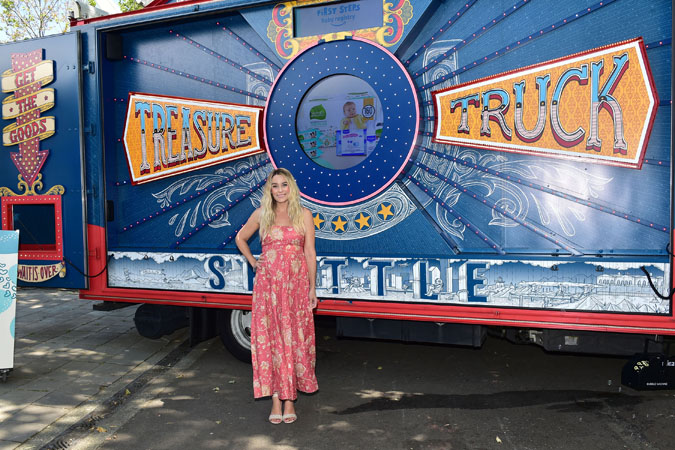 There is a lot to prepare for when you are becoming a first-time parent, but adding a second baby to the mix can bring a whole new set of challenges. As an expectant mama, I know just how tricky this transition can be. For that reason, I'm going in prepared with a well-stocked baby registry, lots of tips from friends and family, and a much needed stop at the Amazon Treasure Truck First Steps event with Amazon Baby Registry. Treasure Truck is Amazon's version of a neighborhood ice cream truck, featuring handpicked products and can't-miss events. In this case, it was all things baby related! Whenever there's something new happening, they'll send you a text notification to come and check it out at location near you. From games to technology to home décor items, you can find great products you need to keep up with a growing family. Sound fun? Just sign up for notifications at amazon.com/treasuretruck so you don't miss the next great offer or fun free event.
One of my biggest takeaways from life with Liam? Make things easier whenever possible. In this case, that means using the Treasure Truck and Amazon's Baby Registry for one stop shopping (because when you're bringing home a new little one, keeping track of all the registry items will be the last thing on your mind). Keep reading for more of my tips as a soon-to-be mom of two, and here about my recent visit to the Treasure Truck First Steps event in Seattle, an interactive way to test out all the latest baby products (because a lot can change between kiddos!).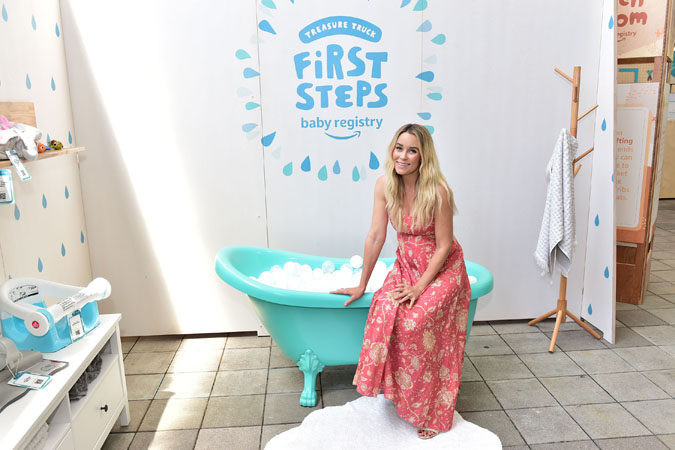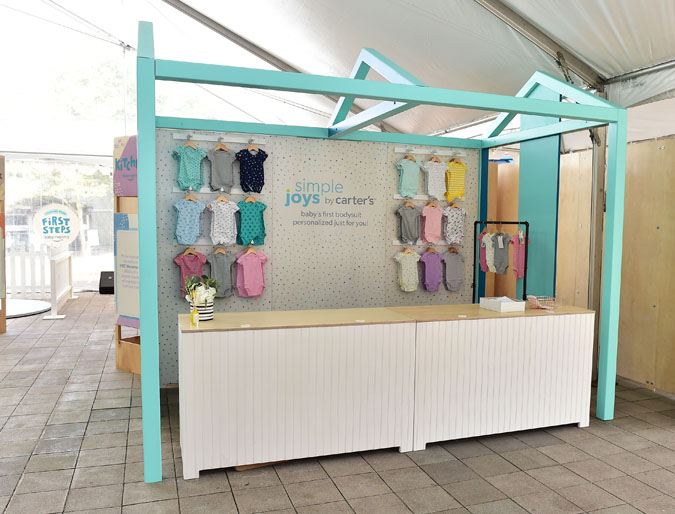 Shopping For Two
While you probably already have some of the essentials from your first little one, adding a new baby to the family means that you may have to make some updates. In my case, this meant looking for a new stroller. While at the First Steps event, I perused the latest designs fit for a baby and a toddler, which means less baby gear lying around and a more efficient way to transport my family.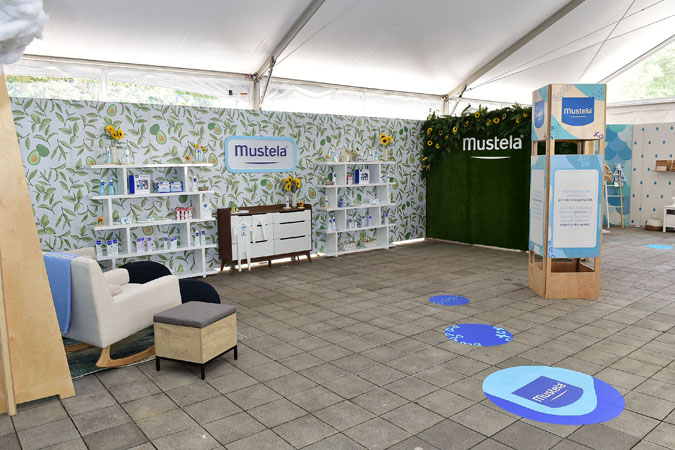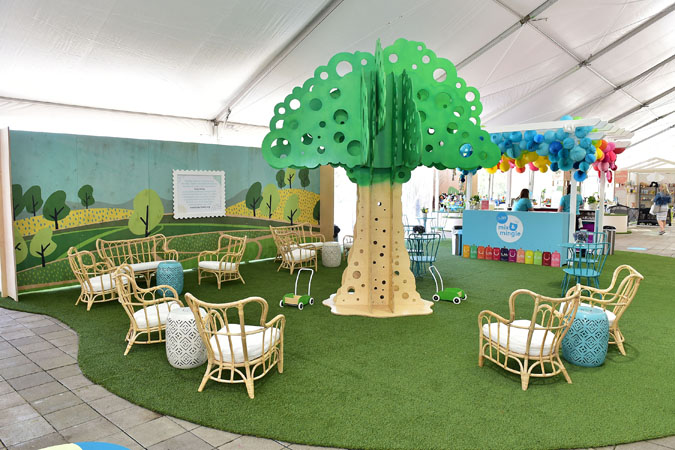 Out With The Old, In With The New 
Let's face it—even the most seasoned parents still worry about their kids, and having the latest technology to keep them safe can give you some much needed peace of mind. On my list? An updated baby monitor equipped with the most advanced features. In the two years since I bought one for Liam, better designs have emerged, which means it's time to trade it in. Luckily, the Treasure Truck First Steps event was well stocked with the latest in high chairs, car seats, toys, electronics, and more.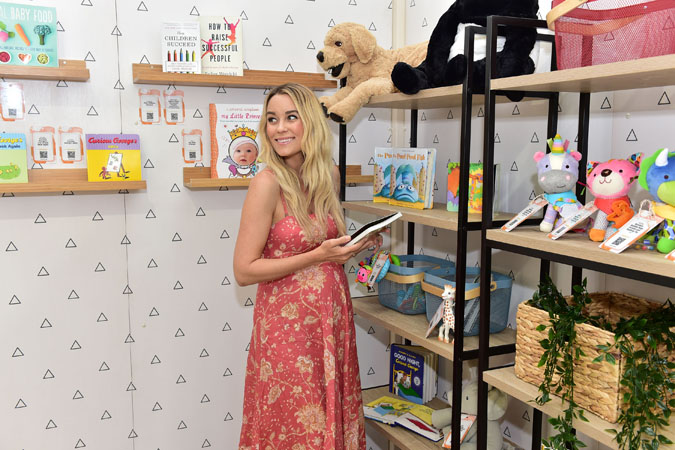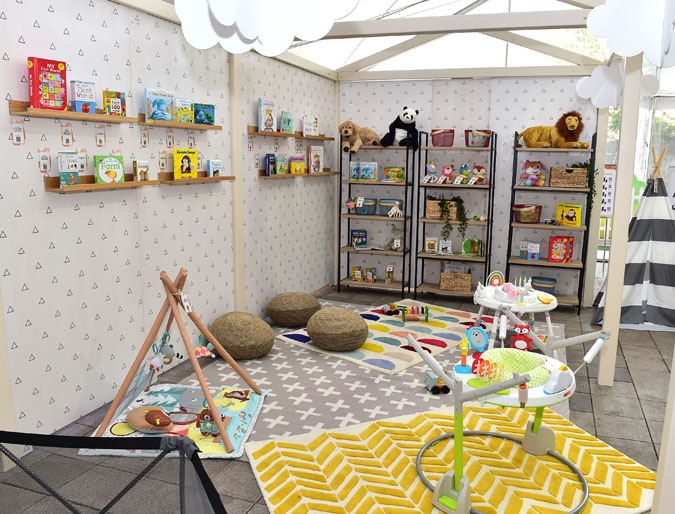 Hand-Me-Downs Are Hit Or Miss 
Eagerly awaiting Liam's arrival, I bought lots of handmade, wooden toys for him to enjoy… only to discover he preferred the brightest, loudest ones available. While it would be nice if my next baby gravitated towards more aesthetically pleasing toys (especially since they tend to take over my house), there's no guarantee when it comes to little ones. Luckily, I found plenty of both type of toys at the  Treasure Truck First Steps event, so I'm ready either way.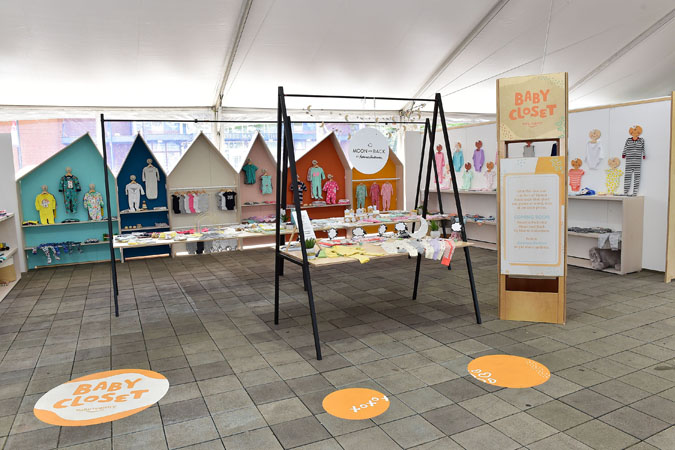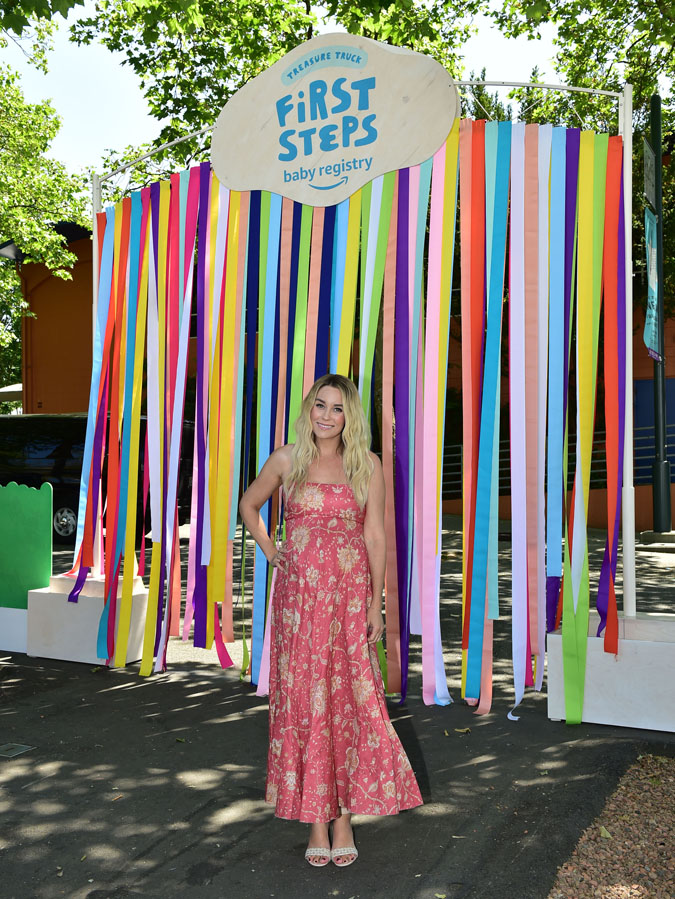 Preparation Is Key 
When it's time to bring home the new addition, having planned ahead will make the transition so much smoother. For me, that means taking time to talk to Liam about his new sibling, and carve out time for the two of us to be together even after the baby arrives. It also means having everything I'll need ready to go, which is why I made my Amazon Baby Registry in advance and took time to scope out new products at the Treasure Truck First Steps event.
What steps did you take to get ready for your second little one?
 Give me your best advice in the comments- I'll need it pretty soon! Remember to keep an eye out for Amazon's Treasure Truck popping up near you for a chance to test out the most innovative baby products for yourself…
XO Lauren
Photos: Michael Simon
Affiliate links may have been used in this post.