One of our favorite bloggers, Gavyn Taylor, is giving us a hand this holiday season by sharing her wardrobe picks. (You might recognize her from Lauren's denim collection campaign.) Keep reading to see her seasonal style tips…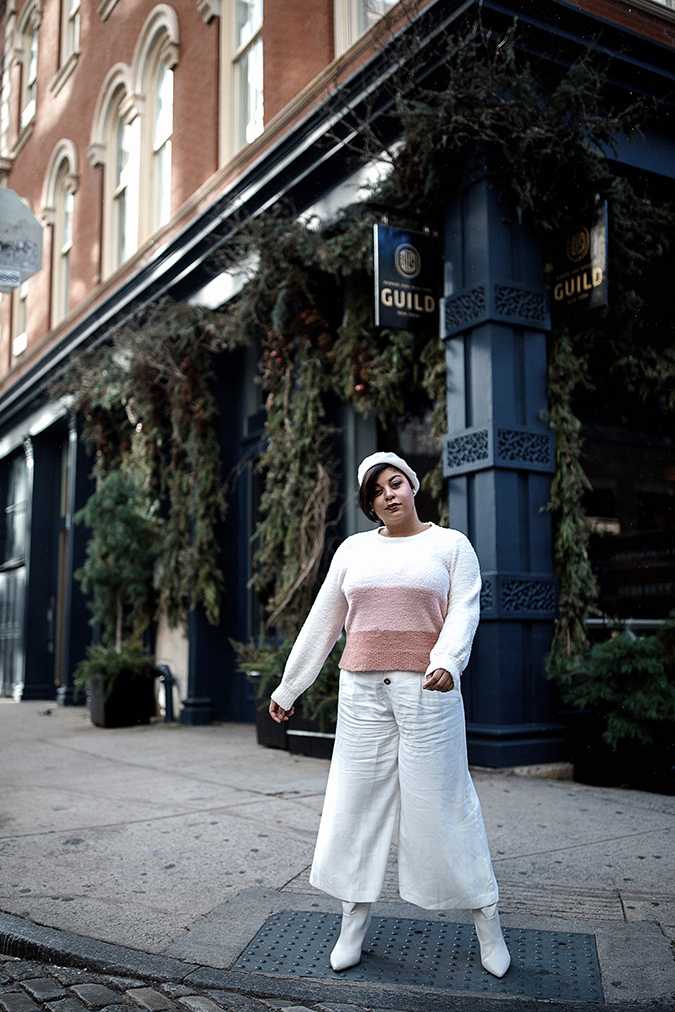 Hi everyone! Gavyn Taylor, here. It's that time of the year when our inboxes are flooded with engagement announcements, Christmas cards, and holiday party invites. Or in other words, it's no surprise that we find ourselves scouring the Internet for holiday outfit inspiration on the regular. From classic office party styles to a little something different this New Year's Eve, there are holiday options out there for every occasion. So keep scrolling for five chic looks that will take you from holiday dinners to date night…
The Office Party
Most holiday parties are easy to style for—New Year's Eve at a nice lounge, holiday cocktails with your friends, even going to the theater has some simple rules to follow. Office parties, however, always seem to be the bane of the holiday season when it comes to finding the right thing to wear. If you and your coworkers are looking to get the festivities going right at 5 p.m. then you know you have to find the perfect mix between comfort and style. I love the idea of a beautiful tweed jacket and skirt set over a super soft turtleneck. During the day you can easily wear it with a pair of holiday-appropriate flats and some black tights. Then for the evening festivities, swap them out for an over-the-knee boot, bump up the accessories, and enjoy.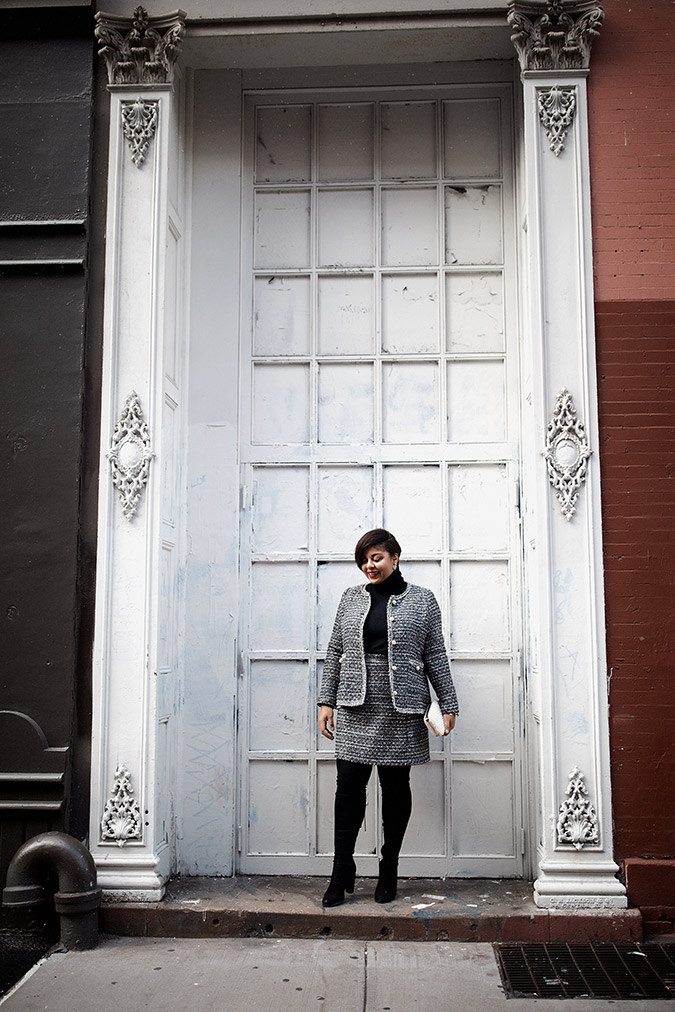 shop this look…

Cocktails with Friends
Maybe you're heading for cocktails with friends? A fun and festive outfit is perfect for this occasion. Let down your hair and let loose your inner Mrs. Clause with a bright red number. Whether it's a red suit, or a red sweater, you can never go wrong wearing the holiday's signature color.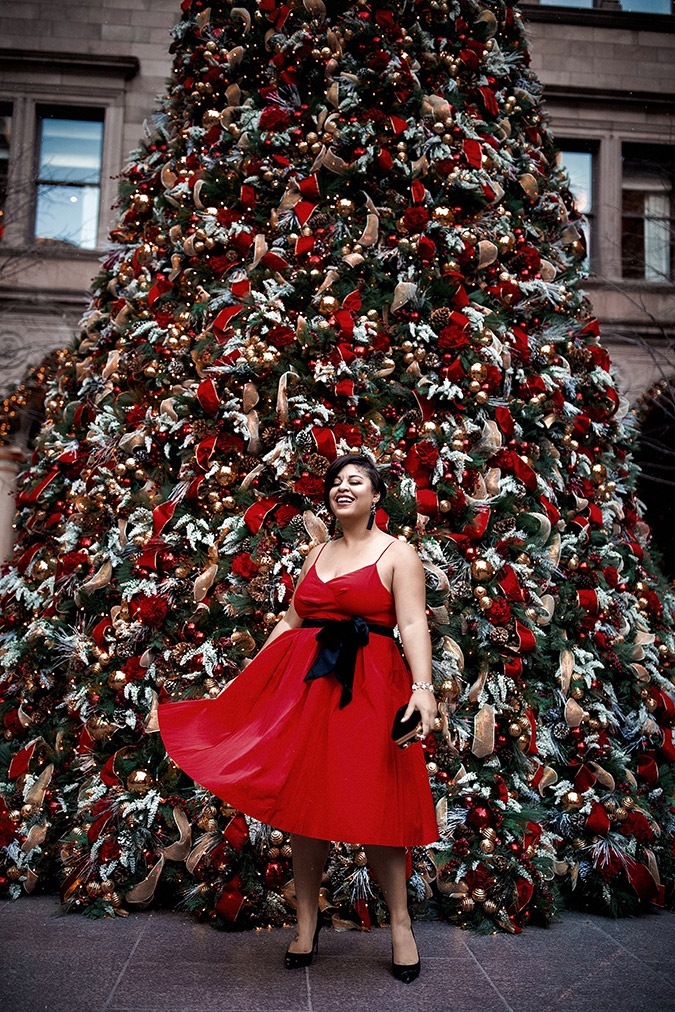 shop this look…

Christmas Dinner or Game Night
Looking for a relaxing yet classic outfit for Christmas dinner? Or something that's comfortable and cute during game night with family and friends? Grab a chic holiday sweater like the LC Lauren Conrad Fuzzy Balloon-Sleeve Sweater and a pair of super comfortable high-waisted pants. Then dine to your heart's content without sacrificing style or functionality.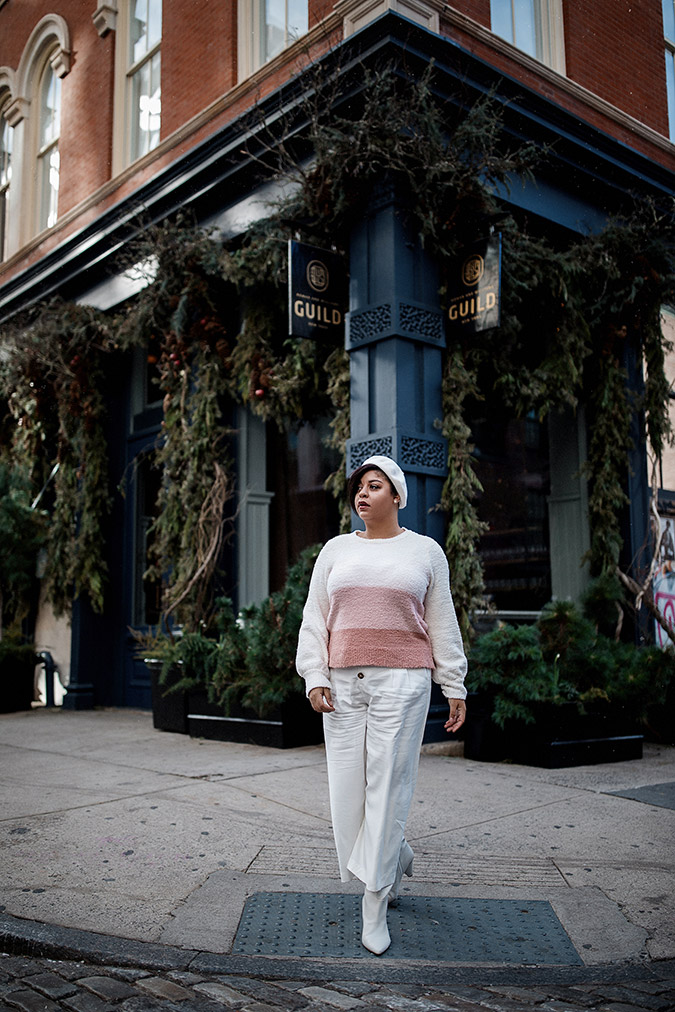 shop this look…

Date Night
A night out on the town with your significant other is the perfect time to explore some fun and flirty holiday outfits. Take a few risks with mixed textures or add a little bit more glitz to your glam. Of course stay within your comfort level, especially if it gets extremely cold in your city, but don't be afraid to use this opportunity to play up your favorite features.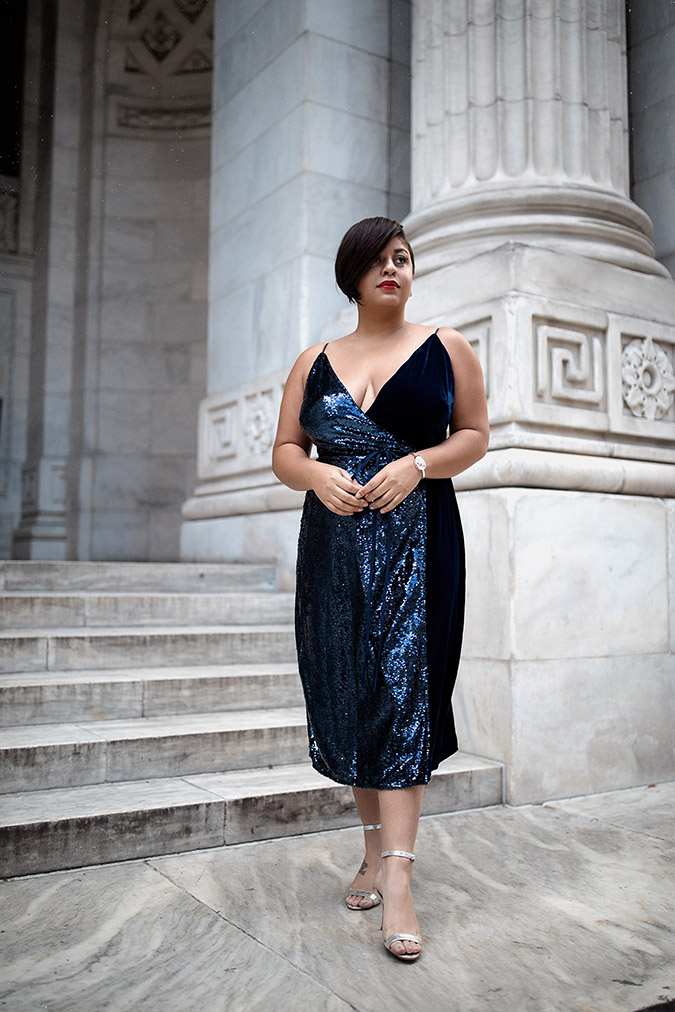 shop this look…

New Year's Eve
Watch the ball drop then pucker up with your buttercup… NYE is all about standing out and making a statement. Instead of opting for that little black dress, or that saucy silver number, try switching things up with a blush sequin dress or a rose gold cami!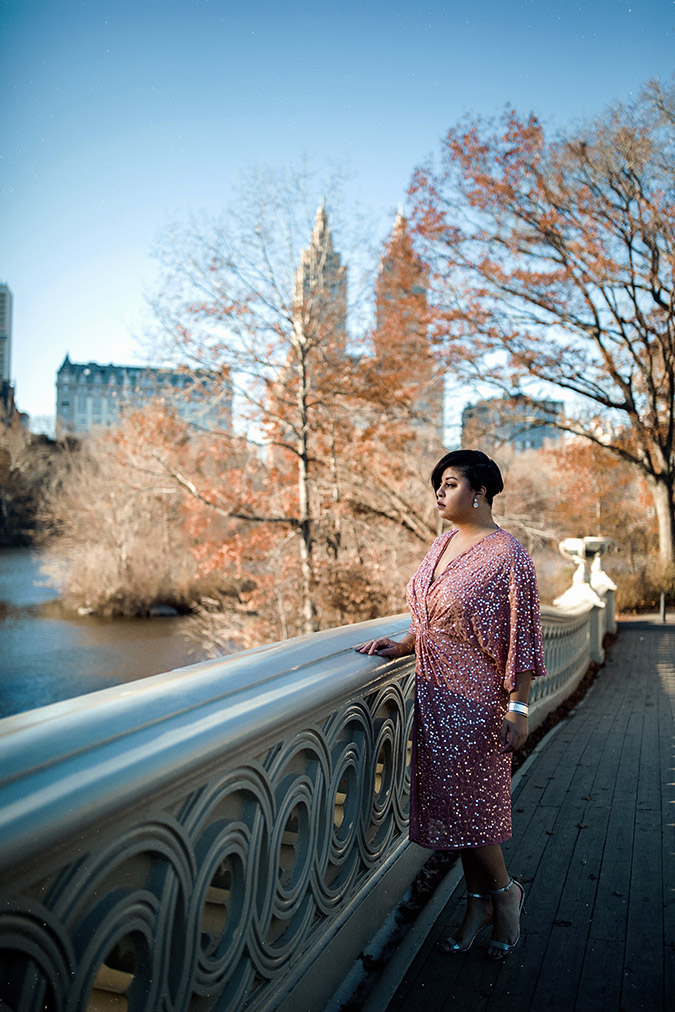 shop this look…

Which of Gavyn's festive looks is inspiring you?
Tell us what ensemble you'll be stepping out in below! And don't forget to follow Gavyn on Instagram for more inspo.
Happy shopping…
XO Team LC
Affiliate links may have been used in this post.