As part of our Ask Me Anything month here on the site, I promised to divulge some little known facts about myself and respond to some of the reader questions that have landed in my inbox recently. But I had to have a little fun with this month's theme as well, so I decided to turn the tables on my editors and send a Q&A their way too. I've worked with some of my team members since the inception of this site, and we've all gotten to be good friends along the way. So while these questions are pretty quick, I think you'll get a good sense of everyone's personality and the type of content they contribute to the site. I also love getting to know my readers, so if you have three minutes to spare, I'd love it if you answered this same Q&A in the comments below. Here we go…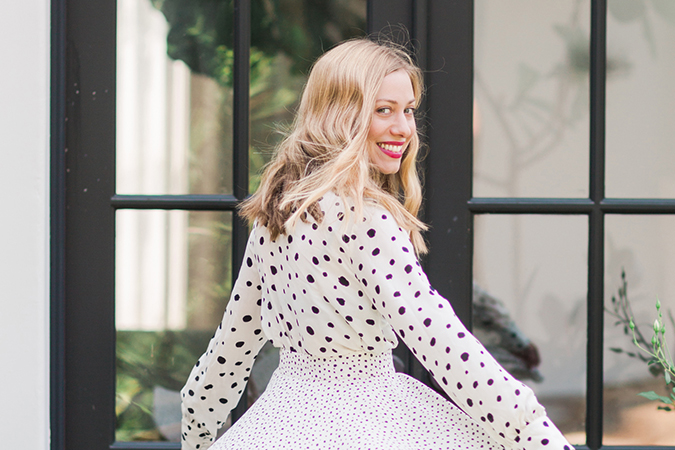 Ilana Saul, Managing Editor
Hometown: Los Angeles, CA (valley girl)
First Job: Babysitting, and then clearing out the dressing rooms during the Anniversary Sale at Nordstrom
Favorite LC.com Piece of All Time: I loved sharing my daughter's nursery when she was a newborn. I was also obsessed with this 1 Slip Dress Styled 3 Ways fashion shoot we did with Lauren. I went out and bought a sleeveless silk trench like that right after!
Favorite Shopping Sites: Anthropologie, Net-A-Porter, Food52, The Little Market, and Schoolhouse Electric
Favorite Foods: Avocados, smoothies, peanut butter, chocolate
Drink of Choice: Matchabar iced green tea (unsweetened or with a hint of honey) and water
Favorite Workout: Reformer Pilates
I spend my weekend… with my husband and two kiddos.
If I wasn't a blog editor I would be… an interior designer.
Hidden talent: I used to run a 6 ½ minute mile when they would make us run in middle school P.E. You'd never guess it because I hate running now!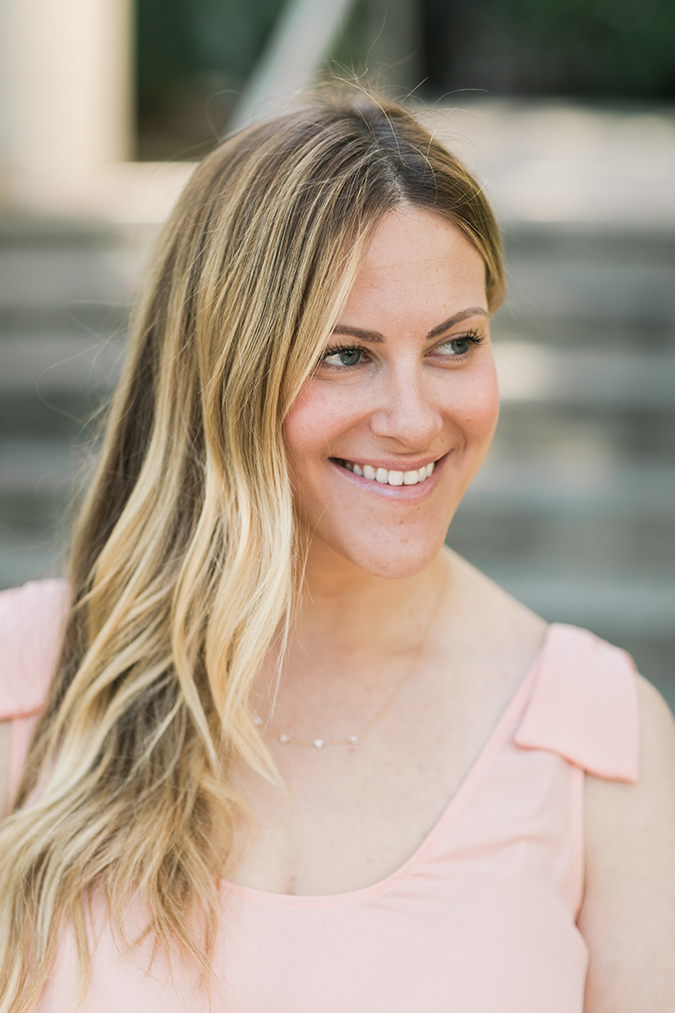 Rachel Rosenbloom, Managing Editor
Hometown: Sacramento, CA
First Job: I worked at a Mexican restaurant called Dos Coyotes in the food court of the mall in Sacramento. It's still one of my favorite restaurants, and I go there almost every time I visit my parents up north.
Favorite LC.com Piece of All Time: There are so many that I love, but my all-time favorite is our photo diary from a day at the animal shelter with Wags and Walks. I adopted my dog from Wags and Walks about 3.5 years ago (all thanks to Lauren posting about her mom's Wags and Walks foster puppies on Instagram), and since then have become extremely passionate about dog rescue.
Favorite Shopping Sites: Obviously Kohls.com to shop Lauren's LC Lauren Conrad collection… and to be honest the rest of my online shopping I do through Amazon!
Favorite Foods: Anything spicy!
Drink of Choice: Sparkling water all day long. And when I'm celebrating, I love an extra dirty vodka martini or an ice-cold beer.
Favorite Workout: Hot yoga at Modo, spin class at Cycle House, HIIT class at Sweat Garage, or a hike with my dog!
I spend my weekend… volunteering at Wags and Walks, visiting my family (who lives all over the country), hiking with my pup Winnie, trying out new restaurants, and spending as much time with my friends as possible.
If I wasn't a blog editor I would be… working full-time in dog rescue.
Hidden talent: I'm really good at flip cup.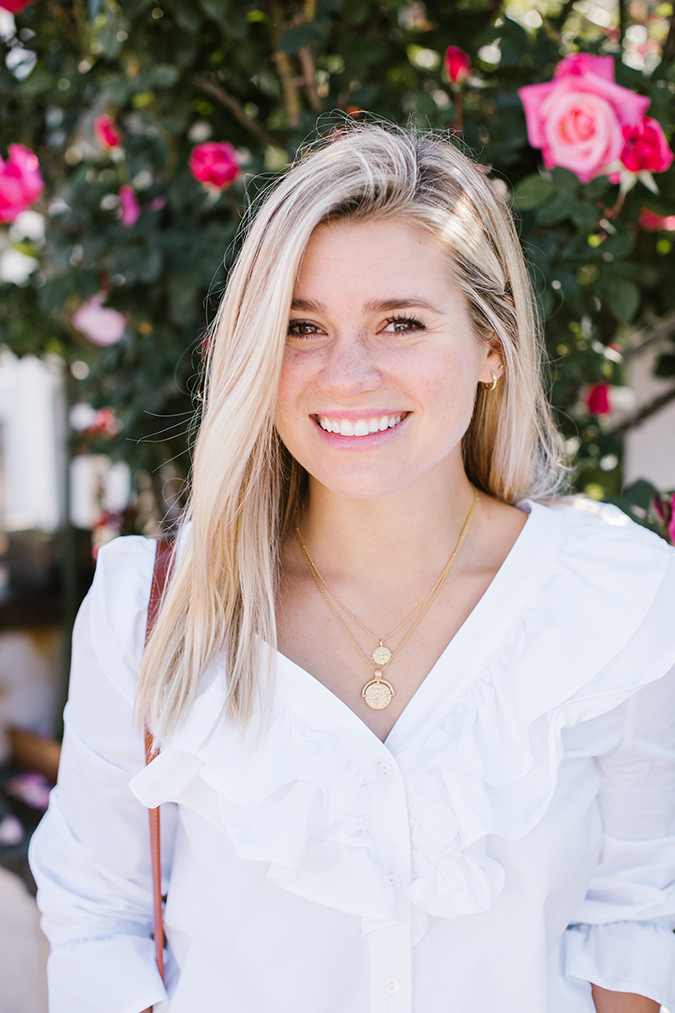 Allison Norton, Managing Editor
Hometown: Phoenix, Arizona
First Job: Office assistant at Charity Charms, a custom charm and jewelry brand in Phoenix that supports local charities
Favorite LC.com Piece of All Time: Our Perfectly Pink Rosé Tasting Luncheon was one of my favorite shoots to help coordinate and be a part of. I think that the photos are some of the dreamiest on our site. I also loved how Lauren's post about the 10 Questions to Ask Yourself Before Moving in with Your Significant Other applied to my own life at the perfect time. She always shares the wisest advice!
Favorite Shopping Sites: Shopbop for on-trend pieces, Reformation for quality linen, Rebecca Taylor for romantic dresses, and J.Crew for basics.
Favorite Foods: My favorite Be Well by Kelly green smoothie (honestly! I make one every morning), avocado in any form, and sushi.
Drink of Choice: An almond milk latte in the morning, iced green tea in the afternoon, and a cold glass of rosé in the evening.
Favorite Workout: I'm a total workout junkie and I love any excuse to sweat. SoulCycle, F45, Pilates and hot yoga are my favorite indoor classes; hiking, surfing and long beach walks are my go-to weekend sweats.
I spend my weekend… at the beach surfing with my fiancé, hosting al fresco happy hour on my balcony with girlfriends, sweating it out at my hot yoga studio, and lately, checking off my wedding planning to-do list with my mom. Only two more months to go!
If I wasn't a blog editor I would be… a registered dietician / personal nutritionist. I am constantly fascinated with health and the human body.
Hidden talent: Only a few people have seen this in action, but I am quite skilled at throwing up grapes (or M&Ms, or Skittles… any small, rounded food item) in the air and catching them in my mouth. In fact, I'd go as far as saying I'm probably batting at a lifetime average of 900.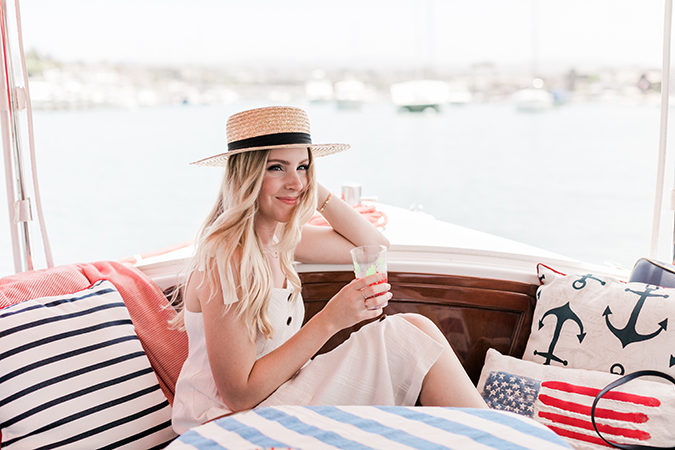 Jessi Burrone, Senior Editor and Lead Photographer
Hometown: Good old El Dorado Hills, CA.
First Job: Target! The obsession is still real.
Favorite LC.com Piece of All Time: It's a toss up between The Smart Girl's Guide to Networking on Social Media and The Do's and Don'ts of Your First Internship. Both have been immensely helpful in my own life!
Favorite Shopping Sites: I'm such a bargain shopper and love thrift stores! Etsy is the perfect place to find one-of-a-kind pieces for your home and closet. But if I had to choose a department store it would have to be Nordstrom.
Favorite Foods: Ice cream is my love language, but I could also eat ramen every day of my life.
Drink of Choice: I'm a fruity cocktail kind of gal and love a Moscow Mule. I could also drink hot chocolate any day of the year.
Favorite Workout: I enjoy weight training (when you can actually get me in the gym…). Spin class is a close second!
I spend my weekend… going to the dog beach, doing yard work (I'm learning everything about roses currently), or binge watching one of our many shows with my husband!
If I wasn't a blog editor I would be… guys this is literally my dream job!! But if I had to pick I'd probably be a full-time photographer.
Hidden talent: I bake a mean chocolate chip cookie and am a self-proclaimed quiche expert.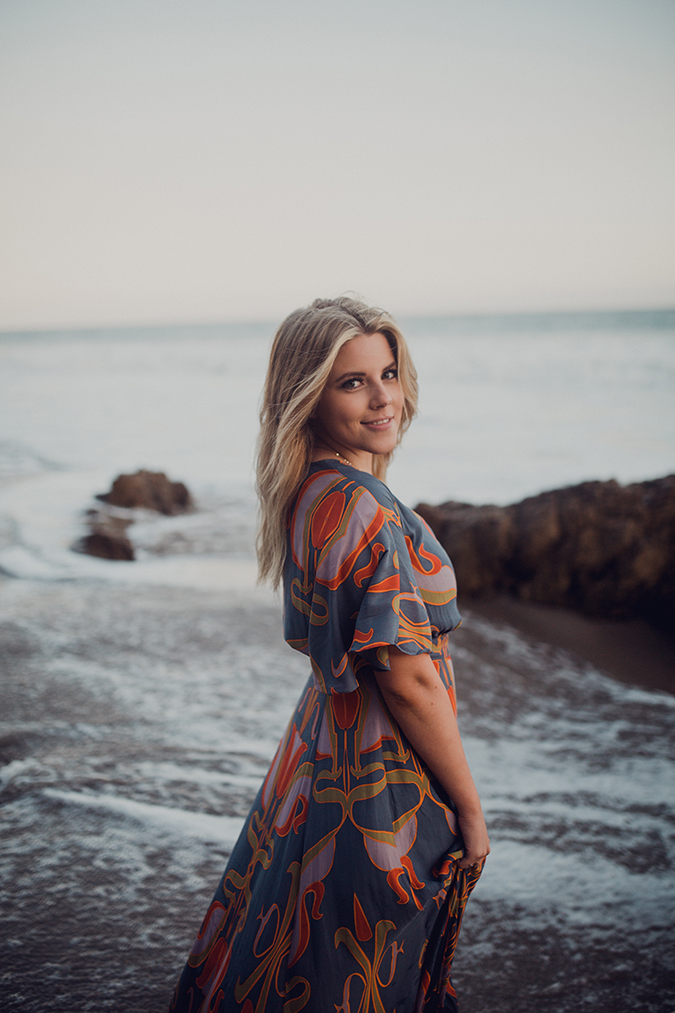 Tessa Scott, Associate Editor
Hometown: Henderson, NV (the 'burbs of Vegas!)
First Job: Working as a bus-girl/hostess at Settebello Pizzeria. Two words: free pizza.
Favorite LC.com Piece of All Time: Do I have to choose?! I think it's a tie between this DIY embroidered denim, our warm and cozy Thanksgiving spread, and these chicken salad radicchio cups that I still dream about daily.
Favorite Shopping Sites: I feel like a walking Madewell advertisement, but I also love Everlane, and TLL (and McGee & Co. for home goods)
Favorite Foods: Chocolate, sweet potatoes (baked or in the form of French fries), and sushi
Drink of Choice: Water or Pressed Juicery Greens 3 juice
Favorite Workout: OrangeTheory!
I spend my weekend… seeing movies with my husband, exploring antique shops in our cute Pasadena neighborhood, and eating out.
If I wasn't a blog editor I would be… an esthetician! I got my Master Aesthetics license in 2013 and planned on working in that field my whole life until I fell into writing and blog editing after I graduated from BYU. I still miss it!
Hidden talent: I play on expert in Guitar Hero… I went through a phase when I was younger and still secretly love playing it (but can't play a real guitar to save my life).
Well that was fun! Now it's your turn…
Leave your own answers in the comments, and I will give them a read!
XO Lauren
Affiliate links may have been used in this post.