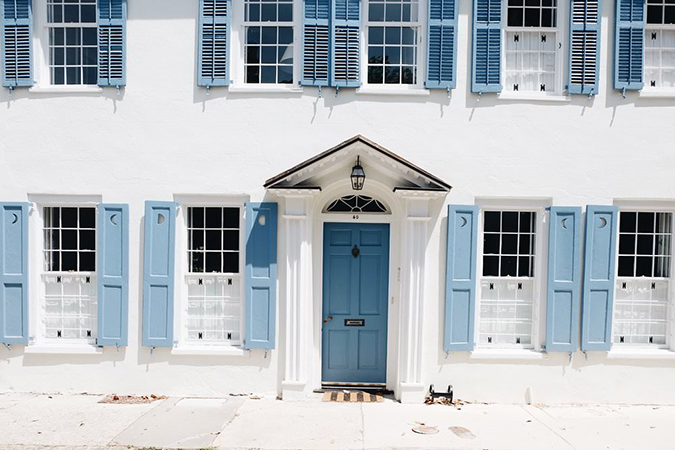 Hi everybody, it's Dulci, again! I'm a San Francisco based travel writer and photographer documenting my adventures on The Far & Near, a space dedicated to living life well-traveled. I'm back with another travel guide, this time for one of my favorite cities in the US; Charleston! Pastel hues, Southern charm and some seriously good food are just a few of the reasons you need to book a ticket ASAP. Here are my picks for where to stay, eat and explore in this gorgeous, historic city…
Where to Stay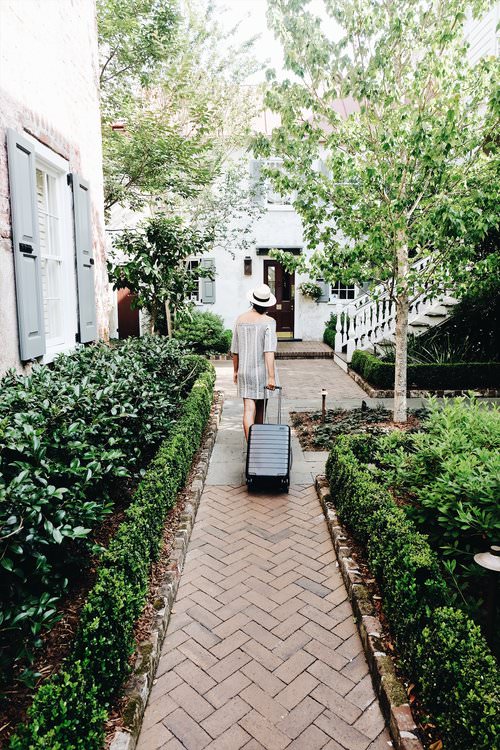 There's no shortage of charming inns in Charleston, but for my money the best bet is Zero George. Located at Zero George Street (see what they did there…), it's walking distance to great shops, restaurants and The Battery, but I'd suggest borrowing one of their mint green cruiser bikes. Help yourself to homemade biscuits in the courtyard in the morning and leave plenty of time for sitting on the porch, glass of wine firmly in hand.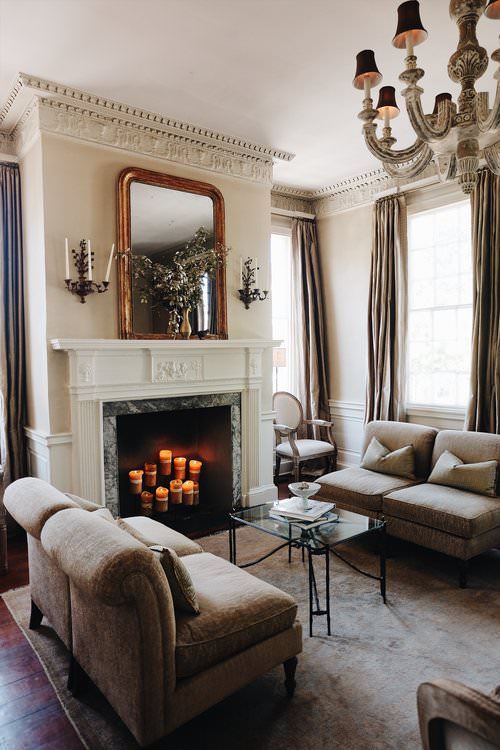 Planter's Inn was built in 1844 as a dry goods store and has an excellent location in the heart of the Historic District. The service here is above and beyond. Don't miss their wine & cheese hour every Friday at 5pm. Rumor has it some of the rooms are haunted.
The Restoration on King has a great location right near all the King Street shops and larger loft style rooms with exposed brick and galley kitchens. Downstairs, The Rise Coffee Shop brews Toby's Estate and The Port Mercantile sells a beautifully curated selection of Southern gifts.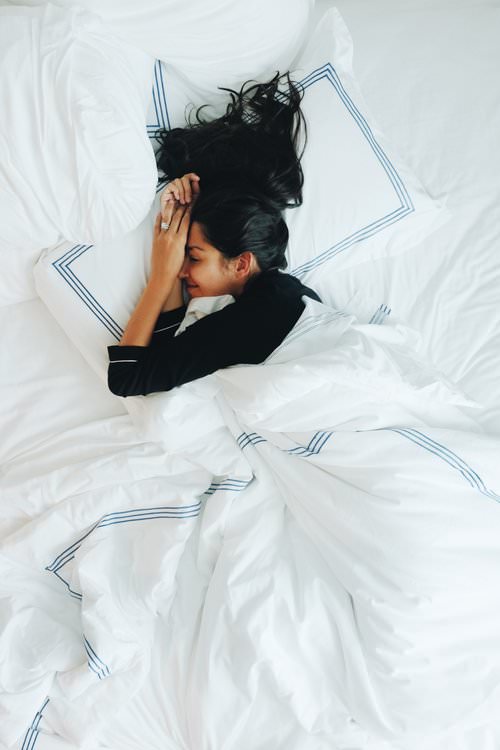 The Dewberry is a mid-century modern dream with a slick new refresh and smartly dressed public spaces. The lobby bar is fit for the likes of Don Draper and the on-site restaurant Henrietta's serves breakfast, lunch and dinner.
Charleston Place is a larger property with a spa and indoor pool. The experience isn't terribly unique, but the location is quite central.
Where to Eat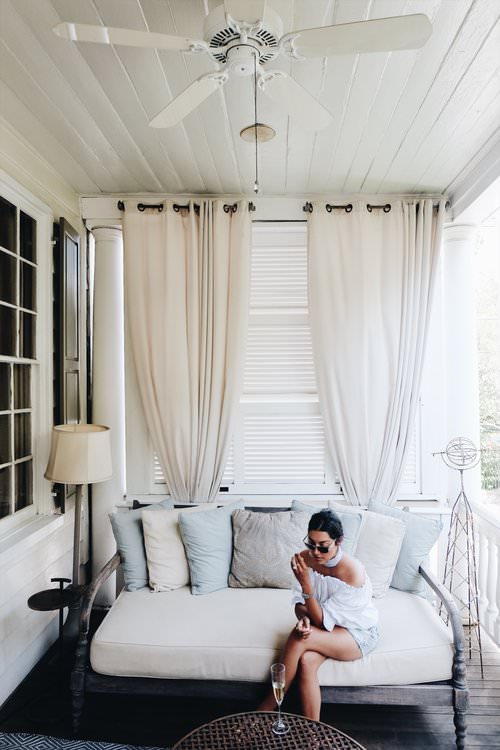 Charleston is coming into its own as a food city with young chefs doing new and exciting things. Chef Sean Brock has made a name for himself at Husk putting his stamp on traditional Southern classics (hello, shrimp and grits). It's a tough table to get, but the Bar next door serves a limited menu including the incredible Husk burger. They have an extensive collection of bourbons and whiskies. Tip: During cooler months, request a table outside on the porch for a truly Southern vibe.
If you're craving Mexican check out Minero, a casual eatery with house-made tortillas and an excellent happy hour.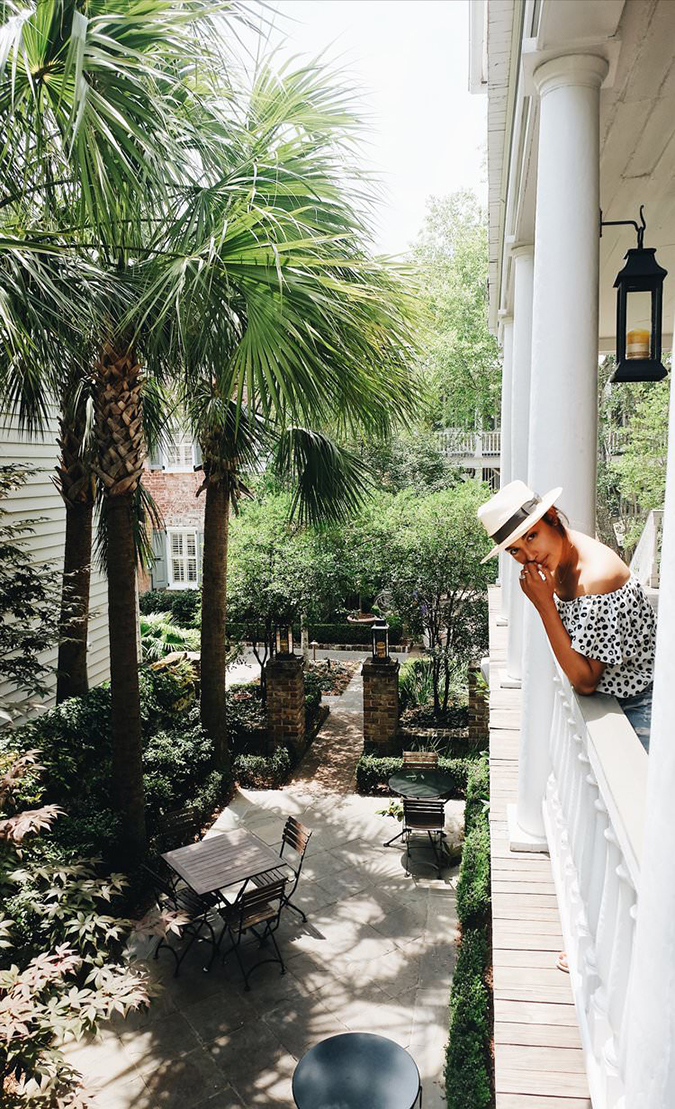 Leon's Fine Poultry & Oyster Shop is a former garage churning out chargrilled oysters, hot fried chicken and above all, the inimitable Siam Salad, a delicious mix of Napa cabbage, avocado and peanuts. The perfect spot for a quick, affordable lunch.
The Ordinary is anything but. Located inside an old bank, they offer an impressive selection of raw bar items, but the showstopper is the oyster slider, a fried oyster atop a buttery, homemade parker house roll.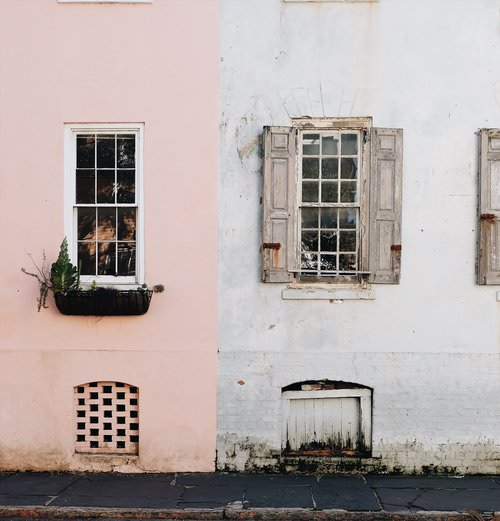 McCrady's Tavern is on the more classic end of the spectrum serving old school favorites like Shrimp Louie and a dynamite tavern burger.
Get your caffeine kick at Black Tap Coffee. Their black julep is alcohol free, but packs a punch.
Hominy Grill is easy on the wallet and makes for an excellent breakfast option.
The Belmont is a slick space with a top-notch cocktail menu.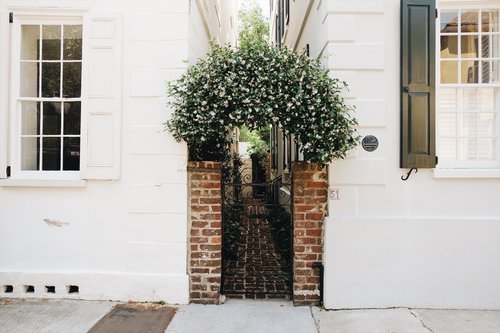 The Darling Oyster Bar is a bright and cheerful space with a killer oyster happy hour. Tip: Try a frozen Paloma to beat the heat.
Feed your Italian cravings at Monza Pizza. Right next door, Closed for Business has an extensive craft beer menu.
I wasn't able to visit Chez Nous during my last visit, but have heard wonderful things. The space is tiny with a focus on European wines and their menu is locally sourced and ingredient driven.
What to Do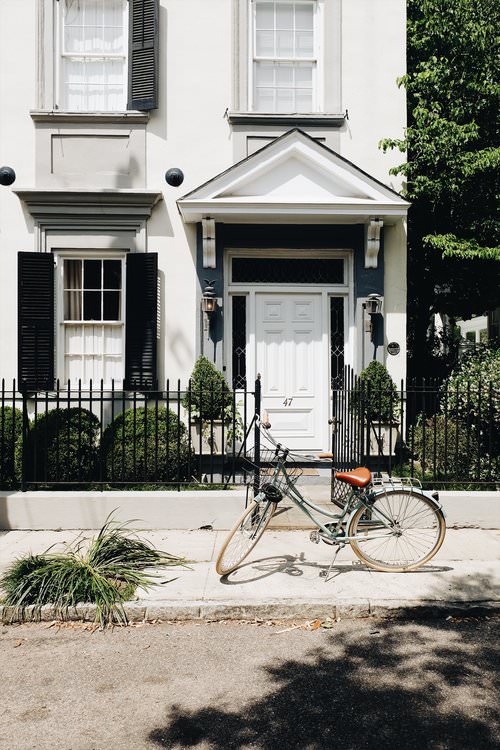 Charleston is a walkable city, but renting a bike is a great way to get around. Ride over to The Battery for beautiful views of the water.
For shopping, King Street has it all. Check out Hampden, M.Dumas & Sons and The Finicky Filly. Candlefish is a great stop for hostess gifts. Indigo & Cotton is further afield, but worth the walk for unique menswear. Mac & Murphy is a paper lover's dream with unique stationery and prints. The Canonborough Collective is a co-op shop of sorts selling a variety of wares by locals, like handmade tassel earrings and shift dresses. The Cigar Factory is a new development project housing several shops, including Fritz Porter, a design showroom with a range of styles from modern to antique.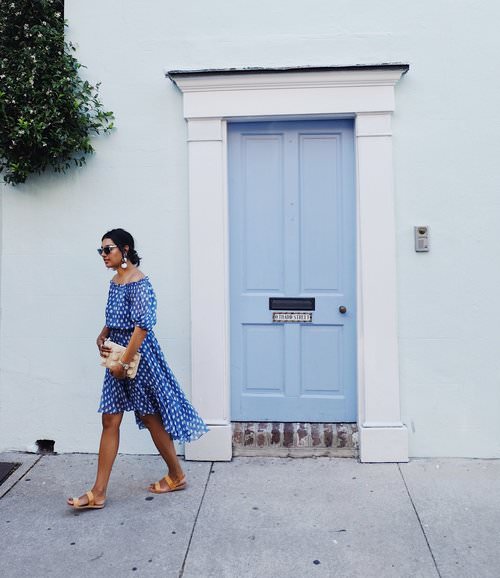 The Preservation movement is alive and well in Charleston. Stroll through the historic district to see some of America's oldest buildings and make a stop at Rainbow Row. If you visit during the Spring, check out the Festival of Houses & Gardens for a rare opportunity to tour these historic private homes.
The Charleston City Market is a good place to stock up on souvenirs and sweetgrass baskets. Caviar & Bananas has everything you need for a picnic of local goodies.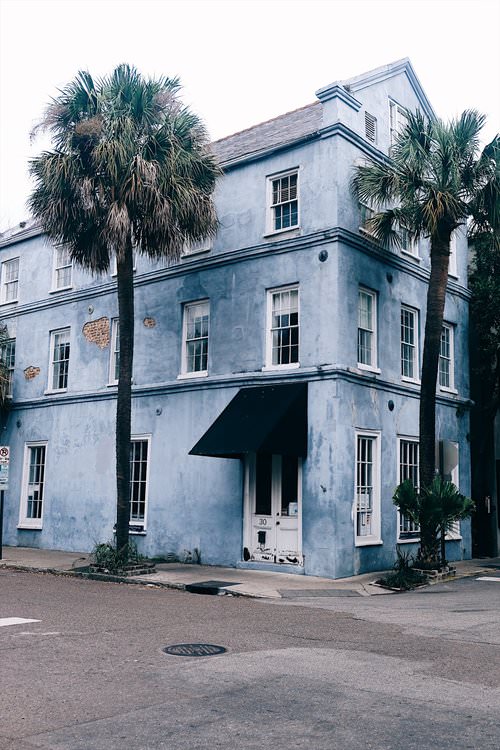 Nearby Folly Beach and Sullivan's Island are great day trip options.
I hope you enjoyed my guide to Charleston. For this and more wanderlust worthy destinations, check out The Far & Near, or you can follow my adventures on Instagram.
Have you ever been to Charleston?
Let me know your favorite spots in the comments below!
xx Dulci
@ladulcivida
Affiliate links may have been used in this post.