Over the last few weeks, you've probably noticed that we've featured a handful of gift guides, holiday entertaining ideas, and delicious eats and treats here on the blog. And while all of these topics get us in the holiday spirit, it's important to remember what this time of year is really about. To us, the holidays mark a time when we feel inspired to give back, spread kindness and pay it forward, even in the smallest ways. After all, there's no better feeling than seeing someone smile as a result of our own actions.
Paying it forward truly has a powerful domino effect. Do you notice how when you lend a helping hand, it changes the tone of your whole day? Kindness is contagious, and can positively affect so many of those around you. So today, we're here to spread some holiday cheer of our own and inspire you to pay it forward (and we're going to join in with you, too!).
From simply sharing a smile, to supporting companies like KIND, who vow to spread kindness throughout the entire country with their #kindawesome program, here are three ways you can pay it forward this holiday season:

Support Companies That Spread Cheer
We mean it when we say that the small stuff counts… Which is why we're vowing to support companies that make sure one of their priorities is giving back. KIND is a brand that Team LC happens to especially love for this reason (not to mention to their wholesome and delicious snacks and granola bars!). KIND believes that kindness is one of the rare forces in nature that leaves both the person doing the kind act and the person receiving it happier afterwards. So, they've made it their mission to spread kindness with their #kindawesome campaign, a program that celebrates kind acts everywhere. Participating in #kindawesome is pretty easy: You simply spot someone being kind, then send them a #kindawesome card (which can be redeemed for a KIND snack!), and then encourage that person to pass it on. It's like paying it forward…but in the best way.
Getting involved in #kindawesome is easy: Just go to HowKindofYou.com, type in your email address, then check your email for your first #kindawesome card. After that, it's up to you to start spotting acts of kindness and spreading the love. We've already joined the #kindawesome campaign, and it's pretty addictive (in the best way possible). Click here to get started.

The Small Stuff Counts
As we just mentioned, an act of kindness that feels as simple as flashing a smile can actually have a big impact on those around you. Scientifically speaking, smiling leads to a decrease of the stress-induced hormones that negatively affect your physical and mental health, according to this study. And furthermore, studies show that those who smile more in social settings are less likely to be depressed. So, if we take these facts and apply them to our own lives, we can see how much a smile can positively influence someone's day. Smile as you pass by someone in the gym, smile at your doorman, smile at the barista at your local coffee shop—your one smile will go a long way.
Also, paying it forward with simple actions isn't just limited to a smile. Saying "please" and "thank you" is a way to pay it forward that also has a bigger impact than we realize. According to this study, which asked half of participants to thank someone and the other half to omit their thanks, people are much more likely to spread gratitude and a positive attitude when they hear "thank you." It makes a person feel appreciated and respected. In fact, the study showed that the person who was thanked was much more likely to be helpful to the next person who came along. Talk about passing it on! So, in case you thought using your manners was just a good way to be polite, think again. Remember that your "pleases" and "thank yous" will give back to your community in a small yet effective way.

Find a Cause You Care About
The holidays are an especially great time to find an important cause that hits home for you. Whether that means going to your local soup kitchen and connecting with special people you meet, or volunteering at a dog rescue shelter, or even donating gently used clothes and home goods to a great charity—you will find that participating in a cause you care about will fulfill and enrich your life. Also, it's important to find something you want to continue doing during the holidays and beyond. Getting active in your community during the holiday season is wonderful, but continuing to give back the entire year is even better.
We hope this post inspires you to give back and support great companies, like KIND, that support kindness this holiday season. Happy giving!
How will you give back this season?
And who will you give your first #kindawesome card to?
Click here to give your first one!
XO Team LC

This post was proudly sponsored by….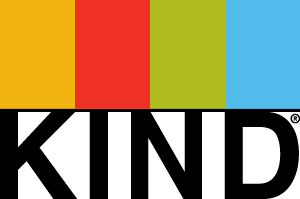 Photos: LaurenConrad.com