This story is from our friends at Tone It Up! We'll be sharing Tone It Up's best fitness and healthy living tips every month. In today's post, Karena and Katrina will be sharing their Bikini Yoga Workout, a routine that will have you on your way to a beach ready body in no time…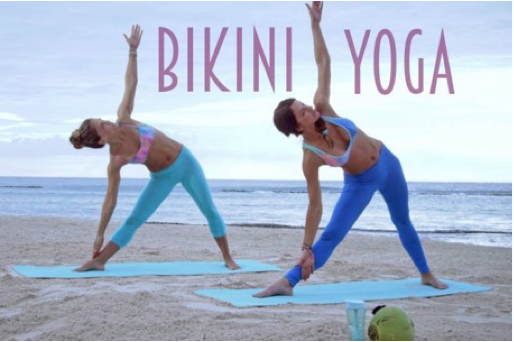 Hey there beach babes! It's Karena and Katrina here from Tone It Up! It's almost swimsuit season and to help you get ready for those much anticipated summer days, we're sharing our favorite yoga flow! Along with hard-hitting sweat sessions, it's essential to mix up your fitness game with gentler routines, like yoga. Having a regular practice is a wonderful complement to any workout plan. Not only does it improve flexibility, increases core strength and helps with posture, but it's also a sure-fire way to de-stress and connect to your body!
This sequence of moves is an ideal anytime yoga flow. We love practicing yoga either first thing in the morning or the day after an intense workout to reduce soreness. Follow along with us below and get ready to revive your spirit with this heart opening routine!
What's your favorite way to get in shape leading up to bikini season?
Let us know in the comments below!
XO Team LC