I'm feeling particularly inspired by summer styles this month. I don't know if it's because Memorial Day kicked off the summer season, or because there are certain trends I've been waiting to wear all year (probably both). Either way, I've had a handful of summer outfits pinned to my Wear board for a while that I've been waiting to share with you. So, without further ado, here are 10 style ideas I'm going to try this month…
1. Be there or be square.
While a crew neck or V-neck is completely predictable in the summertime, a squared-off neckline has the element of surprise. Try a style of dress with skinny straps and a square neckline if you're in the mood to switch things up.
2. So fresh and so clean.
I've said this in months past and I'll say it again: There is no better investment you can make for your wardrobe than a fresh white button-down. I wear mine so often that I like to buy a clean one just about every season. The white just looks better when it's new. And it doesn't have to be expensive either—Gap makes a few great, affordable versions.
3. Try the pool slides trend.
While I'm not too big on the Birkenstock trend, I do love the look of a clean sandal with one or two straps over the toes. This shoe pairs best with a bikini, a fruity refreshment, and a body of water (hence the name "pool slides).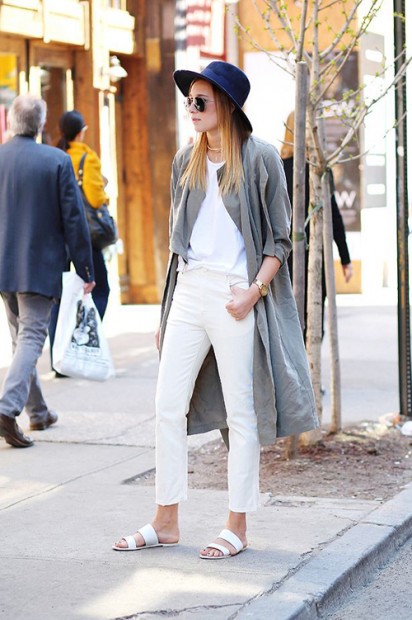 4. Slit it and quit it.
If you saw this Instagram I recently posted, you might be aware that I'm very into the slit dress look right now. Find a style that's tasteful (one where the slit doesn't go up too high). This dress in white is perfect to wear all summer long.
5. Reinvent the two-piece.
In the summer, the words "two-piece" might conjure an image of your favorite bikini. But in my opinion, one version of the two-piece worth trying is a matching crop top and skirt set. I adore the lips pattern on Gary Pepper Girl's look here.
6. The last straw.
Who said straw hats were just for the beach? Not only are they stylish, but they will also shield your face from the sun. Find a wide-brimmed straw hat and wear it with your favorite sundresses, cut offs, and maxi dresses. And, of course, it goes unsaid that a straw hat goes with a swimsuit like peanut butter goes with jelly.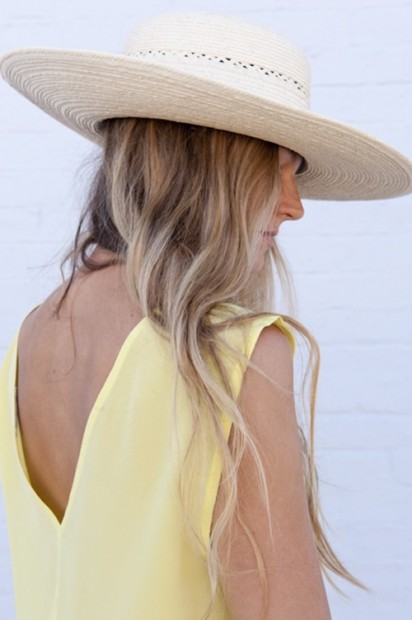 7. Slip into something comfortable.
Slip-on espadrilles are all the rage right now. And I must admit, they're the perfect mix of classic and trendy. I've blogged about this trend before, and I'm happy to say it's here to stay (for a while, at least).
8. Bag it up.
Whether you're spending your summer on the East Coast, the West Coast, or anywhere in between, a woven beach bag is a staple this summer. I love the styles we have available from The Little Market right now. Take a peek here to see what style fits you best.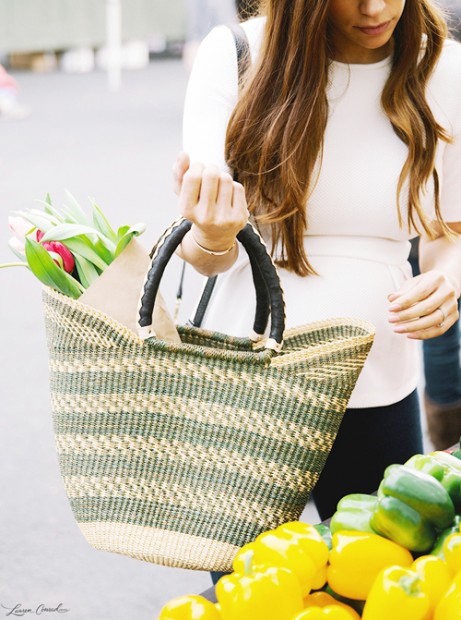 9. Channel Cabo San Lucas couture.
If you can't go on a tropical vacation this summer, the next best option is to channel it in your wardrobe. Think blue, white, and bohemian.
10. Through the ringer.
I usually wear less jewelry in the summer since my style tends to be simpler in warmer months. But for the days when you're not planning on spending hours in the pool or ocean, don your daintiest rings for a delicate touch of summer sparkle.
This month's style tips are pretty simple to try. Just add your favorite pair of sunnies and a little sunshine…
Which of these style tips will you try first this month?
XO Lauren