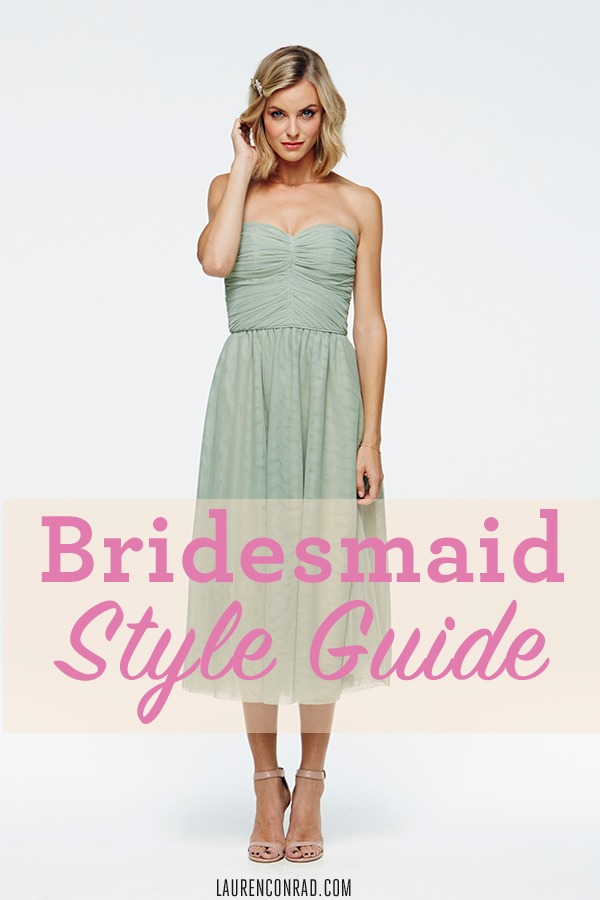 As someone who's been a bridesmaid a handful of times, I've had my fair share of the good (and bad) when it comes to bridesmaid dresses. As far as being a bridesmaid, your role is to support the bride. That means wearing the dress they choose for you with grace and being by their side during any mini-meltdowns that may occur on the big day.
Luckily, there are so many gorgeous gowns out there right now that will leave the whole bridal party looking beautiful, feeling great, and complementing the beautiful bride to perfection. So for all of you brides and bridesmaids out there, I've rounded up a wide variety of dresses (including a few from Lauren's own Paper Crown line), sure to leave the whole wedding party happy.
This floor-length gown would look gorgeous standing next to the bride.
Paper Crown Malibu Dress, $297
This beaded beauty is perfect if you're going for a more vintage vibe.
Adrianna Papell Beaded Chiffon Blouson Dress, $355
I absolutely love this pleated Paper Crown mini, perfect for an outdoor occasion.
This pretty pink dress from Lauren's line for Kohl's would look lovely on a beautiful bridal party.
LC Lauren Conrad Dip Dye Chiffon Maxi Dress, $53.99

The perfect pick for your black-tie affair.
Amsale One-Shoulder Lace Gown, $360
This pretty mint midi can be dressed up or dressed down with the right accessories.
Paper Crown Newport Dress, $314
I love the idea of a bridal party dressed in simple yet beautiful colored gowns like this neutral colored one from Paper Crown.
Paper Crown Del Mar Dress, $275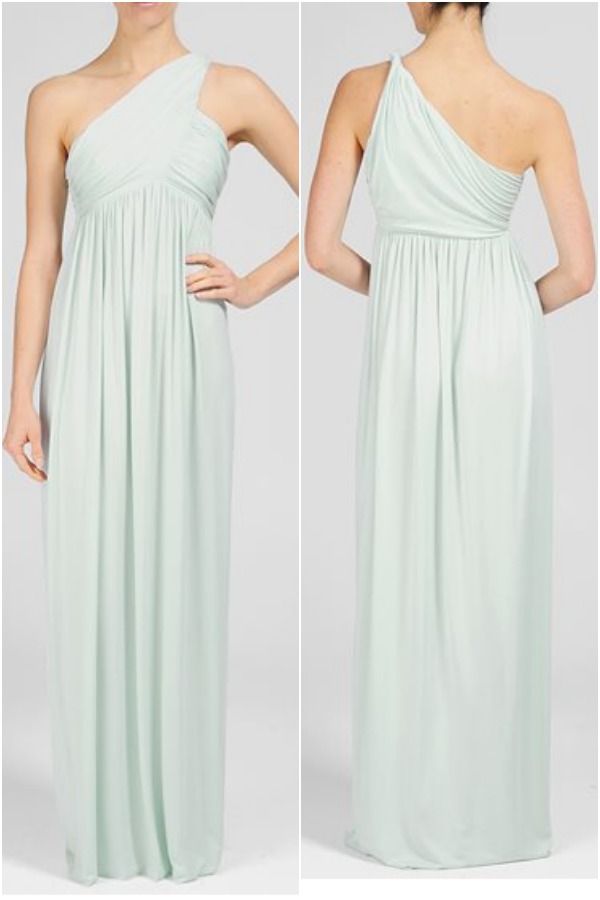 I'll be wearing this one-shouldered jersey dress to a friend's beachside wedding. Pretty dreamy, right?
Rachel Pally Long Twist Shoulder Dress, $242
Now, I also love the idea of mismatched bridesmaid dresses. Whether they're different colors, styles, or patterns, if it's done right it can be beyond beautiful.
Do you have any tips for choosing the perfect bridesmaid dress?
Share them in the comments!
xo Rachel
Team LC