One of our favorite holidays is coming up, and we cannot wait to celebrate! And yes, we're talking about Mother's Day. Our moms are the most important, loving, and inspiring people in our lives, and every year we look forward to showering them with cards, gifts and lots of love on Mother's Day.
However, we've found that shopping for the perfect Mother's Day gift can be a little bit daunting. What do you get for the woman who shaped who you are today? It's not an easy task. So to help out, we've rounded up our top 12 favorite gifts for mom.  From jewelry to sweet scents to more practical gifts (like an adorable apron and cute coffee cup), we've got you covered.
So without further ado, here are our 12 favorite ways to show mom how much you love her: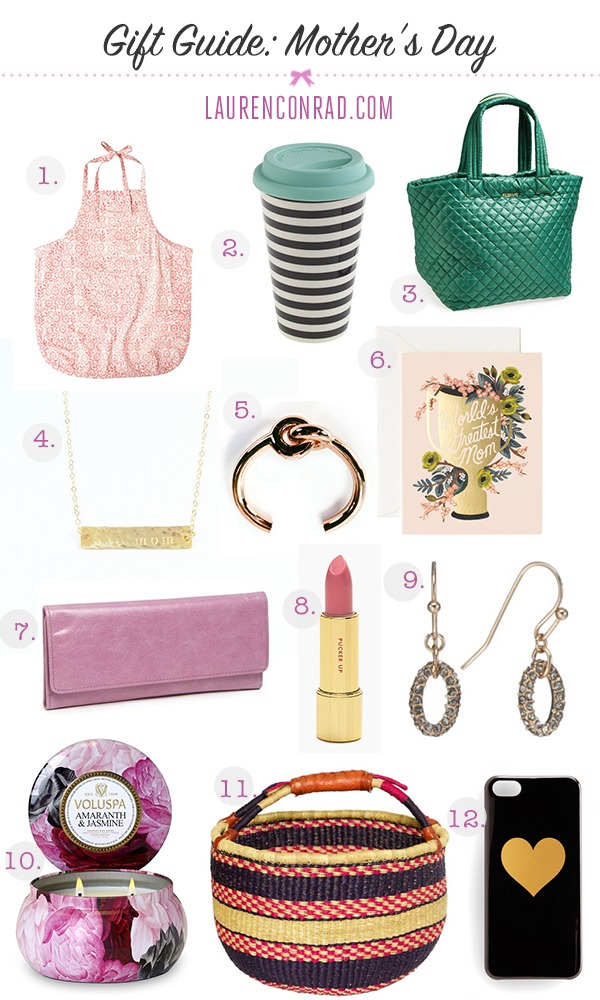 And there you have it! In addition to cards and gifts, we also plan on showering our moms with tons of flowers, some sweet treats, and lots and lots of love.
Tell us about your mom in the comments! We want to hear about the amazing women in your life who you plan on celebrating on Mother's Day.
XO Team LC
P.S. If you plan to DIY your mom a gift this year, check out our Mother's Day mug tutorial HERE.