Happy Friday everyone! I have to say, I'm pretty excited to spend this weekend working in my garden. I've been doing some serious landscaping lately. Once my garden is all finished I'll make sure to share pictures. Anyway, to get the weekend started off right, I've rounded up five of my favorites. Enjoy! 
Favorite Form of Sunblock (my rarotonga sun hat from Anthropologie):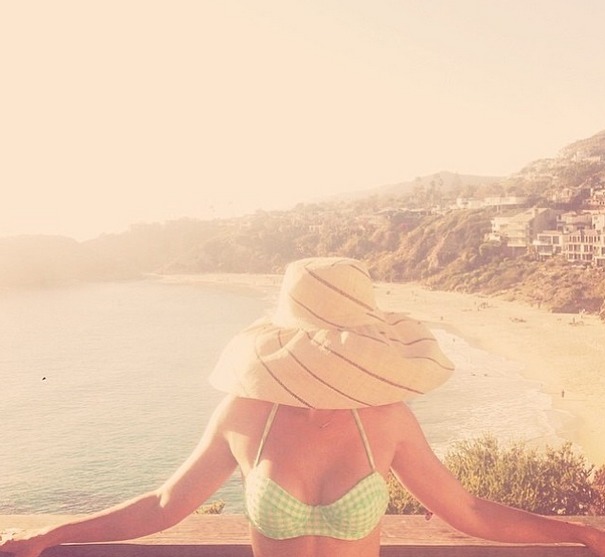 Favorite Limited-Edition Wedding Websites (via Riley & Grey)*:
Favorite Little Market Find (our overnight bag in laguna, which is hand-woven by women artisans in Guatemala):
What are your favorites right now?
Let me know in the comments.
Have a nice weekend, everyone!
XO Lauren
*sponsored listing