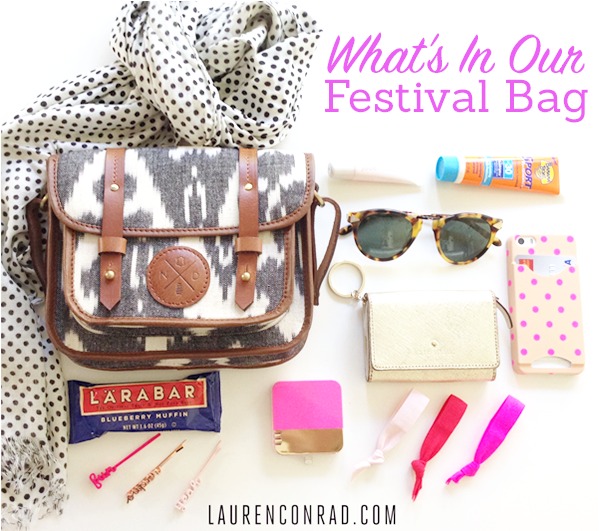 Hi everyone! It's Rachel, one of your Team LC editors. Festival season is finally upon us, and here at the LC.com HQ we could not be more excited. There are so many fun music festivals in California (Coachella and Stagecoach, anyone?!), and we plan on attending as many as we can. There's nothing quite like spending a long weekend with good friends, endless sunshine, and live music.
The first festival on our schedule this year is Coachella, which is in the desert about 2 ½ hours east of Los Angeles. Personally, I'm a big fan of this festival because the weather is usually warm, the scenery is absolutely stunning (think palm trees, mountains, and clear blue skies), and the music is incredible. It's truly an experience.
Most music festivals are all-day commitments, so you want to make sure that you're prepared when you fill your bag and head out for the day. With that in mind, I've put together a list of the essentials that I keep in my festival bag. Here they are…
Are you heading to any music festivals this year? If so, what essentials will you pack in your bag?
Also, let us know who you're most excited to see play this festival season in the comments!
xo Rachel
Team LC