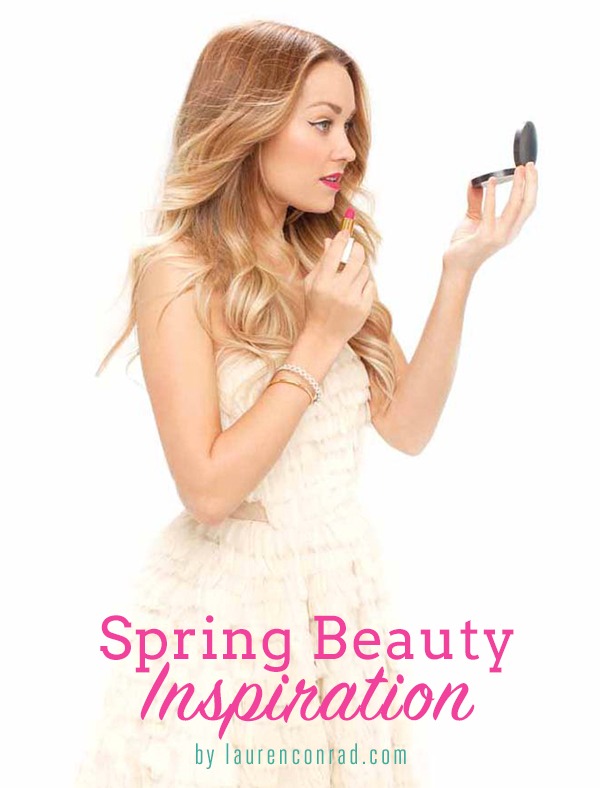 Spring inspires me in so many ways. From fashion to food to flowers, I am absolutely smitten with this sunny season. And then there's spring beauty… Is there anything more stunning than a pretty spring makeup palette? I'm quite fond of many of the big beauty trends this spring (cat eyes, beautiful braids, and glowing skin, anyone?) and plan on incorporating the more wearable ones into my beauty routine.
To get all of us excited about the season's top trends, I thought I'd share some of my favorite spring beauty inspiration. Here we go…
Beautiful Berry Lips


A Braided Crown


Blue Lids


Flowers In Her Hair


Bright White Eye Makeup


Gorgeous, Glowing Skin


An Orange Pout


A Classic Cat Eye

So pretty, don't you think?
Pin your favorite looks from this post and let me know your top beauty trends for spring in the comments.
XO Lauren