With spring on the horizon, it's almost time to start breaking out your favorite sunnies, sandals, sundresses and shorts. And this spring, there's one trend that I plan on incorporating into as many outfits as possible—the scalloped edge.  Feminine and flirty, scalloped edges transform any piece into something special. A scalloped hemline adds a little touch of sweetness to any top, skirt, or dress. I especially love an unexpected scalloped edge on a pair of springy shorts. And it doesn't stop with clothes—scalloped edges are making their way into accessories too, with the pretty detail popping up on sandals, flats and handbags.
I've fallen so in love with this trend that I included the detail in a few pieces from the Spring Paper Crown Collection. Also, one of my favorite flats from my Kohl's line includes a scalloped edge. I think it's safe to say that I'm scalloped-obsessed!
And the best part about this versatile trend? It doesn't matter what your body type is—there are endless types of scalloped silhouettes that will flatter your figure. It's one of the most wearable trends around—dressed up or dressed down, a scalloped edge instantly elevates any outfit.
Here are a few of my favorite takes on this perfectly pretty trend:
Lace + scalloped edges = my favorite spring dress!
Source: Matador Dress by Paper Crown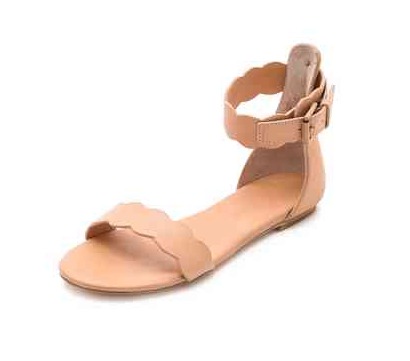 The perfect pair of spring sandals.
Source: Juanita Scalloped Flat Sandals by Isa Tapia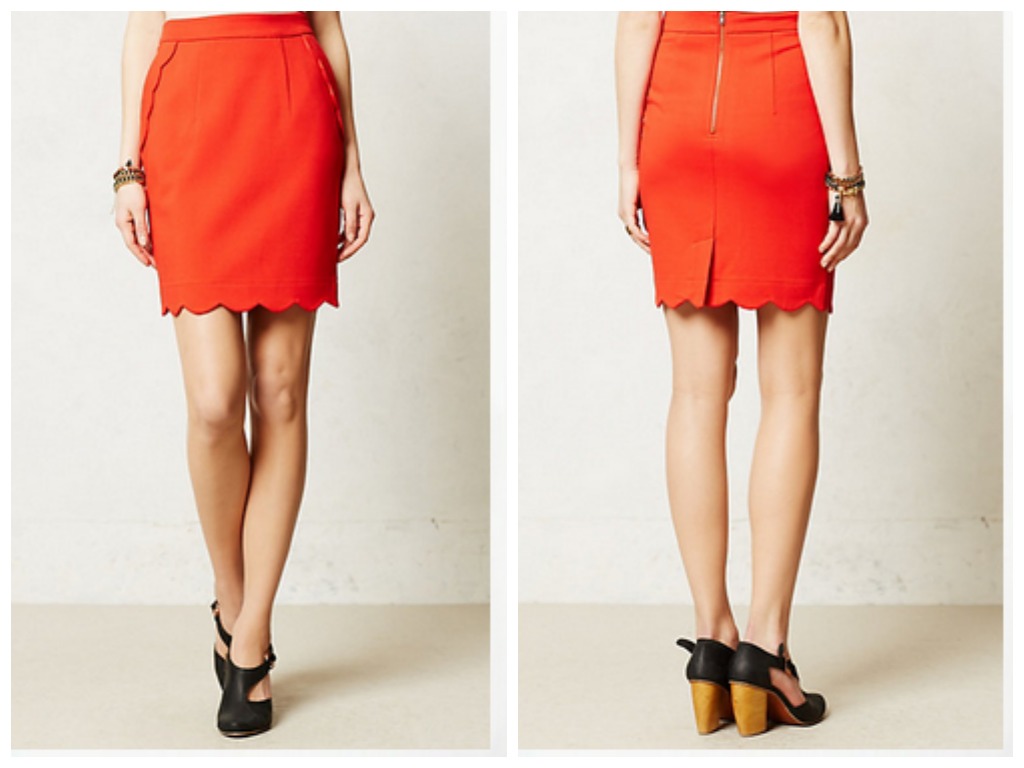 A new take on the traditional pencil skirt. Get ready to work it in this office-appropriate piece.
Source: Scalloped Brink Pencil Skirt by Anthropologie
Such a cute scalloped collar on this easy-to-throw-on shift dress. Dress it up with a chic blazer or dress it down with a pair of ankle booties.
Source: Glamorous Shift Dress with Scalloped Collar by ASOS
This top from my Paper Crown line goes with everything. Pair it with leather leggings, a maxi skirt or your favorite pair of skinnies.
Source: Carousel Top from Paper Crown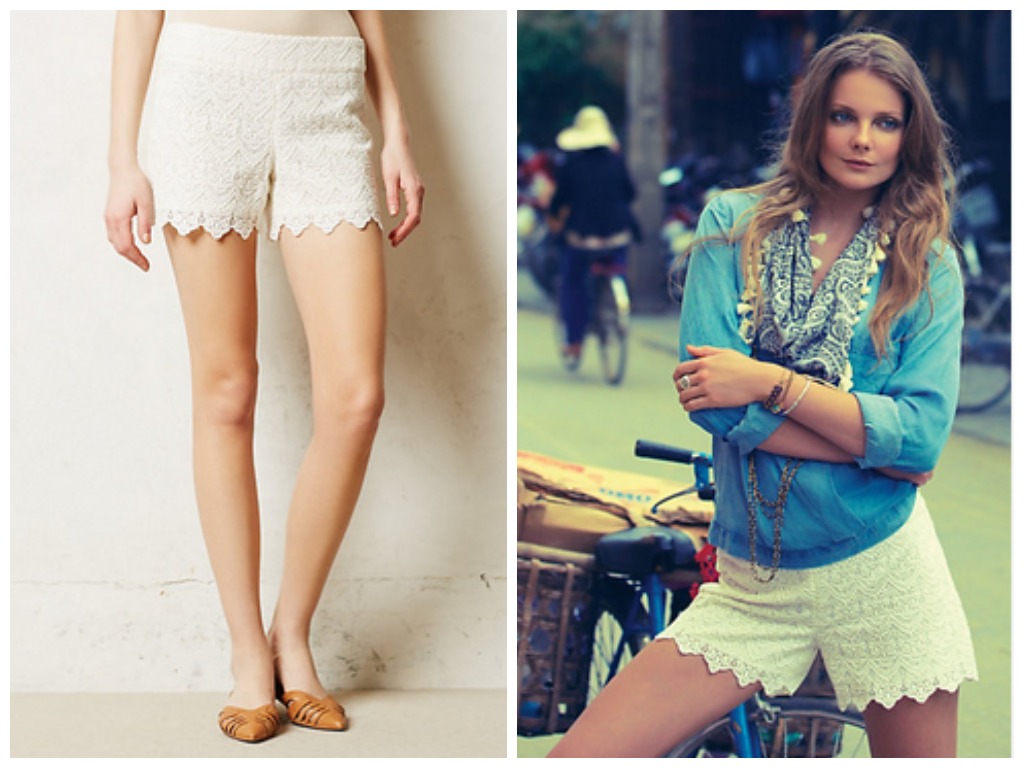 There's no better combination than lace and scalloping. These shorts will go perfectly with all of your spring style essentials.
Source: Scalloped Lace Shorts from Anthropologie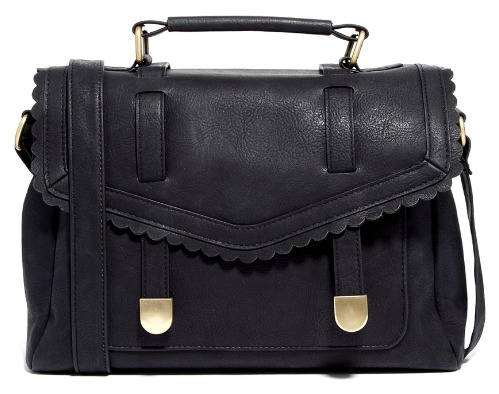 A black handbag is a necessity for any girl on the go, and this one is the perfect way to incorporate a scalloped edge into an everyday accessory.
Source: Satchel Bag with Scalloped Flap by ASOS
Nothing goes better with neutrals than a pop of color, and this scalloped skirt will do the trick.
Source: Fringe Scallop Skirt by TopShop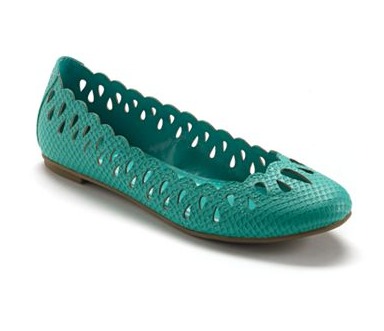 I have to say, I wear these flats all the time. The scalloped edges and cutout details give them a feminine touch, and you can wear them with pretty much every outfit.
Source: LC Lauren Conrad Cutout Ballet Flats from Kohl's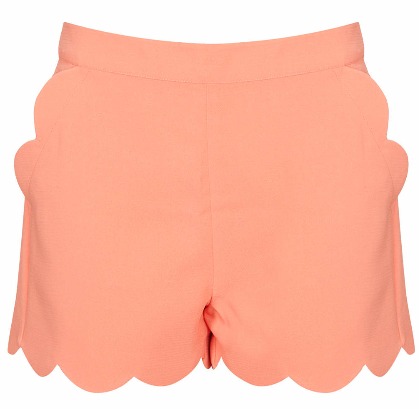 I love a good pair of colored shorts, and these ones are perfect for the upcoming sunny season.
Source: Apricot Scallop Hem Short by TopShop
Which are your favorite scalloped pieces?
XO Lauren