This story is from our partner, Tone It Up! We'll be sharing Tone It Up's best fitness and healthy living tips in the beginning of every month. In today's post, Karena and Katrina will be showing you how to do their new fat burning treadmill workout…
Team LC chose to share this post because we believe that it's a great idea to have an indoor workout plan this time of year, when it's too cold to head outdoors. Staying inside and sweating it out on the treadmill is a great way to stay in shape, especially when you're doing interval work. The best part about intervals is that they can help you when you feel like you're starting to plateau with your workout routine. This type of workout will burn both calories and fat.
Hey everyone! Karena and Katrina here, your personal trainers and nutritionists. Are you ready for an amazing, fat burning workout?! Today's challenge is to complete your NEW Treadmill routine all the way through. Bring your printable to the gym for an effective cardio session that will leave you smiling all day long!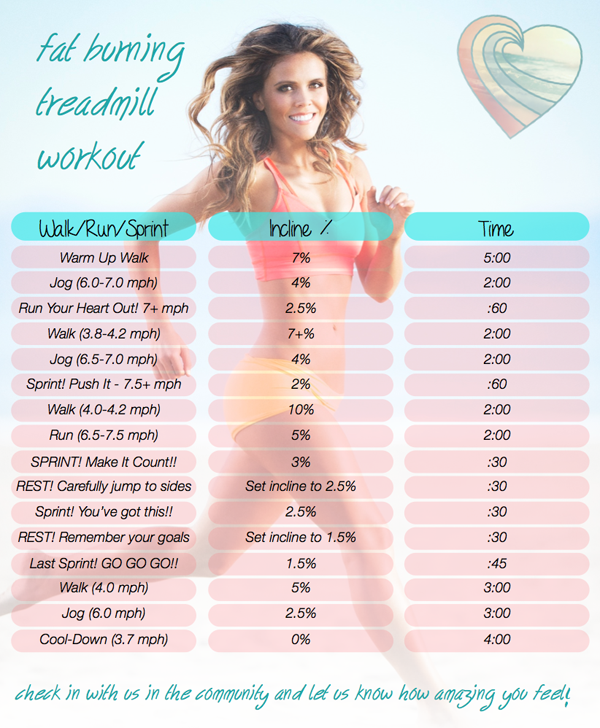 Be sure to pin or print the image above so you can try it out the next time you're at the gym…
What tips do you have for keeping your workout interesting?
Share them below!
XO Team LC