Black Friday and Cyber Monday have passed, but the holiday shopping isn't over yet. Today is #FairTuesday, an ethical shopping movement meant to inspire conscious consumerism. Shopping for fair trade products is simple, and it makes a big difference in the lives of the communities who make them. Below I am sharing a few fair trade products that are perfect gifts for your loved ones this holiday season—including several picks from my own ethical online shop The Little Market. From ornaments to stocking stuffers to perfect presents to put under the tree, there's a little something for everyone here.
Take a peek at my 10 picks below and then click the links to shop for your favorites…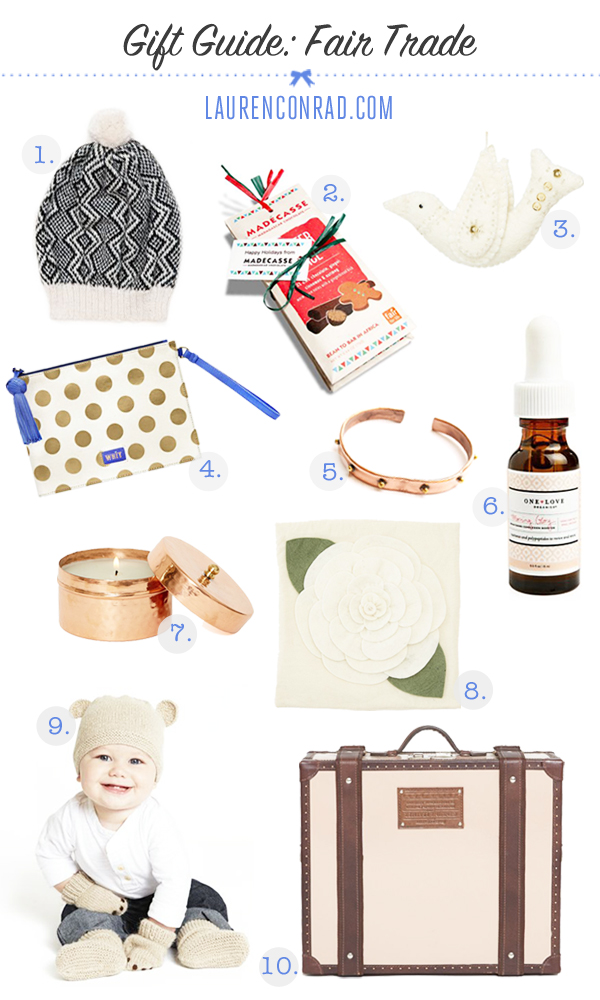 Here's where to shop…
To celebrate #FairTuesay, myfair trade shop The Little Market is offering 10 percent off the entire site today! Use the promo code fairtuesday to shop ethically and make a difference in people's lives.
Are you going to buy any fair trade gifts this holiday season?
Share your ideas in the comments below.
XO Lauren