Being a blogger in Los Angeles, it's pretty easy to spot another fashion blogger when you see one. An on-trend outfit, cell phone in hand (probably Instagramming) and the ability to strike a photogenic pose at any time are all dead giveaways. And our newest Chic of the Week has the LA fashion blogger image down to a science. Which is why we are proud to feature her today…
A big congrats to Joo, our newest Chic of the Week!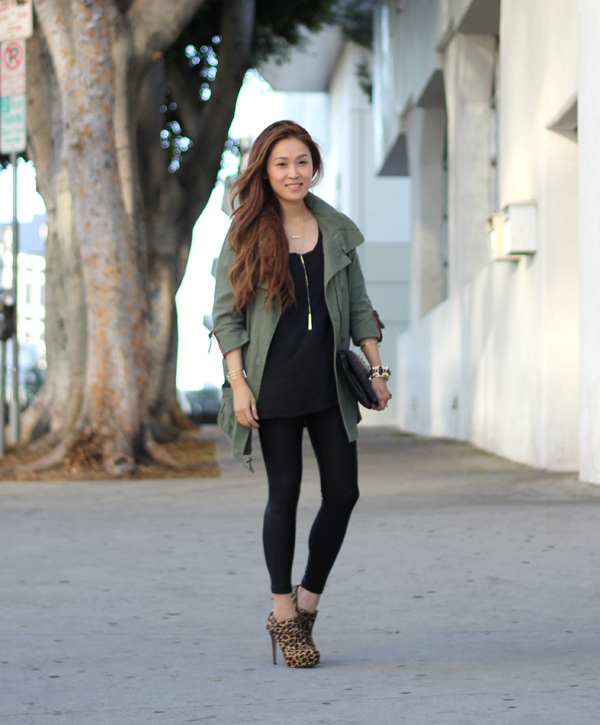 I first met Joo at Lauren's Little Market Launch party, so when I saw her uploading outfit photos to her LaurenConrad.com profile I was so excited! This outfit in particular is right up my alley. I love how she paired a basic green military jacket with basic black staples. What really pulls the outfit together is the pop of leather in her cute booties. And her jewelry is right on par, too.
I adore your Los Angeles style, Joo. Congrats girl! 

If you loved Joo's outfit at much as I did, click here to take a peek at her fashion blog: Love Joo Kim
Do you want to be our next Chic of the Week?
xx
Allison
Team LC
Shop This Story…
Photos: Joo