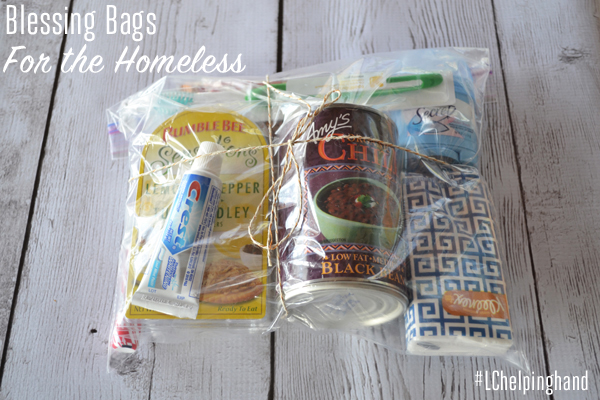 A few months back, my team posted a 5 Things To Try This Weekend and included "make a blessing bag" as one of the ideas to try. A blessing bag is a plastic baggie filled with toiletries and non-perishable goods that you keep in your car or in your purse to hand out to the homeless. This simple idea is an easy way to give back and get in holiday spirit. So, I decided to show you how to make these blessing bags today.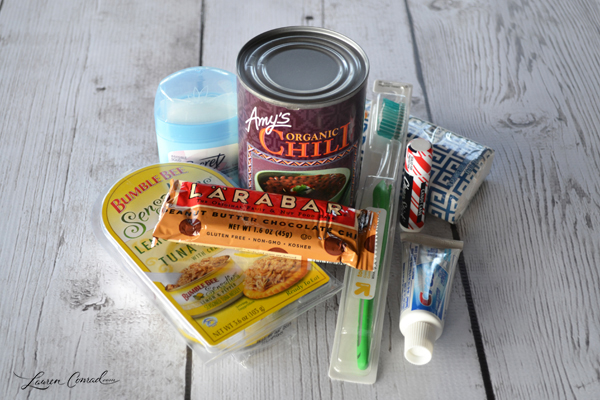 You can customize your blessing bags however you want. I like to include toothpaste, a toothbrush, deodorant, lip balm, and non-perishable snacks like canned tuna, soup, applesauce, and crackers. Once you've gathered your items, just put them all into plastic Ziploc bags and keep them on hand for when you encounter someone in need. I guarantee you will be hooked on the feeling of giving back after you hand out your first baggie. In fact, I like to have blessing bags with me year-round.
I challenge you all to make your own blessing bags this year and Instagram them with the hashtag #LChelpinghand. My hope is that this will help to motivate other LaurenConrad.com members to get in the giving spirit too! And if you like to give back in your own way during the holidays (whether that means helping out at an animal shelter or working at a soup kitchen) snap a photo while you're lending a hand and remember to use the hashtag #LChelpinghand.
Will you accept the #LChelpinghand challenge this year?
I can't wait to see all of your photos!
XO Lauren
Photos: LaurenConrad.com