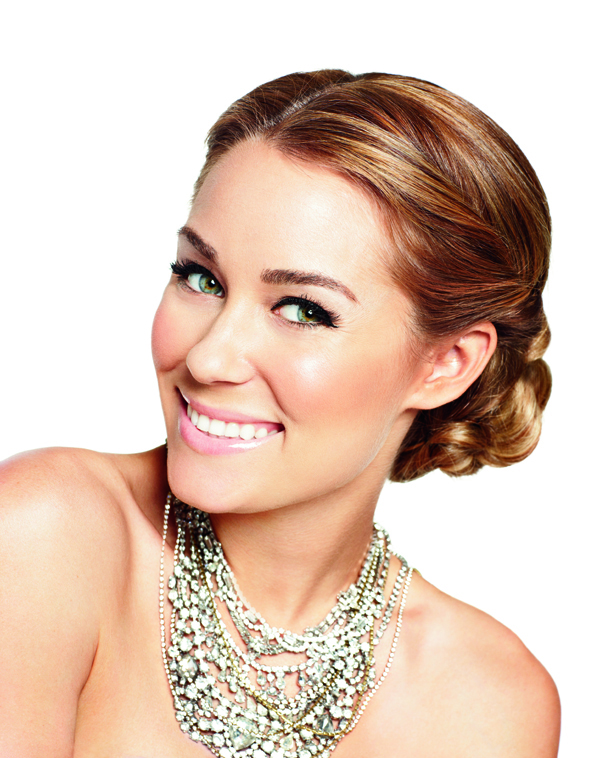 I have always thought the month of December should be just a little bit longer. I feel like I could stay in the holiday spirit for months! And no matter where I am at this time of year—whether ankle deep in snow or relaxing beachside—I am always in the mood for celebrating with my nearest and dearest. I also get in the giving spirit this month. To me, it feels better to give back than to receive any kind of presents (although, I must admit, I do have a few things on my wish list). In the spirit of giving, here's what my team and I will be giving all of you on LaurenConrad.com this coming month…
I always like to share my two cents on how to stay in shape this time of year. That said, you can look forward to a few tips for staying slim during the holidays. You can also get excited for more gift guides, including a special stocking stuffer giveaway, Team LC's holiday wish list, and an adorable DIY gift tutorial. Speaking of DIYs, keep an eye out for some of my favorite holiday crafts, like a painted JOY mantle sign, washi tape tea lights and mason jar snow globes. On the beauty front, I'll be showing you how to fight static, my holiday polish picks, and how to make curls hold throughout your holiday parties. In case you had any doubts that December was going to be busy, this lineup should only confirm that it's going to be a jam-packed holiday season here on LaurenConrad.com.
Do you have any suggestions for holiday blog posts?
Also, how do you like to give back during the holidays?
We will be posting about some ideas to lend a hand to those in need this month, so stay tuned.
XO Lauren

Photos: Lauren Conrad Style