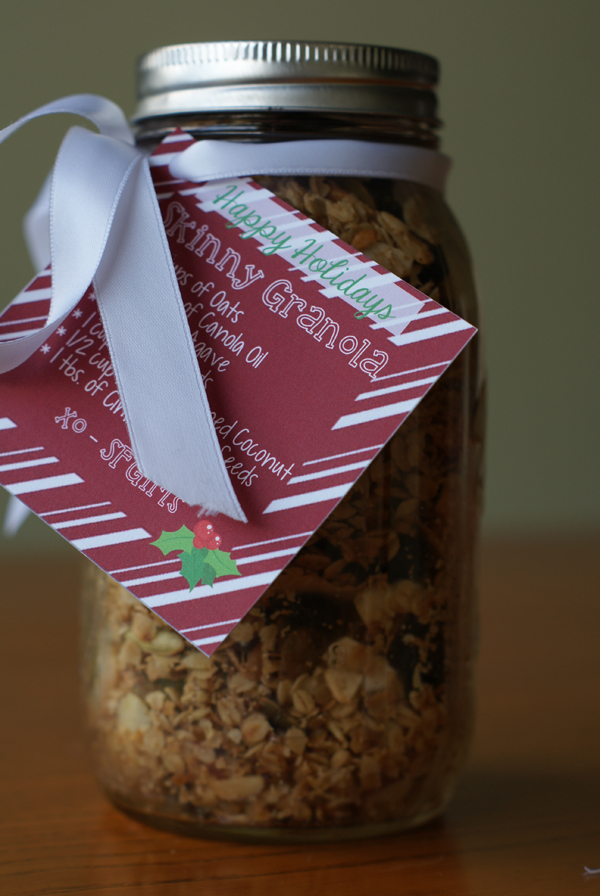 Dear LC Readers,
Happy holidays from all of us at the SFG Diary! While all of us girls truly love gift giving during the holiday season (let's just say we wish we could buy all our girlfriends Celine bags as their gifts!), sadly our credit cards have limits. So, with a $20 per girlfriend gift budget, we knew we had to get creative. After some serious brainstorming, we came up with a present that's both personalized and delicious: homemade SFG Diary Granola.  Of course, true to our healthy mantra, it's a lighter take on traditional granola recipes. We also added chia seeds and cinnamon to boost your metabolism—because we know that's exactly what you need during the holidays! Some say it's the thought that counts, but we say if you're putting in the effort, make sure it's delicious.
Homemade Skinny Granola
Here's what you'll need:
5 cups oats
½ cup canola oil
½ cup of light agave
1 cup sliced almonds
1 cup sliced coconut
½ cup raw pumpkin seeds
2 tbsp chia seeds
2 tbsp cinnamon
1 cup dried berries (optional)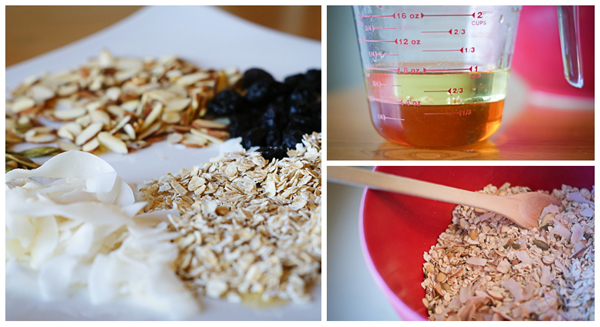 Instructions:
Preheat the oven to 325 degrees. Toss the oats, coconut, almonds, pumpkin seeds, cinnamon, and chia seeds together in a large bowl. Whisk the agave and canola together in a liquid measuring cup. Then, pour the combined mixture over the dry ingredients.
Make sure to stir with a wooden spoon until all the oats are thoroughly coated with the agave and canola mixture. Spread the mixture onto a large baking sheet. Bake for 40 to 45 minutes, checking periodically and stirring with a spatula until the mixture is golden brown. Let the granola cool. Then, mix in the dried berries. You can add all different types of dried fruit. We chose cranberries and cherries for that pop of red for the holidays, but feel free to experiment. It can also be a cute way to customize your granola for different friends.
After it's completely cooled, place the granola in a large Mason jar (or any glass jar, for that matter). Hardware stores, Target, Michael's or Ikea have an array of glass jars to choose from that are really inexpensive. Then, if you really want to get crafty, take a small holiday card and write the ingredients on the back. Punch a hole in the card, pull a ribbon through it and tie it onto the jar. It's a great gift and looks fantastic on everyone's kitchen counter. Best part of this recipe: you'll have enough to fill two Mason jars!

Who are you going to give this tasty homemade gift to?
Happy Holidays and Enjoy!
Photos: Skinny-Fat Girl Diary for LaurenConrad.com