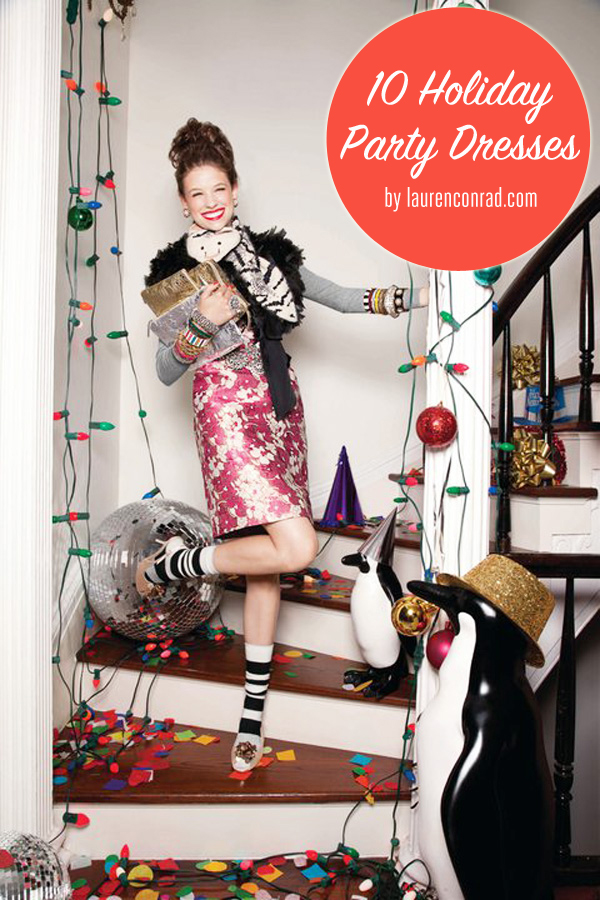 December might just be my favorite month as far as fashion is concerned. On most fall and winter days, my wardrobe consists of sweaters, denim, boots, and coats (which are all delightfully cozy, but not the most thrilling items of clothing). But then December rolls around, and there are endless opportunities to skip the sweater for a night and throw on a pretty party dress underneath your coat. Chances are your own social calendar is brimming with opportunities for festive dressing in the coming weeks. So embrace the rare winter chance, and go for a little sparkle, sequins, and lace.
To make things easy, I've rounded up 10 of the most adorable party dresses I've spotted this season—including a few picks from Lauren's own LC Lauren Conrad and Paper Crown collections. Click through the slideshow below to see 10 festive frocks that will take you from Christmas to New Years to cocktail parties beyond… 
Which one of these dresses would you wear for a holiday party? What about New Year's Eve? 
I adore the Paper Crown Sophia Dress for either occasion! 
xo
Ilana