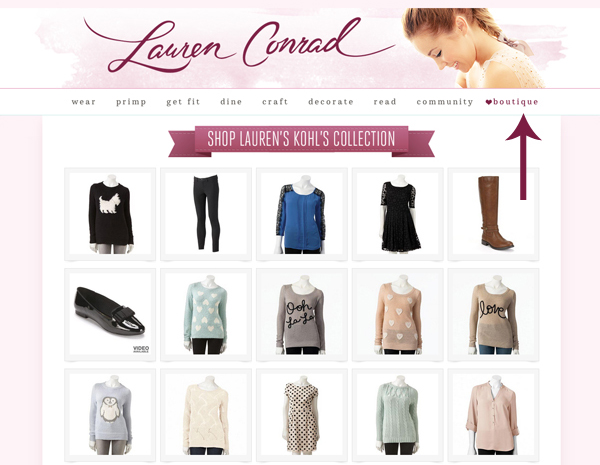 If you have recently taken a peek at the tabs at the top of LaurenConrad.com, you might have noticed that my team and I have recently launched an exciting new feature… The LaurenConrad.com Boutique! Just in time for the holidays, this brand new page is an online boutique where you can browse and shop for my favorite picks from my Kohl's collection. I will be updating and curating the boutique weekly with my favorite products, including everything from clothing to bedding to accessories.
Right now, our new boutique is the perfect place to find fall wardrobe and holiday shopping inspirations. In fact, I'm currently craving the adorable LC Lauren Conrad Dog Sweater in black and white (check it out here). And I'd love to know what items have caught your eye as well. Click below to take a peek at my brand new LaurenConrad.com boutique and enjoy!
I hope you all enjoy shopping my boutique!
Which item is your favorite?
What's on your currently craving list for the holidays?
XO Lauren