I hope everyone enjoyed all of my October Style Ideas from last month. Did you try any of them out? (If you did, be sure to let me know which one is your favorite in the comments!). This month's style tips are warm and cozy but still very stylish and chic, bringing truth to the idea that looking good and feeling good really can go hand-in-hand.
Without further ado, here are my November style ideas…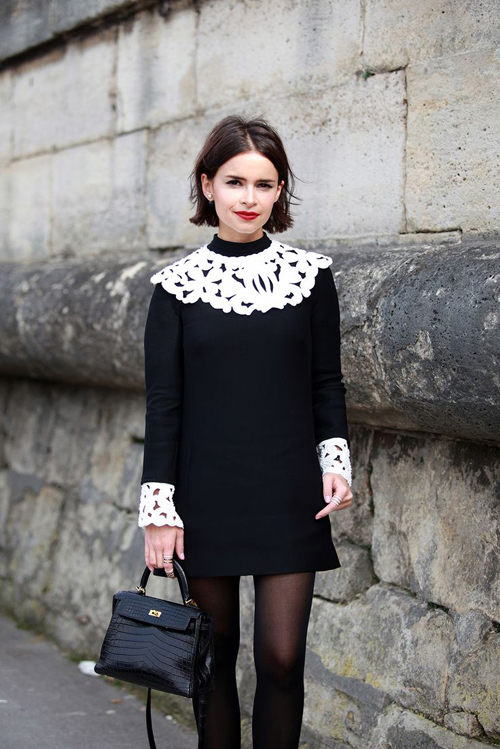 1. Pair a prim dress with tights.
Just because the temps are quickly dropping doesn't mean you have to put away your favorite fall dresses just yet. Simply pair them with tights and boots, and carry a ladylike handbag to bring the look full circle.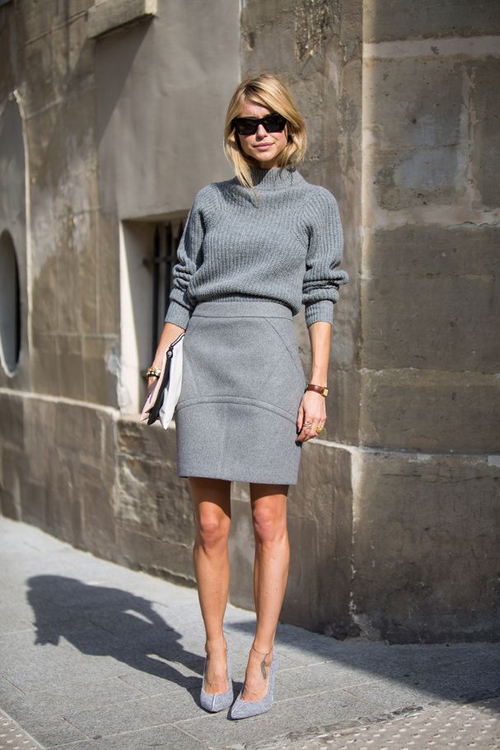 2. Sport gray on gray workwear.
Each month I like to feature one outfit idea for my working ladies. And lately, I love the idea of going full gray scale. Grab a charcoal pencil skirt, a slouchy sweater, and gray pointed pumps, and chances are you will get the most stylish employee award (in my book, at least).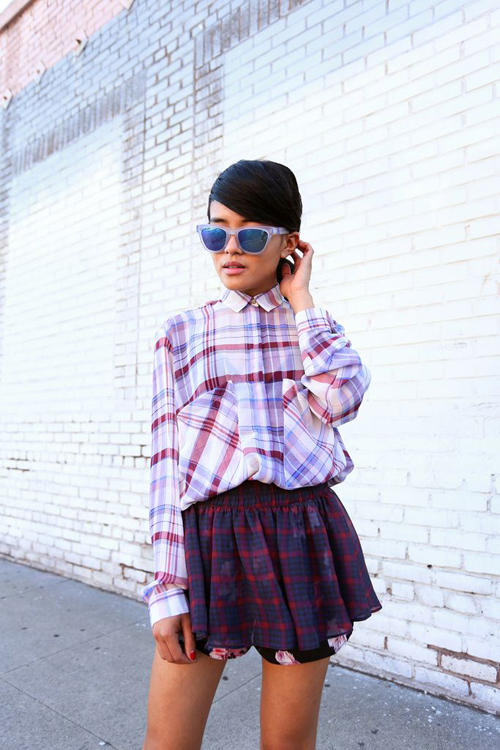 3. Wear plaid on plaid.
I featured a hint of plaid in last month's style ideas, and this month I say…just go for it. Plaid on plaid is very on-trend right now. Just make sure you pair the right colors together. I love the combination of this dark plaid skirt with a lighter hued button-down blouse.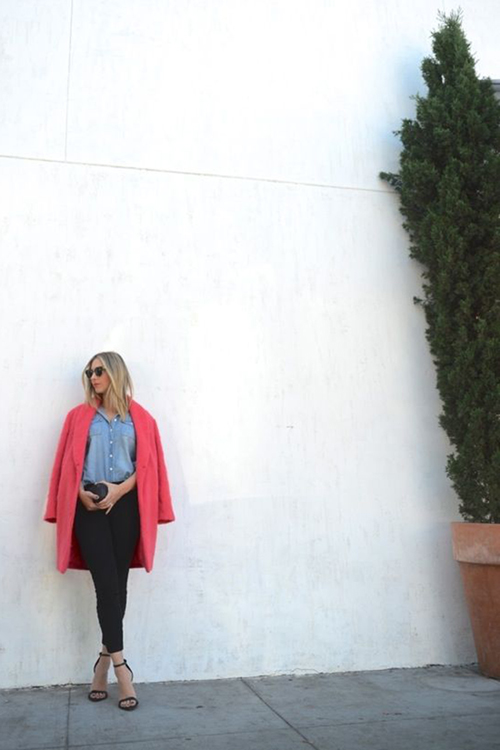 4. Pop of color coat.
A well-curated closet is not complete this season without a brightly colored coat. I recommend going for a cherry, orange, or emerald version, as they pair nicely with a chambray shirt and black skinny jeans.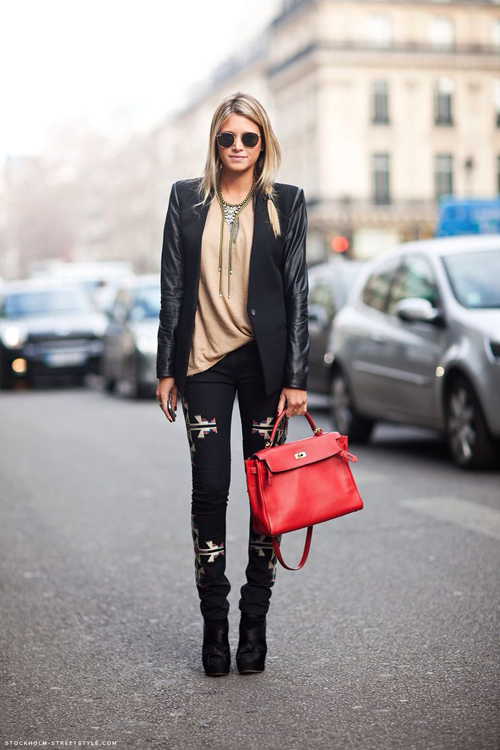 5. Pull out your patterned jeans and leather.
A classic leather jacket goes nicely with a fun pair of patterned jeans. Just keep your color scheme on the darker side and unified overall. If you need to add a little spice to the mix, wear a colored purse or bright shoes for a twist.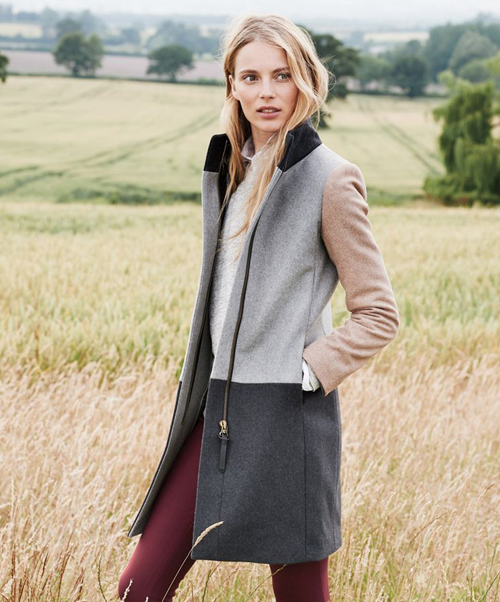 6. Nail down neutral color blocking.
Color blocking is no news in the world of fashion by now. But I adore the idea of trying a neutral take on this trend for fall. I love neutral coats like the one pictured above, but a blouse or sweater can achieve the same effect as well.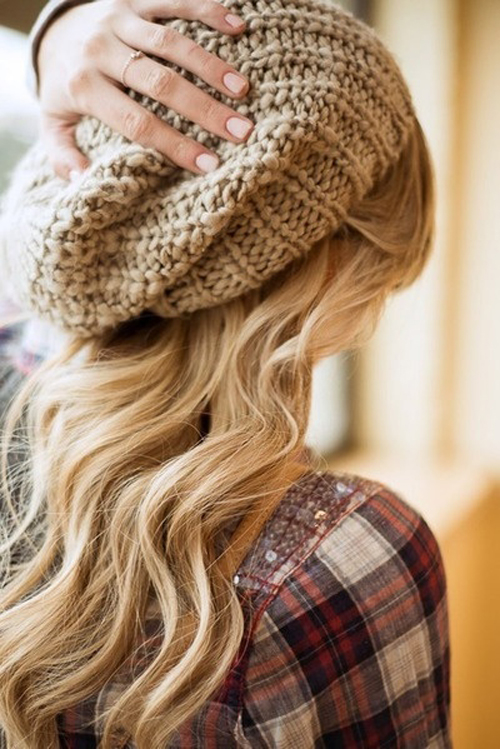 7. Sport a cozy fall hat on off-duty days.
I've been loving the look of wide-brimmed and floppy felt hats for fall. But on weekend days when you want to stay warm and cozy, a knitted beanie (like the one Carly Cristman is wearing here) can be just what the doctor ordered. Bad hair days never looked so good.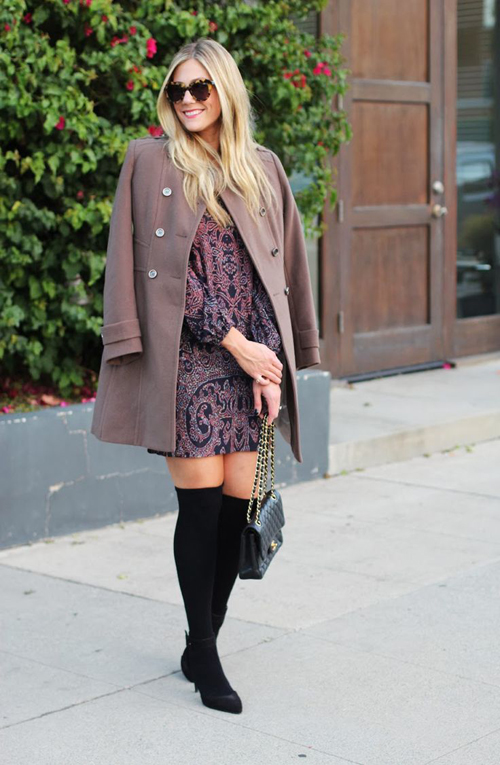 8. Wear a bohemian dress with your favorite peacoat.
There's something undeniably stylish about a bohemian dress worn with a coat for added warmth. It's the perfect outfit for those days when the sun is shining but the air is cold and crisp. Bonus points if you sport thigh-high socks with heels or a pair of over-the-knee boots too.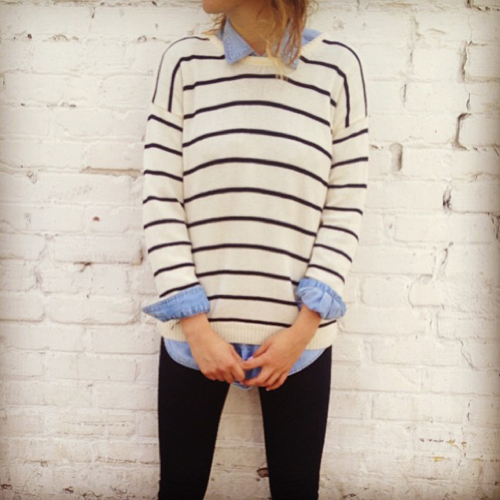 9. Chambray and stripes.
This classic combo looks great all year round. But come November, it seems to be one of my go-to looks. If you describe your style as classic, preppy, or nautical, then this style idea is for you.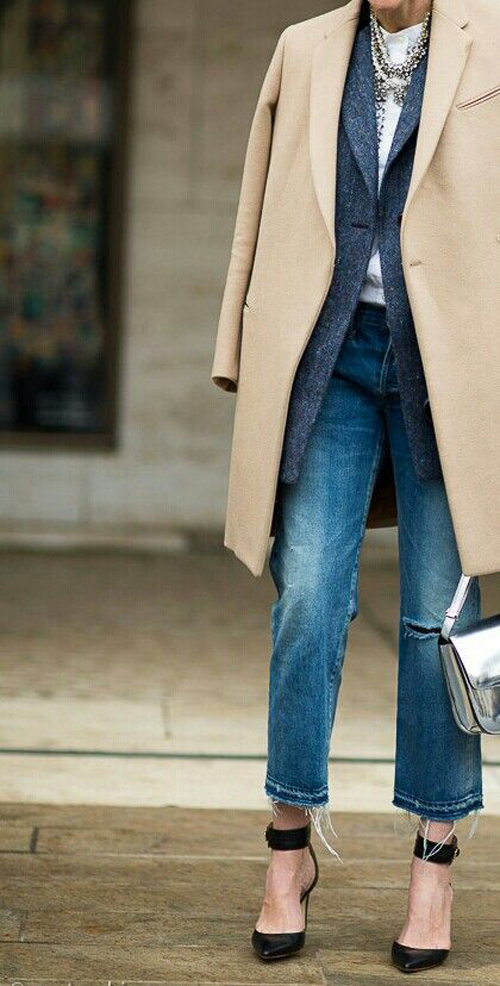 10. Layer like crazy.
Last but not least, don't be afraid to layer like crazy. November is the time to throw on your favorite white button down, a cozy cardigan, a classic blazer, and top it all off with the camel peacoat that sits in your closet all summer long.
Are you going to give these style ideas a try?
If you do give one a go, be sure to upload a photo of your outfit to your LaurenConrad.com profile and share the image link in the comments below. Who knows…We may feature you as our next Chic of the Week! For more details on how to enter for a chance to be our next Chic click here.
XO Lauren