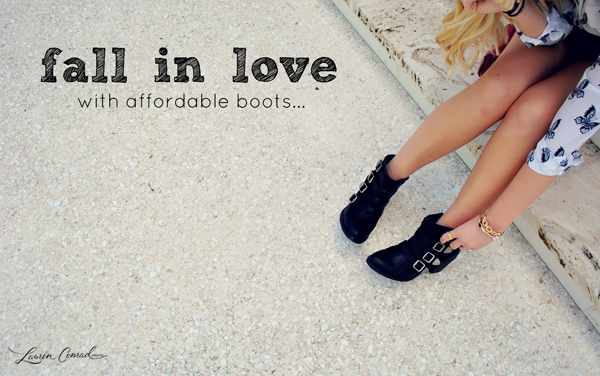 Hi ladies, it's Anna again from Fash Boulevard. Boot season is officially here. With warmth, comfort, and—let's face it—a fabulous appearance, this low maintenance footwear is destined to play a crucial part when it comes to looking your winter best. Since I tend to spend the end of the year in skinny jeans and slouchy sweaters, my Fash flair possibilities are limited to coats, scarves and boots…
Whether you're an over-the-knee fashionista or a cute and casual type of gal, there's a fit and design for everyone. The key is to find the affordable boots without sacrificing an ounce of style. Below I've put together a no-stress guide to fall boots featuring five pairs of cold weather must-haves, all retailing for under $100. Take a peek…
Casual Ankle Boot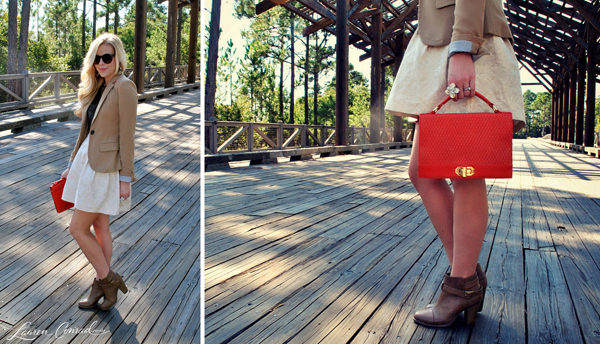 I love this ankle boot because of its feminine shape. The neutral tone provides endless fall wardrobe opportunities, and it works great with pants, which isn't an easy feat with most ankle boots.
LC Lauren Conrad Ankle Boot $45.99
Everyday Slouchy Boots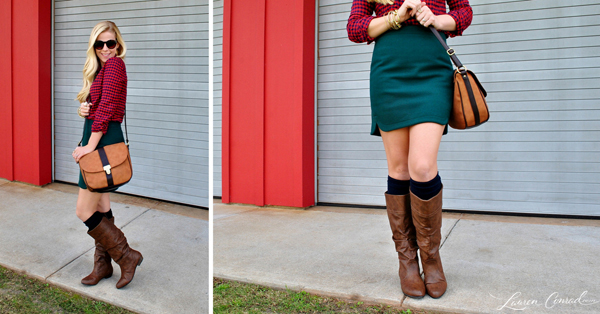 Slouchy boots are my personal everyday favorite. The relaxed fit comes with built in style and layers over pants, tights and bulky socks easily, while maintaining optimal comfort.
Dressy Ankle Boot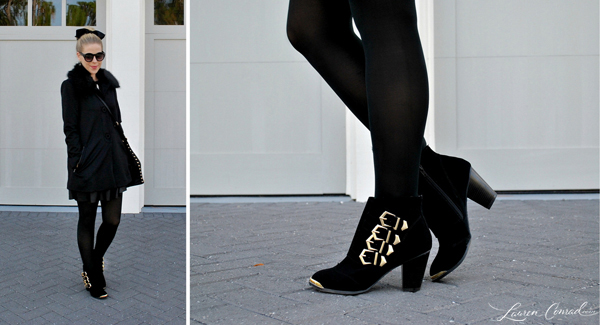 With party invites filling our mailboxes, a dressy ankle boot is a holiday must. This luxe black boot and edgy metal detailing looks twice its price and definitely brings the chic.
Lulu*s Gold Belted Ankle Boots $49
Heeled Boots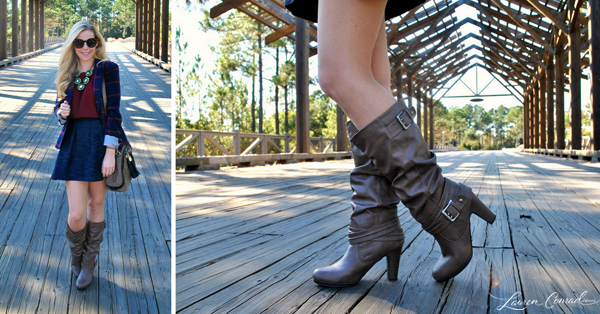 The right type of heeled boot will instantly add a dressy touch to an outfit without requiring you to change any other piece of your look to make the day to night transition. I love the sassy silhouette and light tone of this boot.
Pink and Pepper Kitty Boots $79
Riding Boots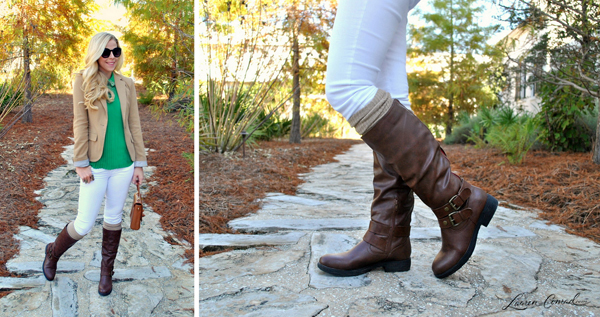 Without a doubt, a riding boot is a winter essential. This moto-meets-equestrian style won't require a trust fund at check out. Add a dash of fash to this simple silhouette by layering it over a boot sock or leg warmer.
Pink and Pepper Contra Boots $89
Which pair of boots is your favorite?
Be sure to let us know in the comments below!
xoxo
Anna
Fash Boulevard