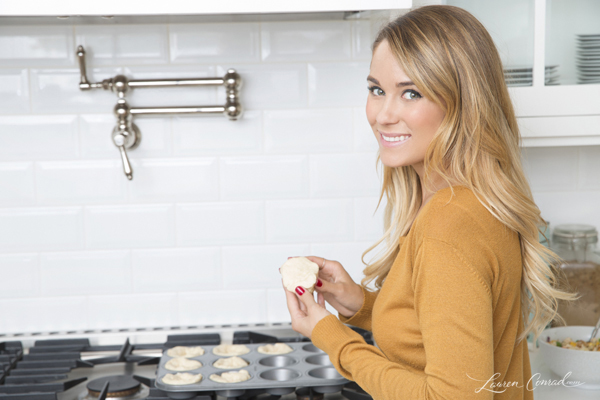 Throughout my years of throwing dinner parties, I have learned that my menu changes depending on the type of guests I am entertaining. For example, if I'm hosting a girl's night, I will make sure my recipes are light, healthy, and a bit unique. On the other hand, if I invite couples over to watch a football game, I know that the boys will usually want something a little heartier. Today's recipe is great because it's a healthy version of a hearty comfort food. Plus, everyone loves it!
Here is my recipe for mini chicken pot pies that are sure to impress your guests at your next get-together…
Mini Chicken Pot Pies
Ingredients:
muffin pan
2 rolls of whole wheat refrigerated biscuit dough
1 cup diced russet potatoes
1 cup diced carrots
1 cup peas
1 cup diced green beans
1 cup diced onion
1 cup roasted chicken, shredded
2 eggs
salt and pepper for taste
5 cups chicken broth (to make these heartier, use cream of chicken soup)

Instructions:
1. Preheat the over to 425 degrees. Then, in a large bowl, mix together your diced vegetables, chicken broth, eggs, and shredded chicken. (For the chicken, I just bought a whole roasted chicken from the market, pulled the meat off the bone, and shredded it.)
2. Take your whole-wheat dough and, using your fingers, divide it into the muffin holes, forming a mini crust in each.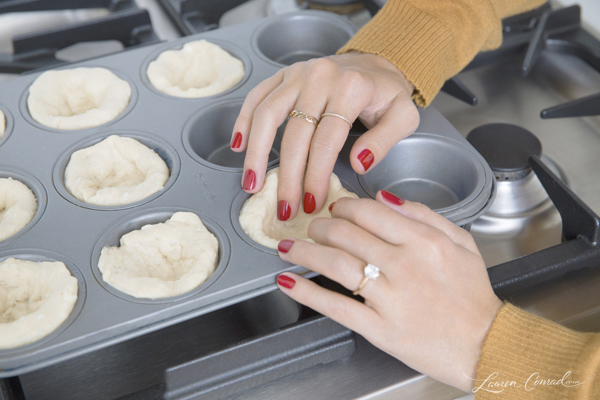 3. Fill each muffin hole with your pot pie mixture. I filled mine up pretty full (but not so they overflowed) because I wanted more filling than dough in my pot pies.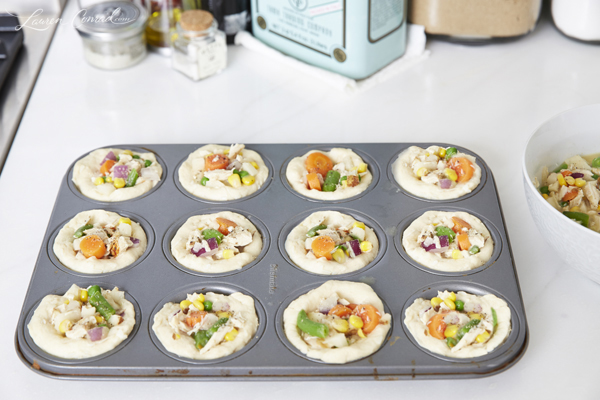 4. Sprinkle a touch of salt and pepper on top of each pot pie.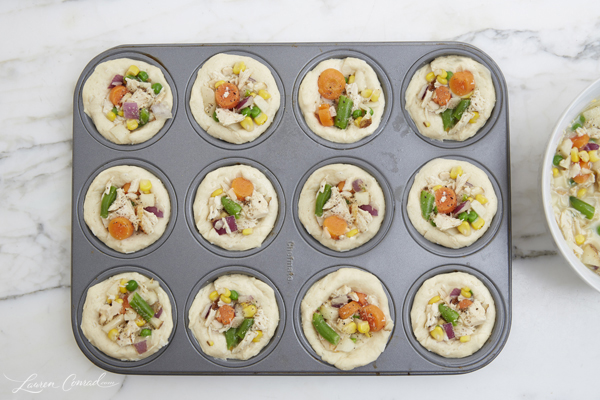 5.    Bake for 25-30 minutes until each one is golden brown.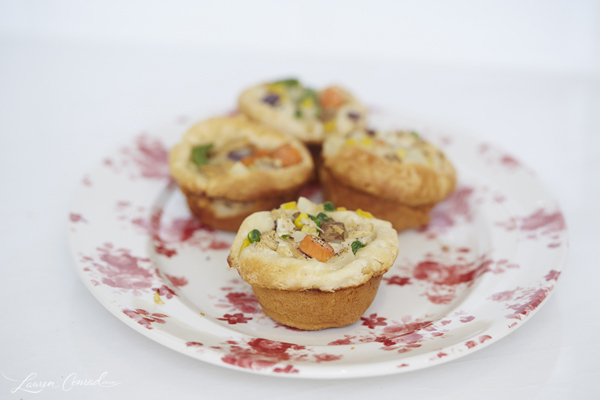 It's pretty simple, and my guests always get excited when I serve these savory treats (especially the boys). I have also tried sautéing my veggies before adding them into the mixture to soften them and give the pot pies a little bit different texture. Both versions are delicious.
Will you give these mini chicken pot pies a try?
If you decide to add any fun ingredients to your pot pies, share your additions below so I can give them a try too.
XO Lauren