It's been a while since I posted my last Photo Diary, but there sure has been a lot going on! Between some very exciting news, a few Halloween activities, and some exciting updates with my newest project The Little Market, life has been anything but boring lately. Take a peek below for look at what I've been up to lately…
Traveled to New York for business where my fingers gave the city a sparkly hello: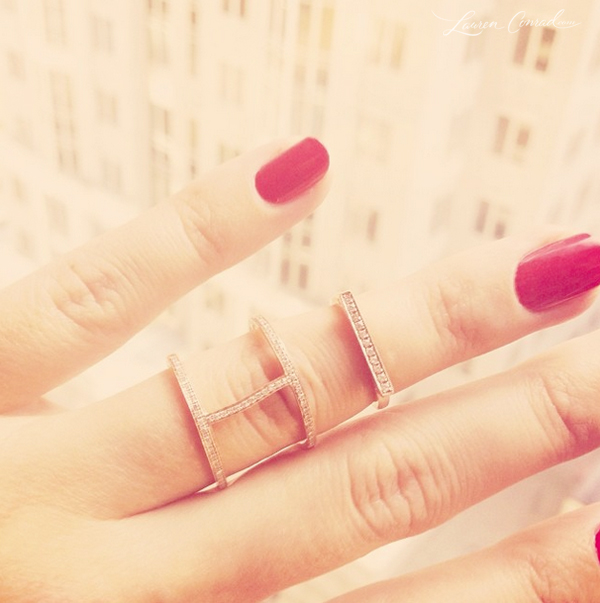 Then came back to L.A. only to be surprised by the best sparkler…ever (thank you for all your warm wishes!):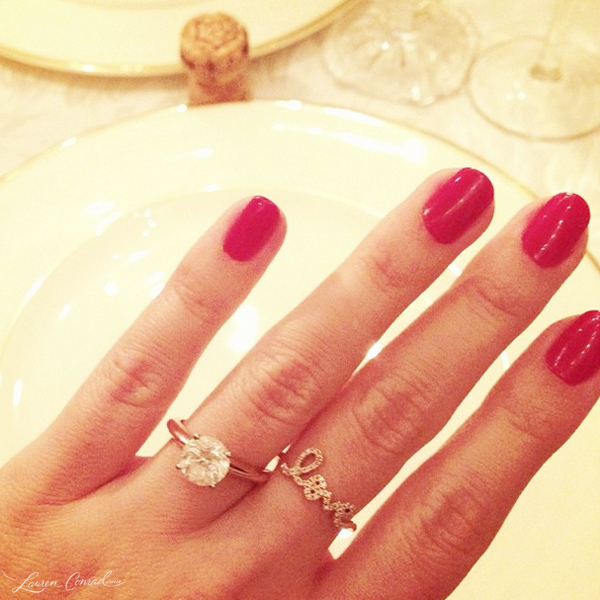 Received some sweet congratulatory gifts, like this adorable spoon: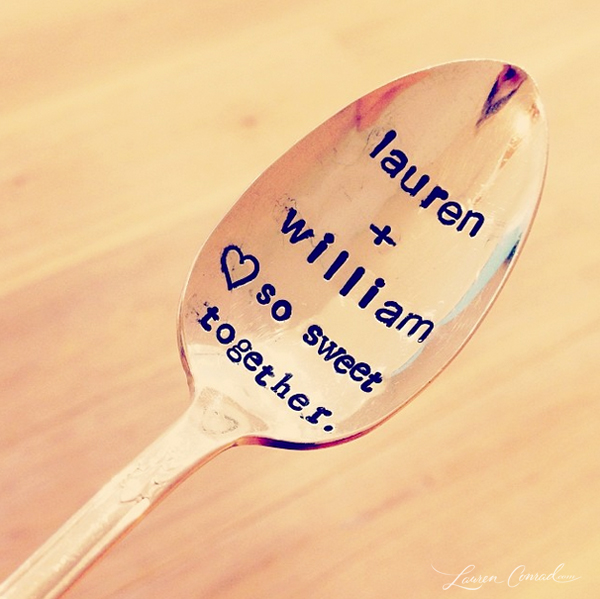 After celebrating, I had a fun photoshoot day with my LaurenConrad.com editorial team, making caramel apples, lollipop witches brooms, spiced pumpkin seeds and more crafty creations…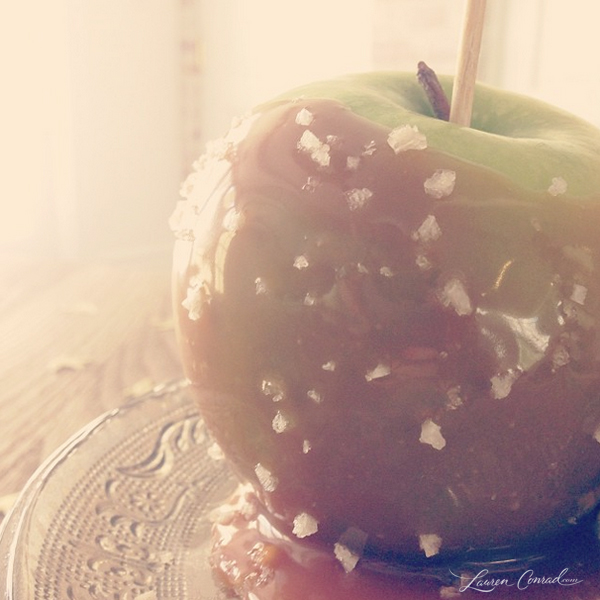 The Team LC girls surprised me with this beautiful bouquet as a congrats on my engagement (so sweet):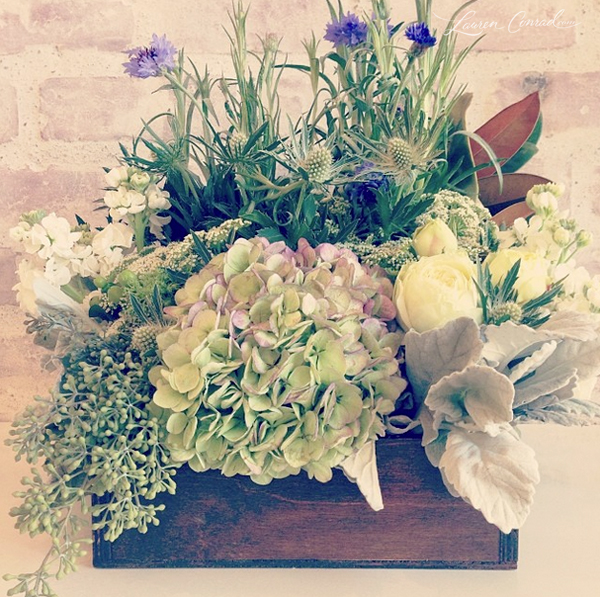 Spent an afternoon baking one of my favorite fall treats…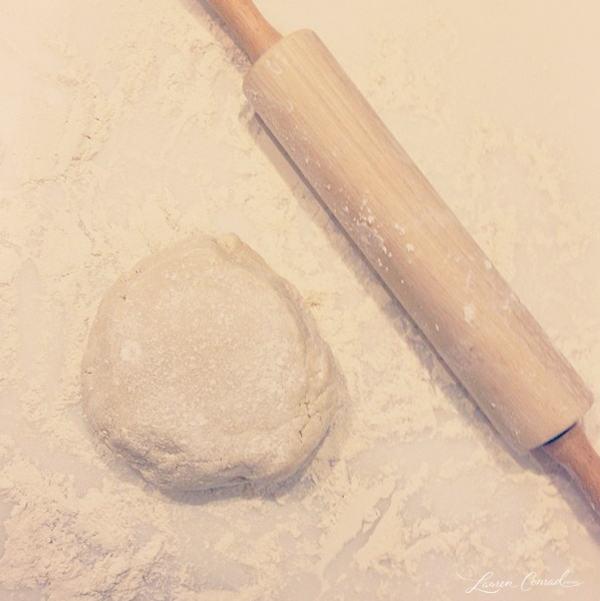 An apple blossom pie: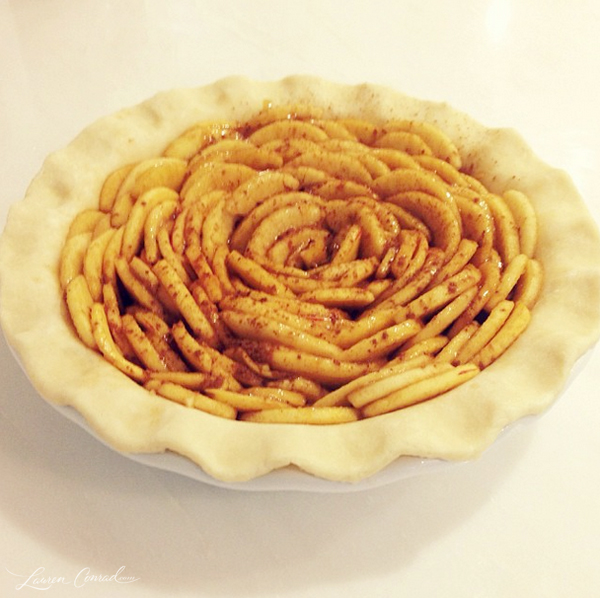 Then my bestie Hannah and I read up on some more recipes from the Real Girl's Kitchen cookbook: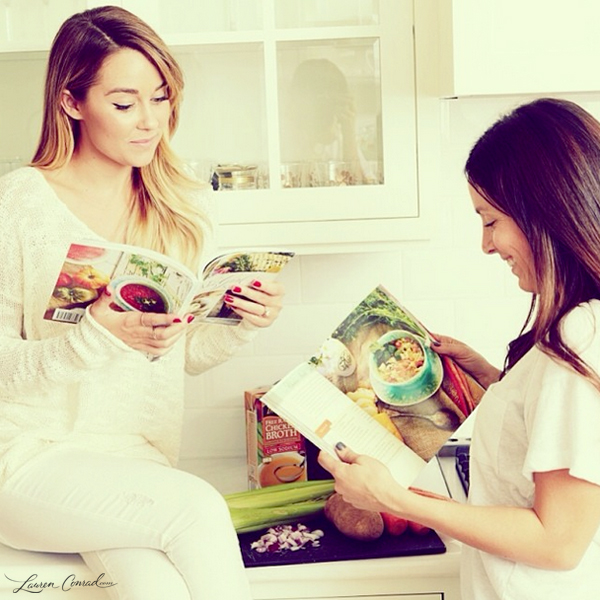 And that next week we had our launch party for The Little Market, my exciting new project (read more about it here):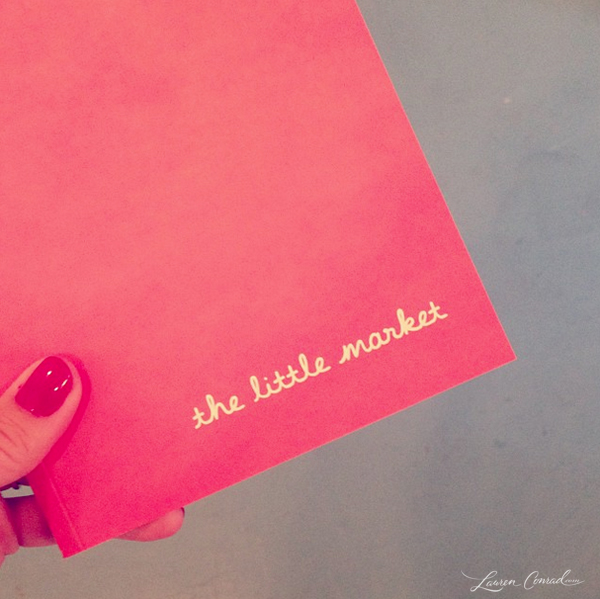 The party was hosted by Citizens of Humanity at their Los Angeles pop-up shop: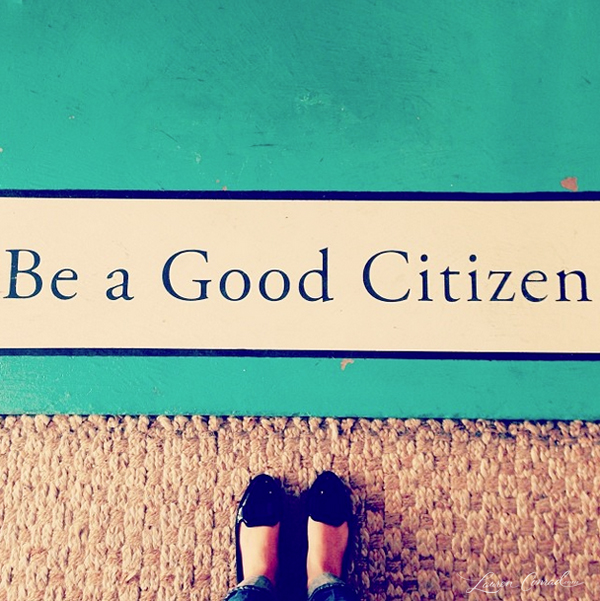 And all the drinks were served in our unique Little Market glassware, of course: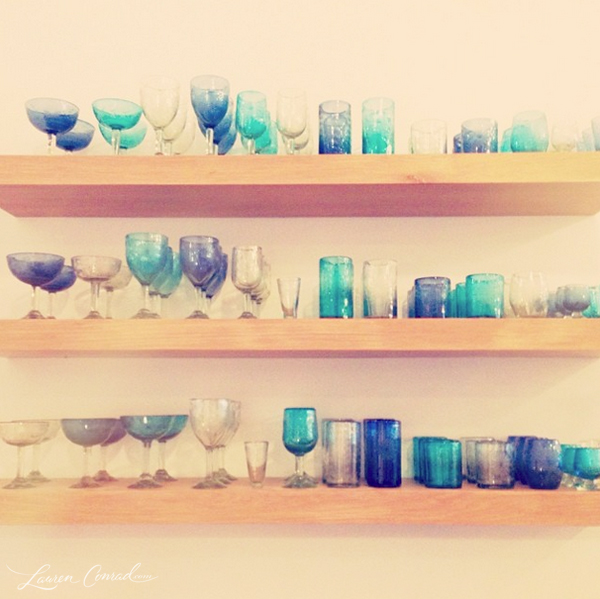 The launch party was a huge success… Even Fitz was pleased with the turn out: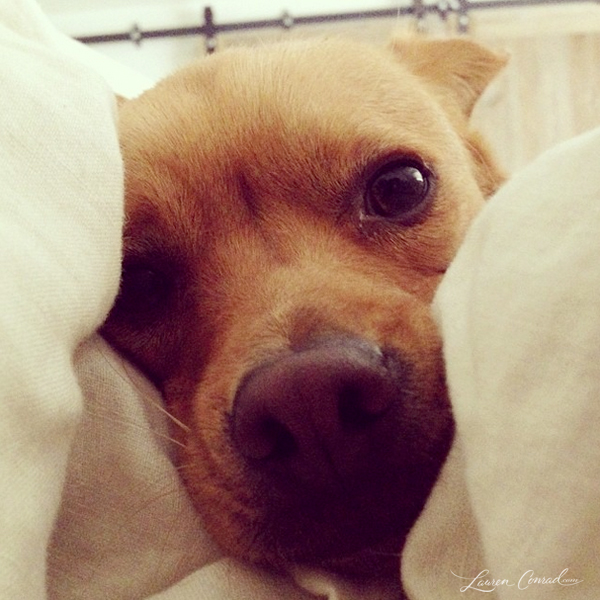 Then it was time to get in the spooky spirit. No Halloween is complete without a visit to the pumpkin patch…with my pumpkin: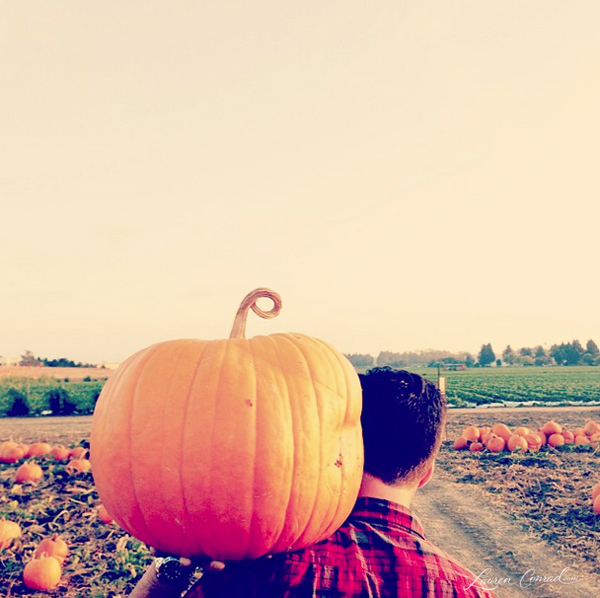 …Or lace bunny ears, for that matter: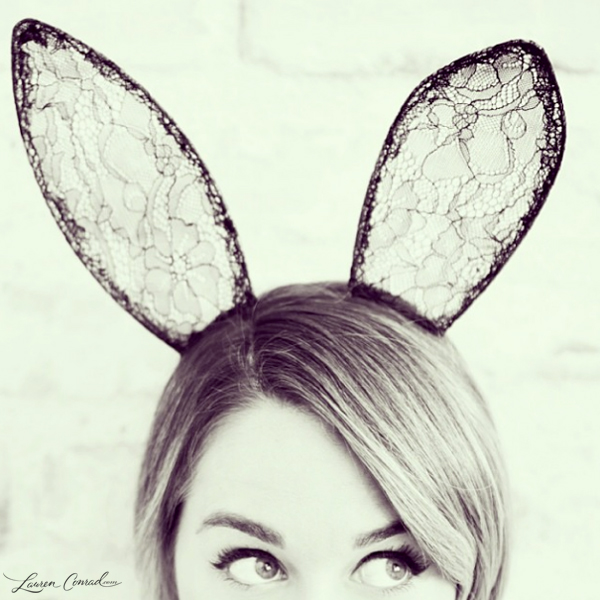 Or pumpkin carving parties: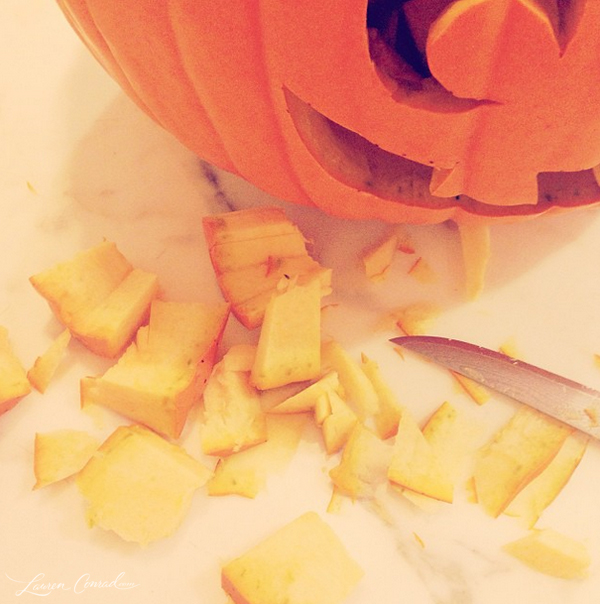 Or fun jack-o-lantern faces:
As usual, I went a little DIY crazy on this year's Halloween costumes: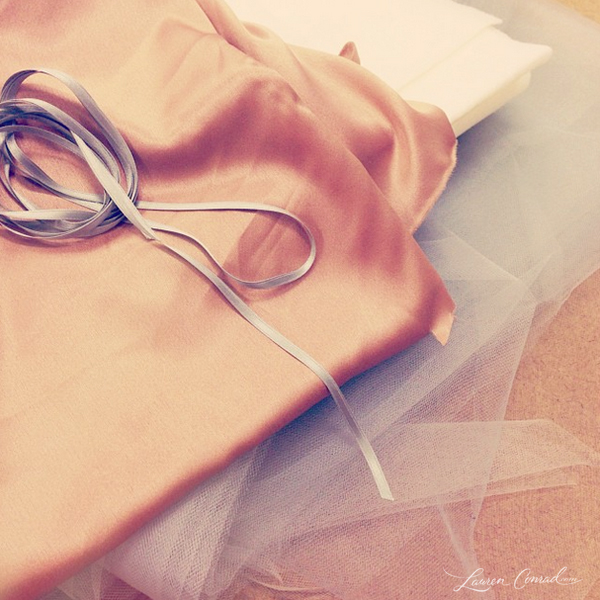 I was a tooth fairy…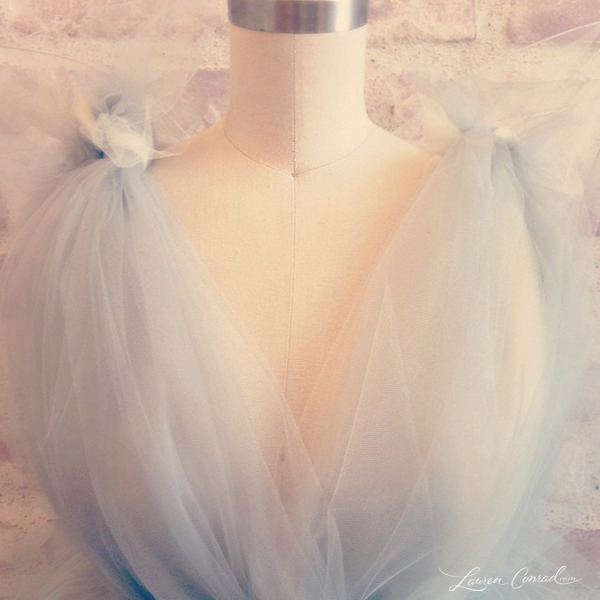 And I borrowed a friend's astronaut helmet for a fun photo opp…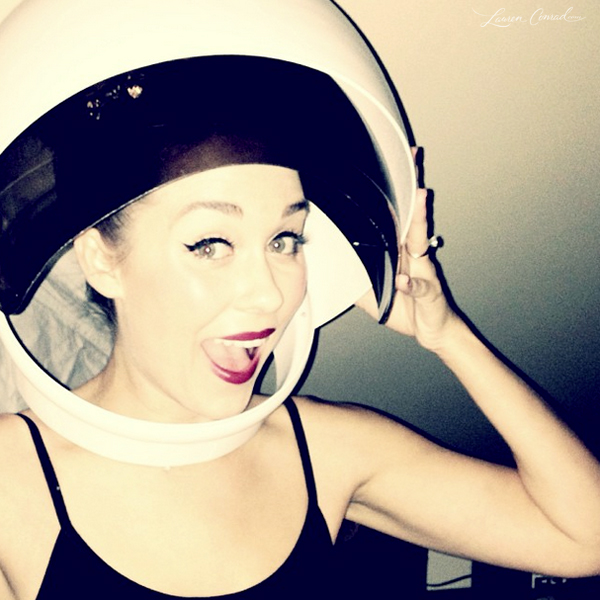 I even practiced my photoshoot skills one night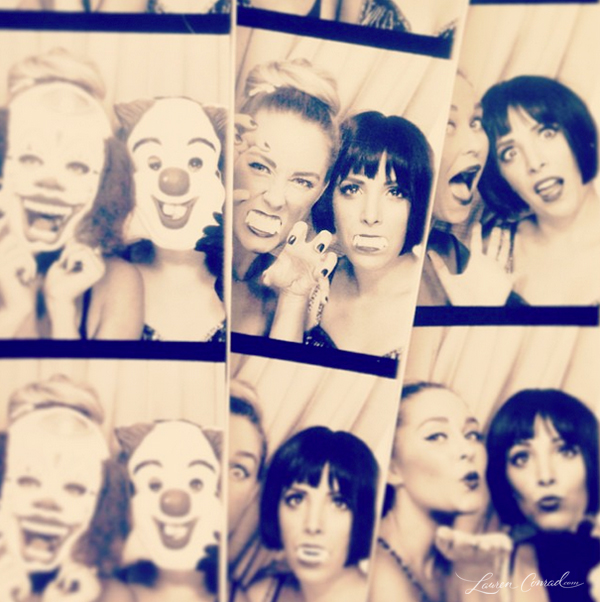 I wrapped up this year's Halloween festivities by celebrating my brother's 21st with him in Vegas. It was bananas!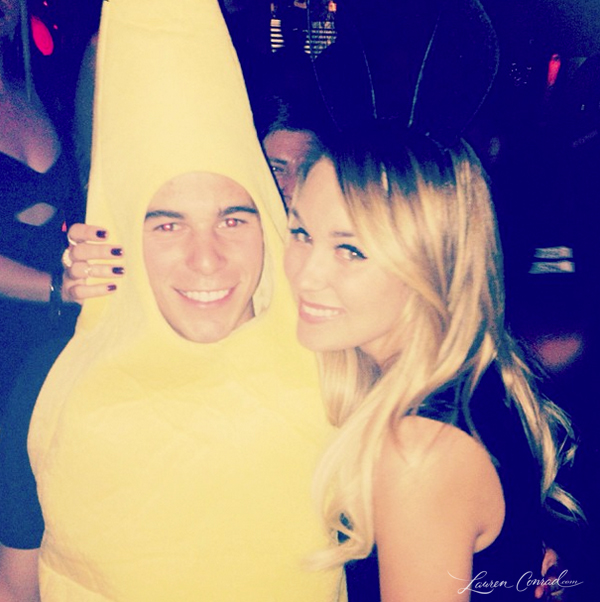 Overall, fall has been pretty fabulous so far. I hope you liked seeing my Photo Diary. Stay tuned for my next one, full of holiday moments and memories. In the meantime…
What moments have you captured lately?
Share your own Photo Diary on your blog, then leave the link and your Twitter handle in the comments below. Team LC will take a peek and give a "thumbs up" to their favorites.
And if you aren't already, be sure to follow my team on Instagram @laurenconrad_com for more fun photos.
XO Lauren