You might remember that Team LC recently spruced up the LaurenConrad.com HQ. (I adore the gold polka dot wall that my crafty editorial team created!) It was time for the Paper Crown offices to receive a little love too, so I recently enlisted Domaine to help. Domaine came in and gave our office a makeover, turning it into a chic, grown-up space ideal for designing the latest Paper Crown collections and doing other creative work.
Here's an exclusive sneak peek at my brand new office space… Click over to Domaine to see the rest of the photos!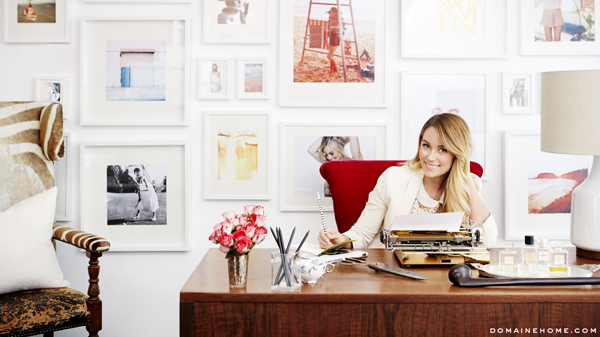 Do you love the new space as much as I do?
XO Lauren