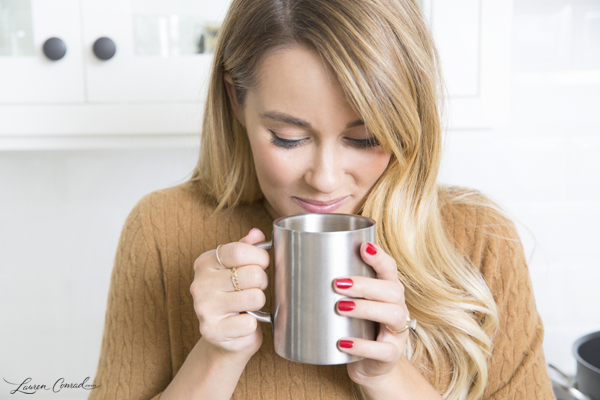 To me, nothing smells more like the holidays than a cup of warm spiked cider. Even my favorite scented candles don't compare. I like to make a big batch of it on cold, cozy nights. It makes my entire house smell nice, and I love having a pot on hand for when guests come over. My recipe is simple and delicious, and it will warm you right up. Without further ado, here is my favorite recipe for spiced and spiked cider…
Spiced & Spiked Cider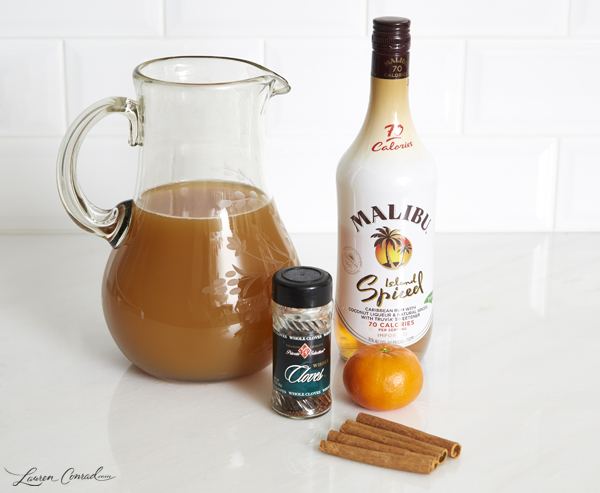 Ingredients
8 cups apple cider
1 bottle Malibu Island Spiced Rum (1 shot per each serving)
1 teaspoon whole cloves
8 cinnamon sticks
2 oranges, sliced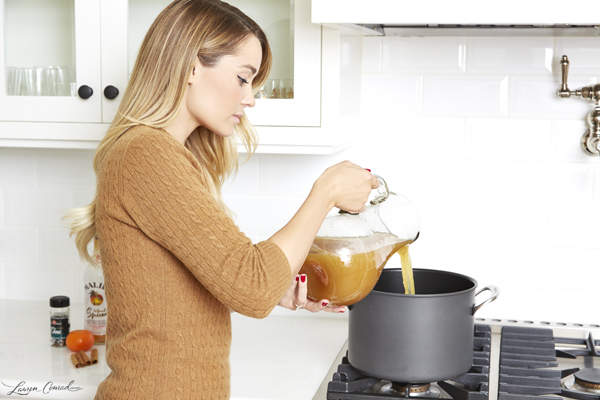 In a large pot, heat all ingredients except the Malibu Island Spiced Rum to boiling over medium heat, saving one of the oranges to use as garnish. Reduce heat and simmer uncovered for 10 minutes before serving.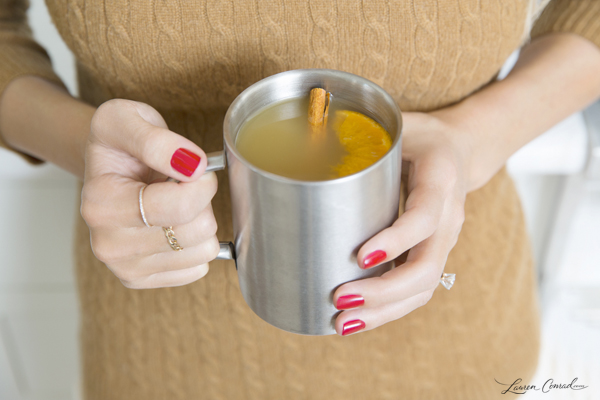 Strain the mixture to remove the cloves. Add a shot of Malibu Island Spiced Rum to each serving.
Add the remaining fresh orange slices to each cup, serve hot, and enjoy!
Do you have a favorite recipe you like to make during the holidays?
I hope you all give this spiced and spiked cider a try. I know you will love it!
XO Lauren