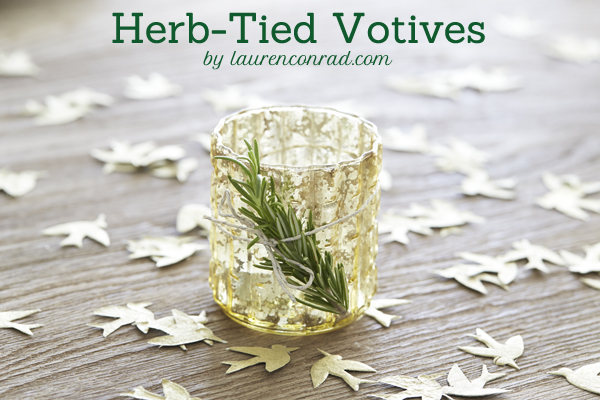 Whenever I buy bunches of fresh herbs for cooking, I usually have a lot left over. So, after I finished making a big pot of my favorite soup the other day, I had a little "aha!"  moment. Why not tie leftover herbs on the pretty votives I set out for the fall season? It's such a simple idea, but it's a great way to make your space feel warm and cozy this time of year. Not only do the votives look extra lovely decked out in greenery, but they'll also fill your home with the scents of fresh herbs and spices. Try tying on cinnamon sticks, sage, thyme, mint, lavender, rosemary, or whatever herbs you prefer. These herb tied votives would also be the perfect festive touch to add to your holiday tablescape.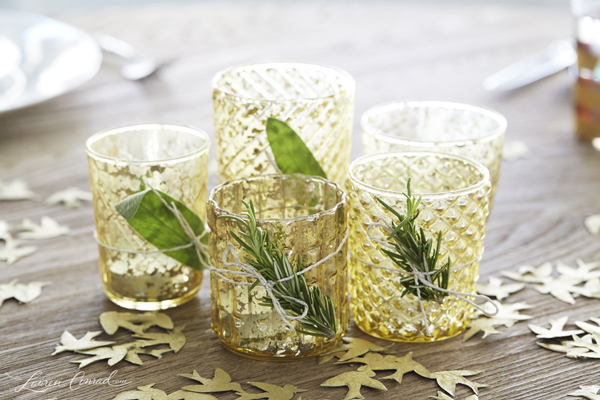 Do you have any simple decorating ideas of your own?
Please share them with me in the comments.
XO Lauren
P.S. A big thanks to BHLDN for sending over the gorgeous gold mercury glass votives I used in this post! Aren't they pretty?