I don't know about you, but my mailbox and email inbox are quickly beginning to fill up with holiday party invites. When I attend a holiday party, I like to bring a little gift for the host throwing the soiree. It's not a mandatory rule, but it's a nice way to thank your host for inviting you. I love customizing hostess gifts so that they fit the personality and interests of the host. That said, I've rounded up with 10 of my go-to gift ideas for your friends who love to entertain. No matter what type of parties you have penciled in the books, one of these gifts is sure to impress your host.
Take a peek at all 10 below and click the links to shop for your favorites…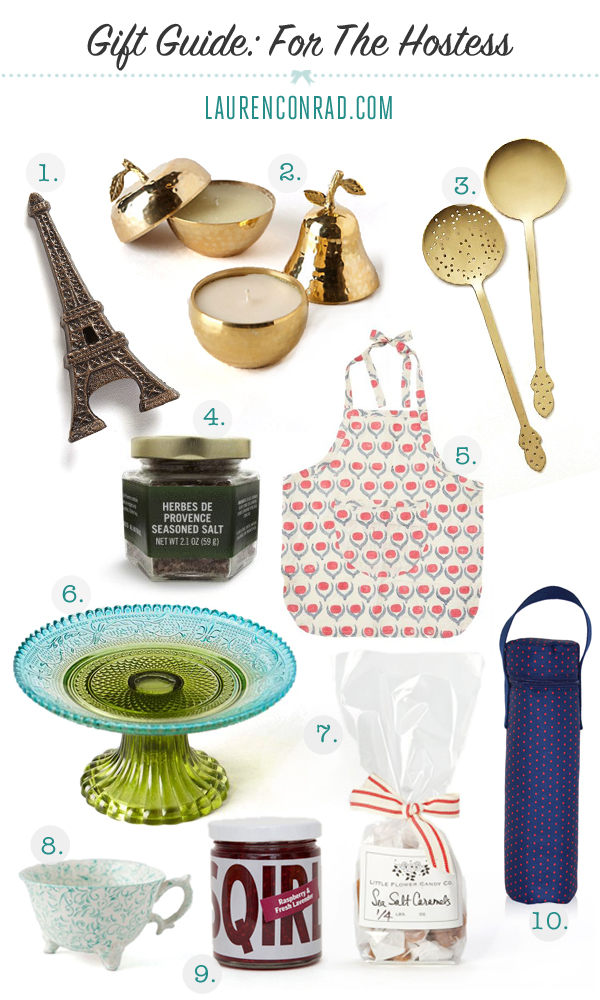 Here's where to shop…
Do you have a great gift idea for a hostess with the mostess?
Share your ideas in the comments below.
XO Lauren