Hi LC Readers! It's Jess from Carats & Cake. Fall is one of my favorite times of the year. I love the cooler weather and can never seem to get enough pumpkin everything, from lattes to muffins. With the autumn season in full swing, I thought I would highlight some of our favorite fall wedding trends as shown by our fabulous couples on Carats & Cake. See below for some of our picks and let us know which is your favorite in the comments…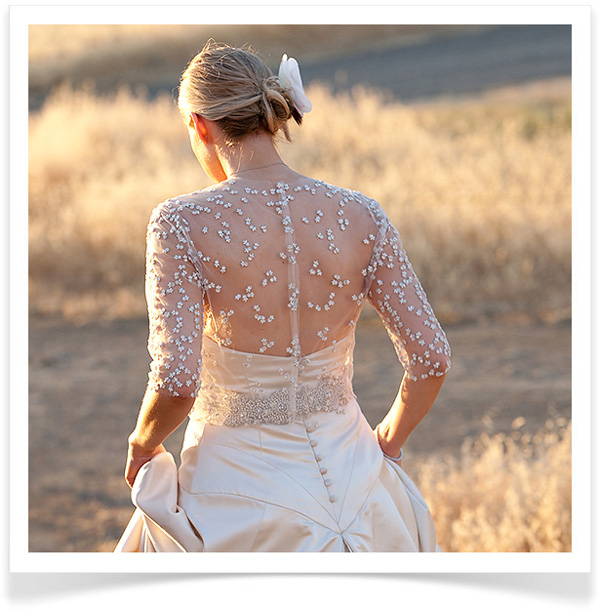 Photo: Isabel Lawrence Photographers
More from this wedding
1. Lacey Long Sleeves.
Fall starts the slow transition to cooler weather. Adding a delicate lace sleeve to your look is an elegant way to keep warm with dropping temperatures. Tip: See if your bridal boutique or dress designer can make you a lace jacket or shrug so you have the flexibility to change up your look during the night.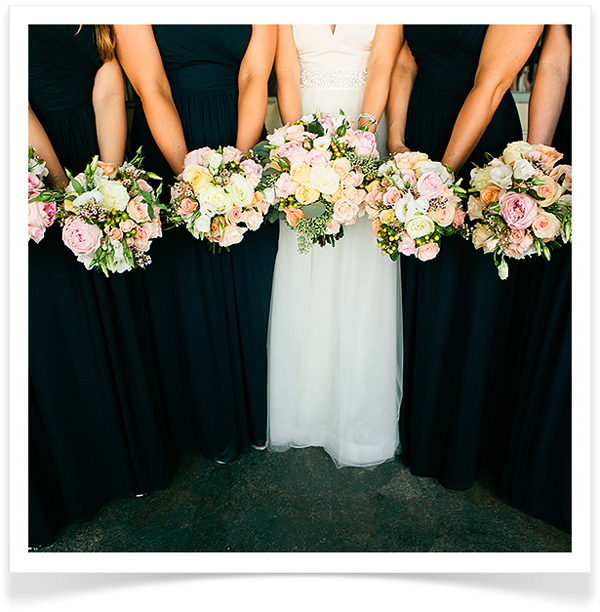 Photo: Lindsay Madden Photography
Flowers: Love & Philanthropy
More from this wedding
2. Jewel Tone Bridesmaid Dresses.
Make sure your leading ladies are dressed for the season by opting for darker colored bridesmaid dresses. Jewel tones as well as a deep navy or gray are great fall colors. Tip: Choose brighter flowers for your bridesmaid bouquets to contrast the darker color palette.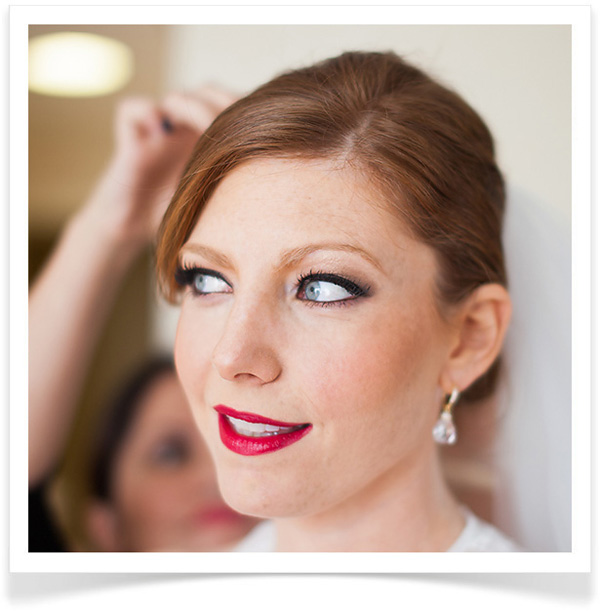 Photo: Aurelia D'Amore
More from this wedding
3. Go for a Bold Lip.
Fall is the time to add a pop of color to your pucker! Berries and bright reds are the perfect complement to a white dress. Tip: Keep the rest of your makeup simple for a fresh bridal look.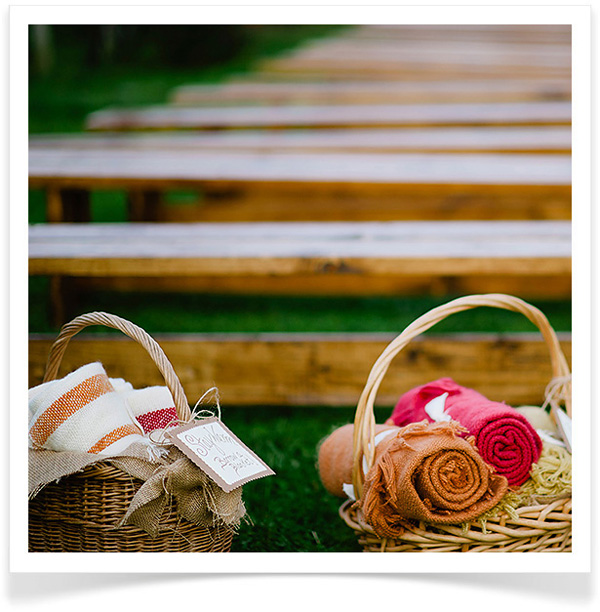 Photo: Ashley O'Dell Photography
More from this wedding
4. Warm Guests = Happy Guests.
Fall days mean chilly evenings. Have pashminas on hand for guests to combat the cool night air. Tip: Make the pashminas part of your décor by laying them on the back of chairs in colors that complement your floral arrangements.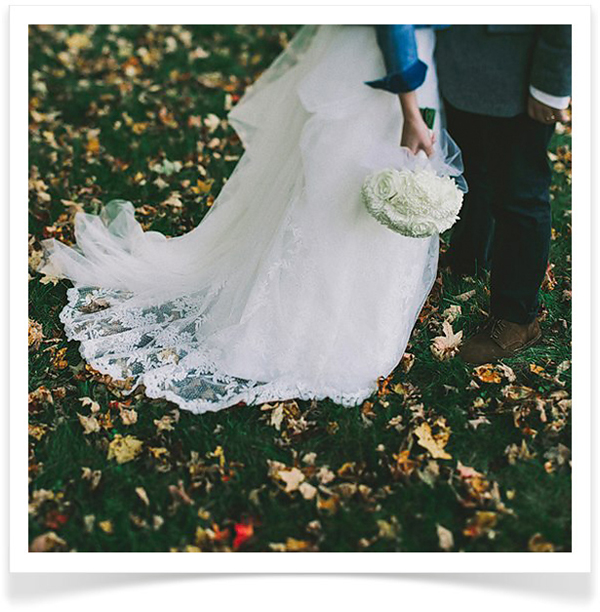 Photo: Lev Kupperman
More from this wedding
5. Fall Foliage.
Take advantage of Mother Nature's seasonal decorations… From red leaves to orange sunsets, nothing beats an autumnal backdrop. Tip: Even if you aren't getting married outdoors, talk to your photographer about taking some shots in a nearby location that will allow you to get the most out of the season.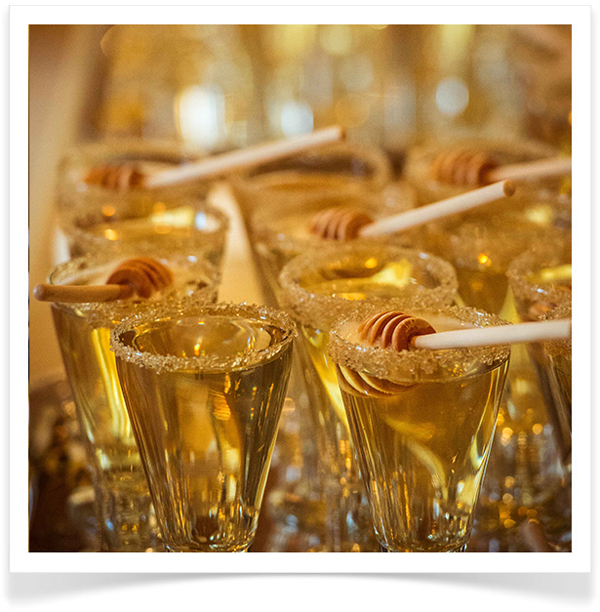 Photo: Susan Stripling
More from this wedding
6. The Hot Toddy.
Embrace the season with fall's signature cocktails. One of our personal favorites is the hot toddy, but options abound from ciders to ales. Tip: Still can't part with Champagne? Spice it up with cinnamon sticks.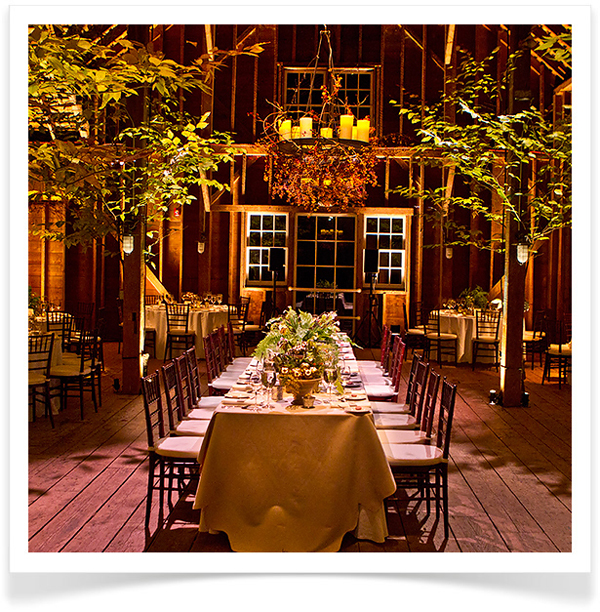 Photo: From Parris With Love
More from this wedding
7. Bring the Season Indoors.
The use of large branches and trees in place of traditional floral decor is one of our favorite seasonal trends. It is an unexpected element that can dress up any space. Tip: For added glamour, add a dusting of gold paint to tree branches and leaves.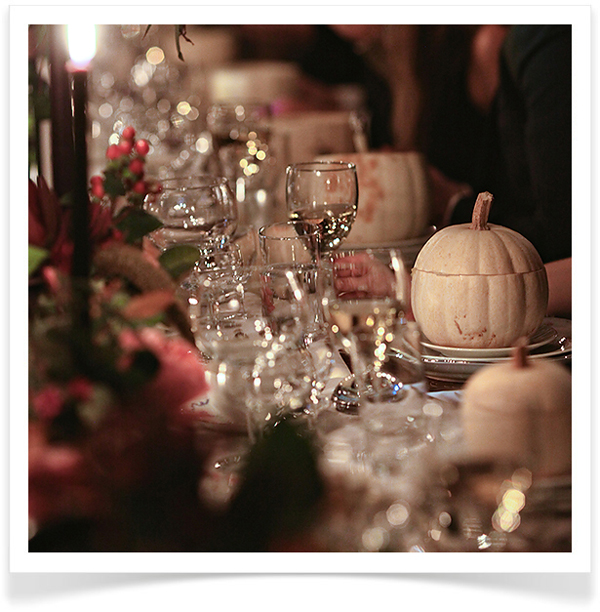 Photo: Stacey Newgent
More from this wedding
8. Pumpkin Anything.
Fall is known for its heartier vegetables and baked goods. Give guests a taste of the season with a root vegetable risotto or squash soup. Tip: Not into traditional fall cuisine? Give a nod to the season with your tableware.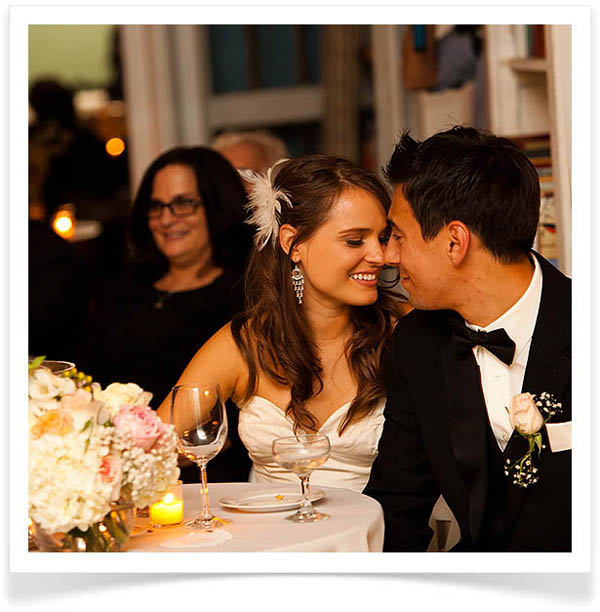 Photo: Lindsay Madden Photography
More from this wedding
9. Feathered Hair Accessories.
Put the flower crowns of summer away and go for feathers. A simple plume is a great way to change up your post-ceremony 'do. Tip: Keep your feathered accessory in place with a jeweled hair clip for a little something extra.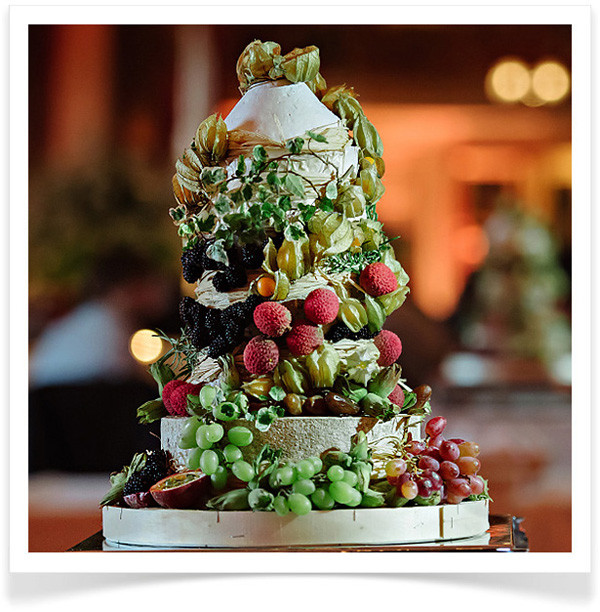 Photo: Maloman Studios
More from this wedding
10. Cakes Made of Cheese.
Not to be confused with cheesecakes, these towers of cheese are dressed up to resemble a traditional wedding cake. To be clear we are not suggesting you skip the wedding cake, but why not offer cheese in addition to the traditional sweet offering? Tip: See if your local chocolatier can make some dark chocolate mice to sprinkle near the cheese for some sweet fun!
Do you have a favorite fall wedding trend?
Be sure to pin your favorite photo from above to your Pinterest board!
Jess