Creams, whites, and ivories are some of my favorite colors to wear. They flatter most everyone's skin tone and look feminine and ladylike. One of the best things about this color scheme is that it can be worn year round. I know some of you are thinking that it is taboo to wear shades of white in the fall and winter months. However, this week's Chic did a fantastic job at proving this old-fashioned theory wrong…
Congrats to Elaine, our newest Chic of the Week!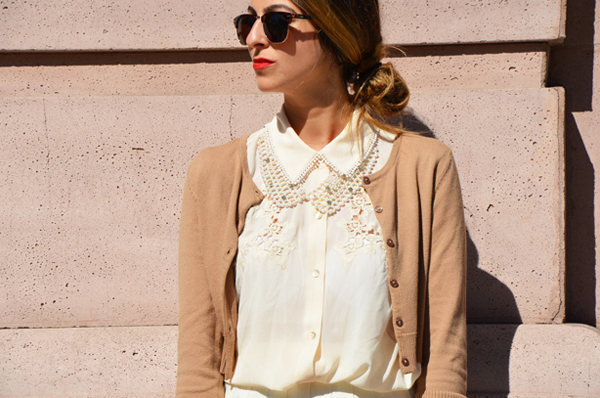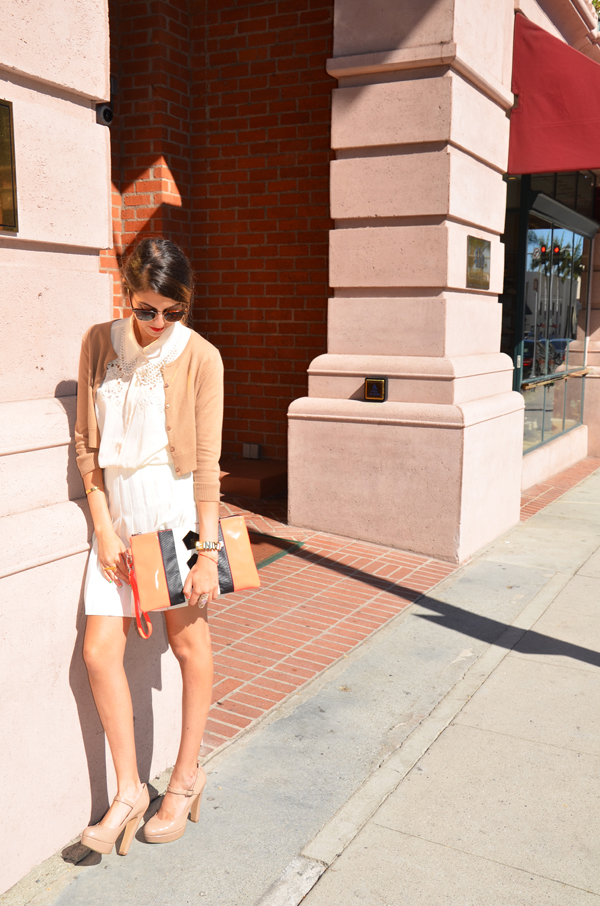 Elaine (who runs the blog Fashionlaine) put a preppy, polished twist on her autumn ivory pieces. She paired a pleated white skirt with a lacy button-down blouse and added a pearl necklace for a ladylike touch. She then added neutral pieces, like a camel cardigan, color-blocked clutch, and nude Mary Janes, to complete her look. Elaine, we adore your autumn ivories! To shop for our Chic's look, take a peek at the Shop This Story feature below…
Congrats to Elaine!
Do you want to be our next Chic of the Week?
Snap a photo of your favorite autumn outfit and upload it to your LaurenConrad.com profile. Then, leave the link in the comments below and you just might be our next Chic! Click here to learn more about how your photos could be featured here on LaurenConrad.com.
xx
Allison
Team LC
P.S. If you liked this outfit, check out Elaine's blog by clicking here: Fashionlaine
Shop This Story…