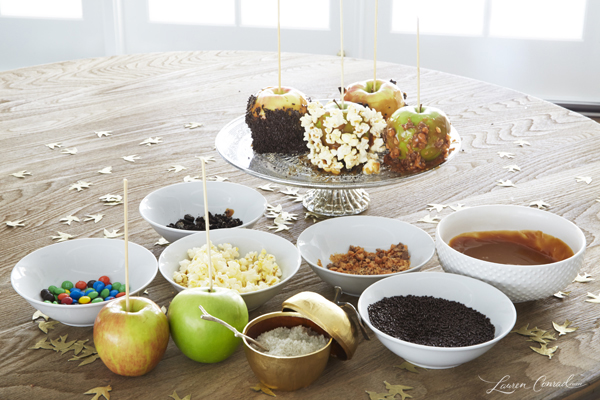 We all know that the holidays are a time to get together with friends, eat delicious food and stay warm indoors. Whether I am the one hosting a gathering or attending one at a friend's home, I never get tired of seeing new ideas to bring to the table (literally). The other day I came up with a sweet, make-it-yourself treat that will make your next holiday get-together so much more fun. It's quite simple, too. Today I am going to show all of you just how to set up a caramel apple dessert bar for your next holiday party…
Without further ado, here's how to host a caramel apple party…
Here's what you will need:

apples
caramel
kabob skewers
toppings of your choice (I used M&Ms, crushed up Oreos and Butterfinger, chocolate sprinkles, popcorn, and sea salt)
Caramel Apple Dessert Bar
First, take your kabob skewers and stick them into the top of your apples, by the stem. Then, lay out your bowls and fill them with your toppings of choice.
Then, have your guests go down the line, taking their apples and dipping them in caramel first. I spun mine around to get it fully covered in the caramel.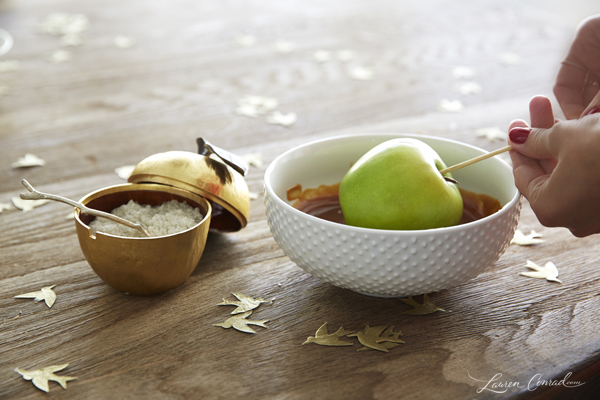 Once it's fully covered, add the topping. I sprinkled sea salt on my apple, and the sweet/salty combo was delicious!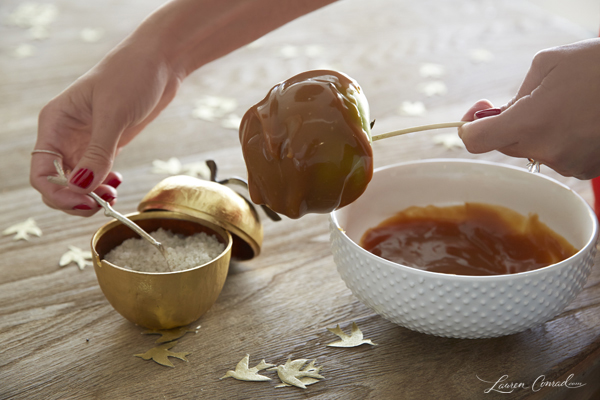 Then, display your apples for everyone to see or dig right in. It's easy as that!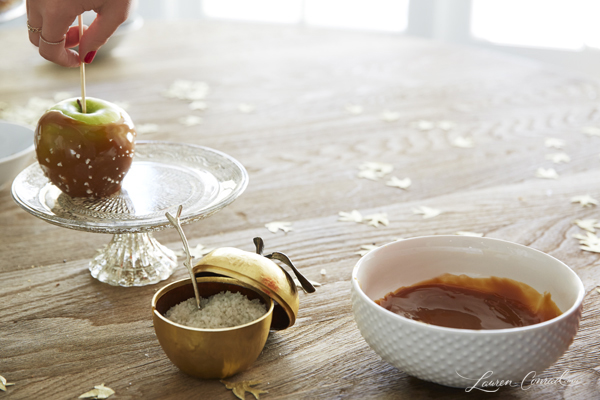 And just repeat…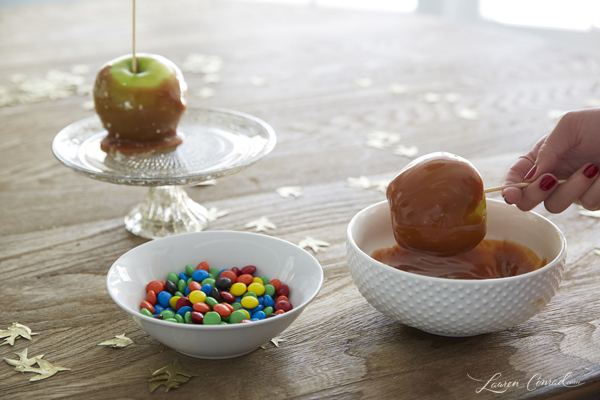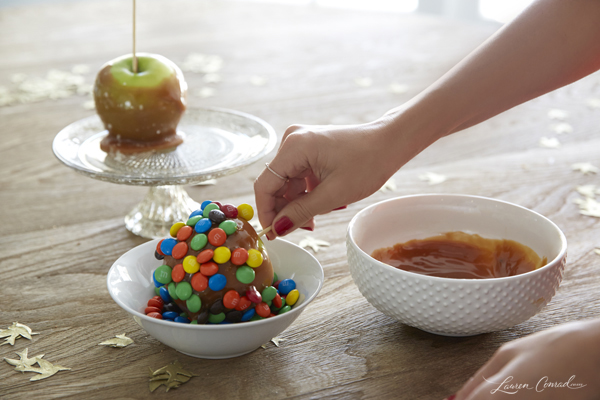 Caramel apples are a delicious and quintessential fall treat. There are countless ways to customize them with toppings, and your guests will have fun making them in an assembly line fashion. And my favorite part about this DIY dessert bar is that you can slice up your creations afterwards and each guest can sample a slice.
Do you have a favorite dessert to serve at your holiday dinner parties?
Enjoy!
XO Lauren
P.S. A little thank you to BHLDN for sending us these pretty cake stands and the cute bird confetti. They were perfect for displaying my apples!