Lately, I've been overwhelmed with how many adorable Chic of the Week submissions I've been receiving. So many of our LC readers are fabulous fashion bloggers, and I love seeing polished and on-trend outfit photos appear in the gallery! Today, I'm featuring one fashion blogger whose style is just as wallet-friendly as it is stylish…
Congrats to Shauna, our newest Chic of the Week!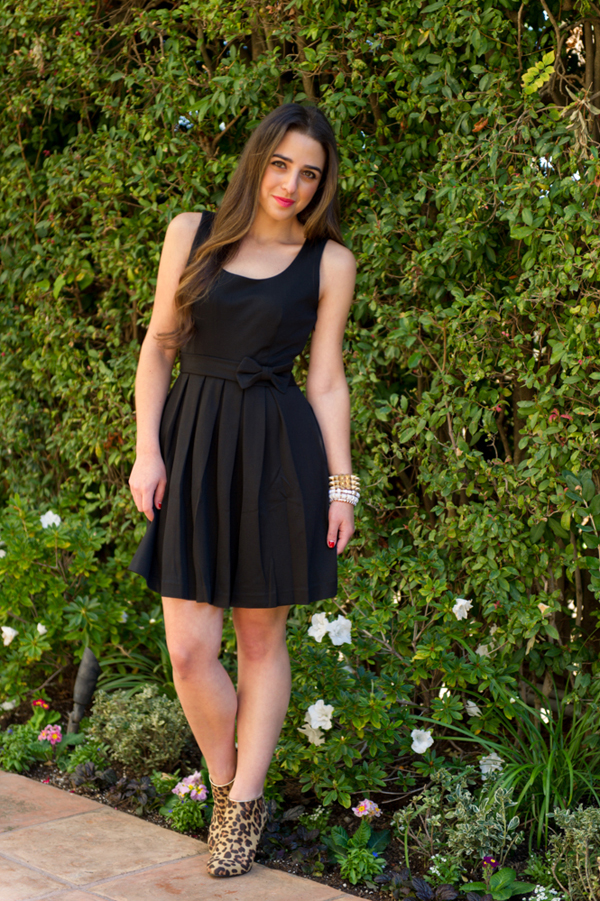 I had the pleasure of meeting Shauna at Lauren's Little Market Launch party a few weeks ago. So, when I stumbled across her name in our photo gallery, I knew I just had to shine the LC.com spotlight on her adorable outfits. The fact that Shauna was wearing this LC Lauren Conrad dress in her photo was the icing on the cake. She paired this black, bow detailed dress with leopard-heeled booties, cute bracelets and a bright pop of lipstick. Outfit perfection? I think yes.
To see more of Shauna's outfit photos, take a peek at her blog Penny Chic.
How would you style this LC Lauren Conrad dress your way?
xx
Allison
Team LC
Shop This Story…