In my opinion, an interesting outfit is one that mixes and matches different patterns, textures, or fabrics. Pairing unexpected pieces together creates an eye-catching effect in an outfit. But, achieving this mixed media look is not for fashionistas who like to play it safe. You have to commit to making a bold statement in order to make a mixed media look successful. And that is exactly what our newest Chic of the Week did…
Congrats to Christina, our mixed media style maven!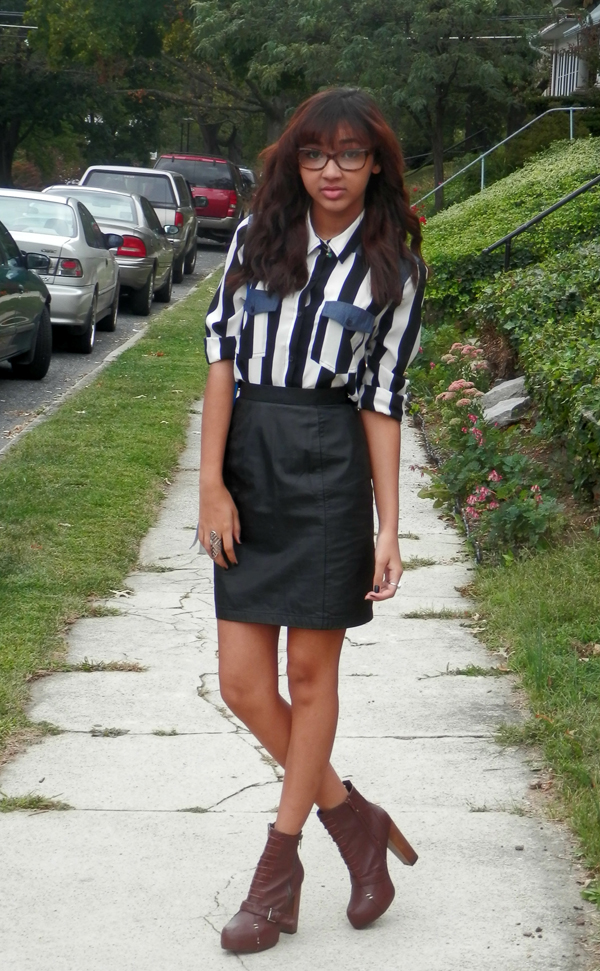 Here's what Christina said about her outfit:
"I love mixing different materials together, like my vintage leather skirt, along with my blouse that has denim all over the back and on the pockets."
Christina, we love how you mixed these materials together too! Congrats on being our newest Chic of the Week!
How do you mix and match in your personal style?
xx
Allison
Team LC