This story is from our partner, Tone It Up! We'll be sharing Tone It Up's best fitness and healthy living tips in the beginning of every month. In today's post, Karena and Katrina will be showing you how to slim down your waist, get your arms in shape, and enter our giveaway for a chance to win a digital download of Tone It Up's Beach Babe videos!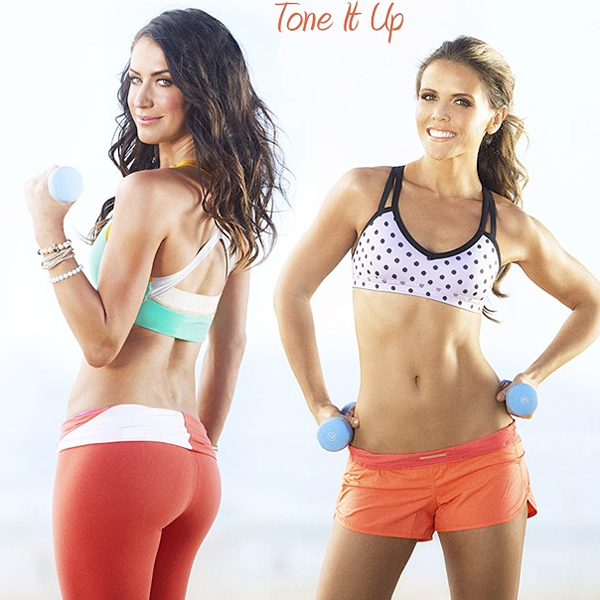 Hi girls! It's Karena and Katrina here from Tone It Up. Today we are going to show you one of our newest workouts that will tone your upper back, strengthen your arms, work your core, and slim your waistline—all in one! It might be a little challenging if you've never tried it before, so you can opt out of using the dumbbells. Once you build your strength, add three-pound or five-pound weights. Start watching the video below to get started…
Now it's time for our giveaway! If you've never heard of the
Tone It Up Beach Babe downloads
, they are basically video workouts that will cinch every inch of your body, leaving you feeling gorgeous and toned. These workouts were developed specifically for women's bodies, and the result is a long, lean, and toned figure. Get excited because
we are giving away Beach Babe digital download codes to 10 lucky winners
…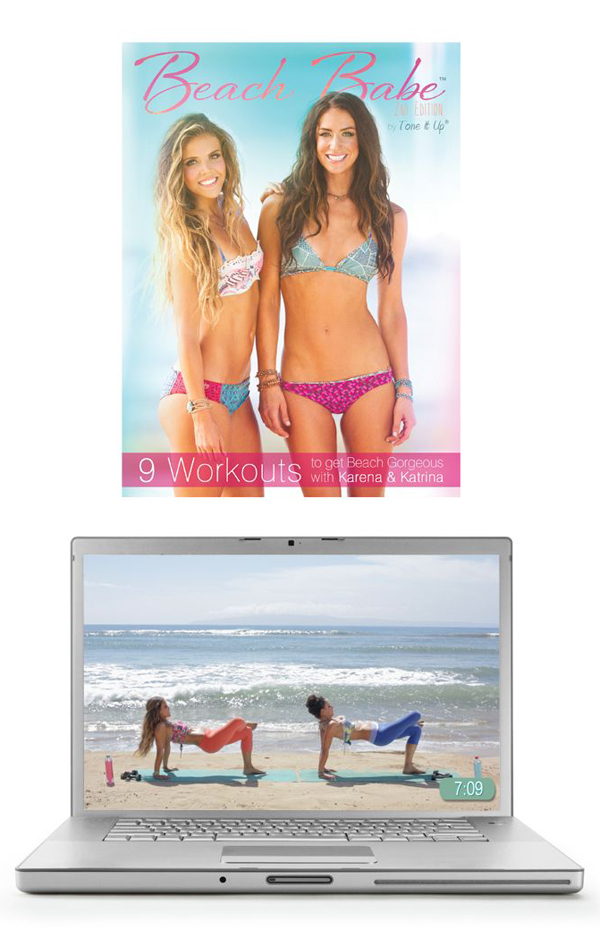 Here's how to enter:
1. Follow Team LC on twitter by clicking here. (If you don't have a twitter, click here to follow us on Pinterest.)
2. Leave one comment below telling us what your favorite workout is and how you plan on staying in shape this fall. Be sure to read your fellow LaurenConrad.com members' comments to help each other stay motivated! Note: You must be a registered member on LaurenConrad.com to enter. Click here to join now—it takes less than a minute!
3. Wait! We will announce the 10 winners right here on this blog post on Wednesday, October 9th.
Remember to follow us on twitter and leave your comment below in order to enter.
Good luck everyone!
XO Team LC