These coming months are no doubt a time for bundling up in sweaters. However, when it comes to this category of clothing (one of my personal favorites) not all pullovers are created equal. I have every single style of sweater in my closet, but this season there is one that I will be wearing more than others. Take a peek at what I'm styling and storing this month to see what I mean…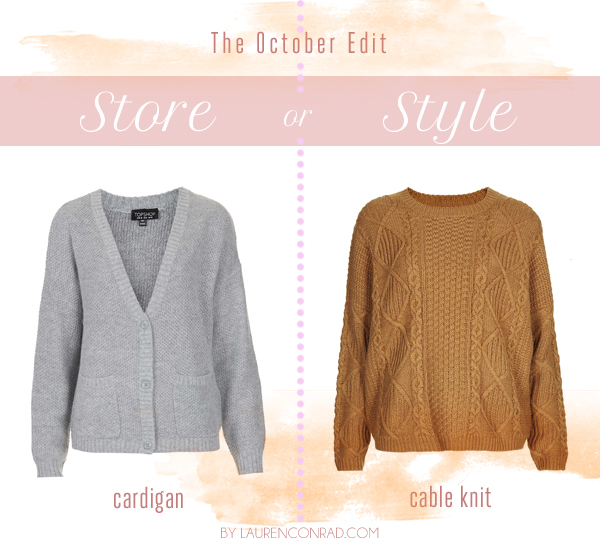 Store: Cardigan.
I have always loved a cardigan style sweater. They are classic and easy to throw on over a t-shirt, blouse or tank top. However, this season I'm going to try to branch out of wearing this staple to no end. Cardigans will always be in style, so this fall try wearing a different style sweater for a change and
storing your cardigans
away for later.
Style: Cable Knit.
Cable knits are also a classic style, but I'm particularly in love with them this fall. Just like
turtlenecks
, cable knits add a polished, classic twist to anything you wear them with. I love the idea of pairing a cable knit sweater with a leather skirt, tights and heeled booties for a dressed up look. There are endless ways to style this sweater, so go for it this fall!
Click here
to shop for the style above.
Which sweaters are you storing and styling this month?
Everyone's opinions are different, and I would love to hear about yours! Share your own Store or Style list in the comments below.
XO Lauren