Last week Lauren announced the three winners of her annual DIY Halloween Costume contest…another big congrats to Laura, Tess and Erin! While Lauren could only pick three winners, there were so many amazing costumes flooding the LaurenConrad.com inbox that we decided we had to feature a few more of our favorites this week. Today we are spotlighting LaurenConrad.com member Stephanie, who created a gorgeous sugar skull makeup look. Take a peek below!
XO Team LC
Sugar Skull Makeup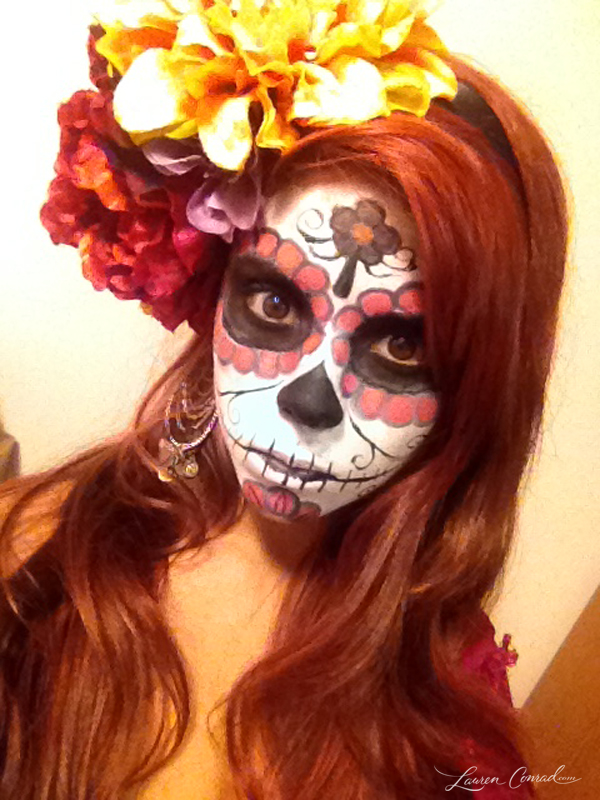 Here's what you will need: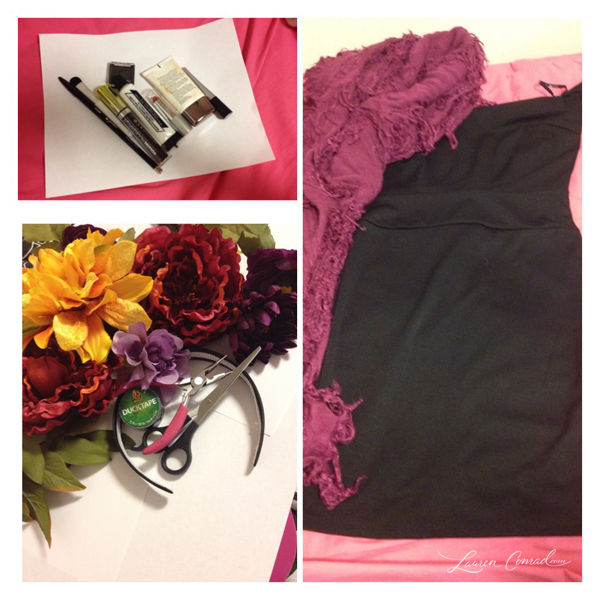 For the flower headband:
artificial flowers (at least 3 big flowers)
headband
duct tape the color of the headband (preferably smaller size),
scissors
wire cutters

For the outfit:
black dress
shawl that matches the flowers in your headband

For the makeup:
makeup primer
white cream makeup
black liquid eyeliner
black pencil eyeliner
black eye shadow
mascara
bright colored lipstick

Instructions:
1. Cut flower stems to about 2 inches to glue on to your headband.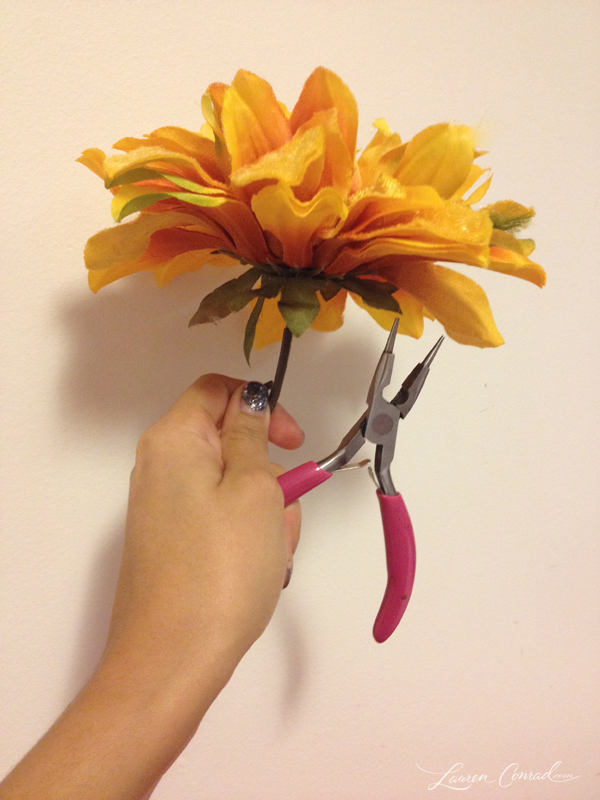 2. Tape flowers on to headband in the way that pleases you best.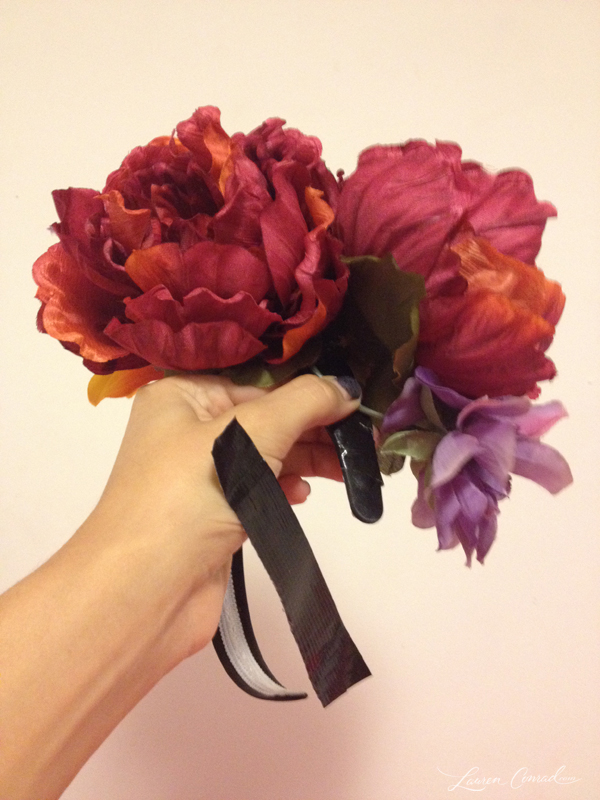 3. And…voila! Your headband is ready.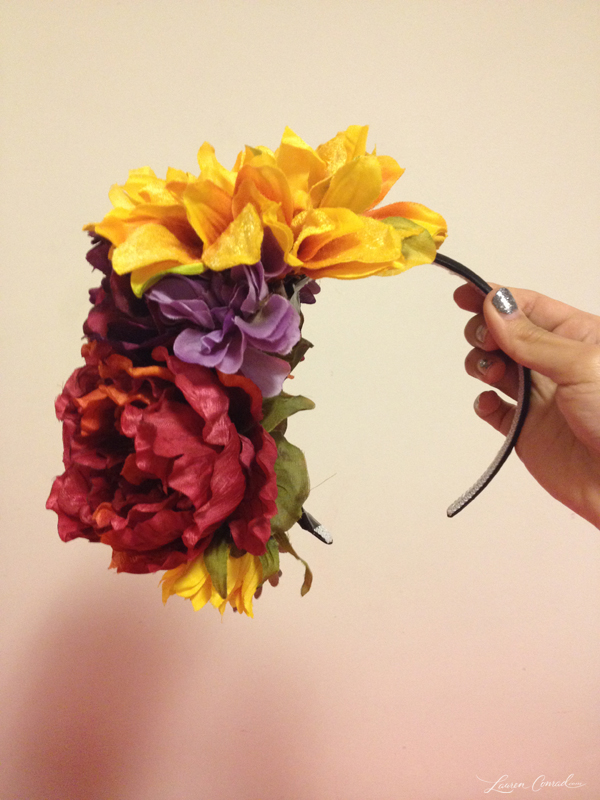 4. Now it's time for the makeup. First, apply makeup primer, then the white cream makeup. It's easiest to do this with your index finger. You may have to apply two layers, but be sure to wait for each layer to dry before adding more makeup. Also, be sure to leave the area around your eyes and the tip of your nose free of makeup.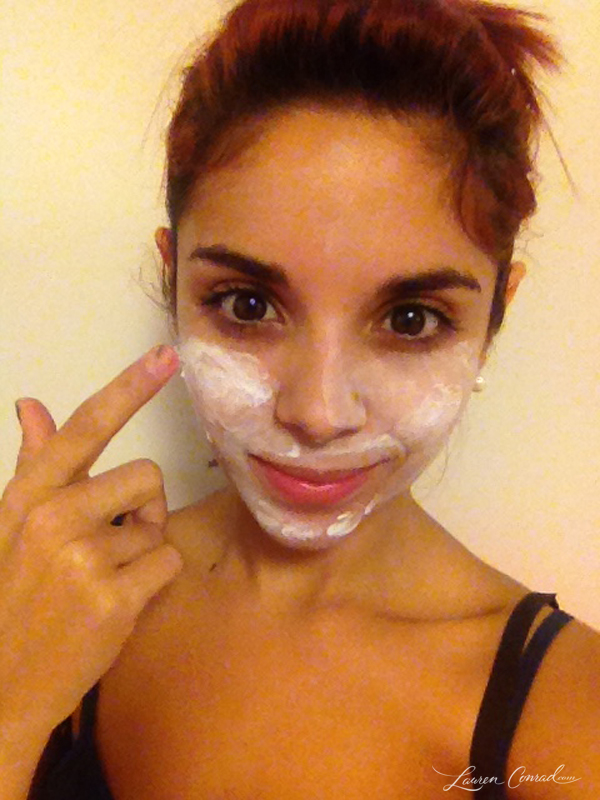 5. Now, apply black eye shadow on your eyelids and the area around your eyes.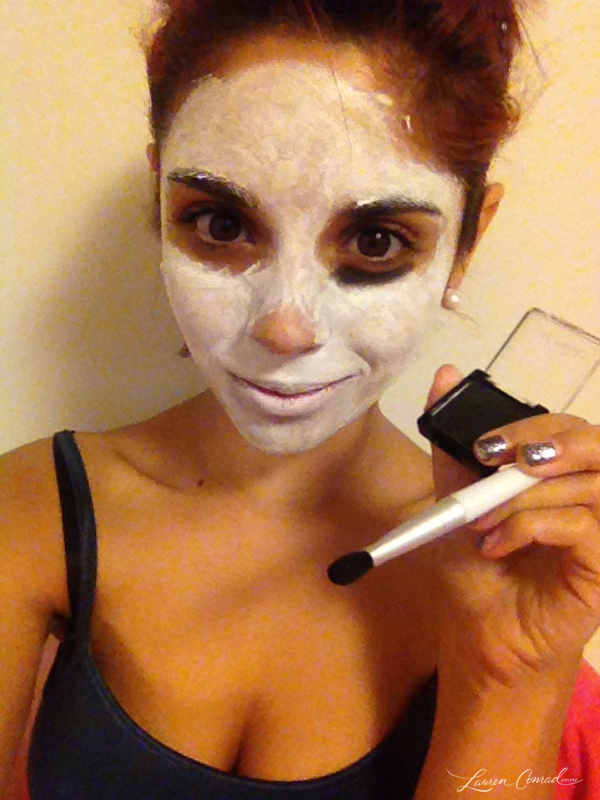 7. Next, add black eyeshadow to the tip of your nose in a triangle shape.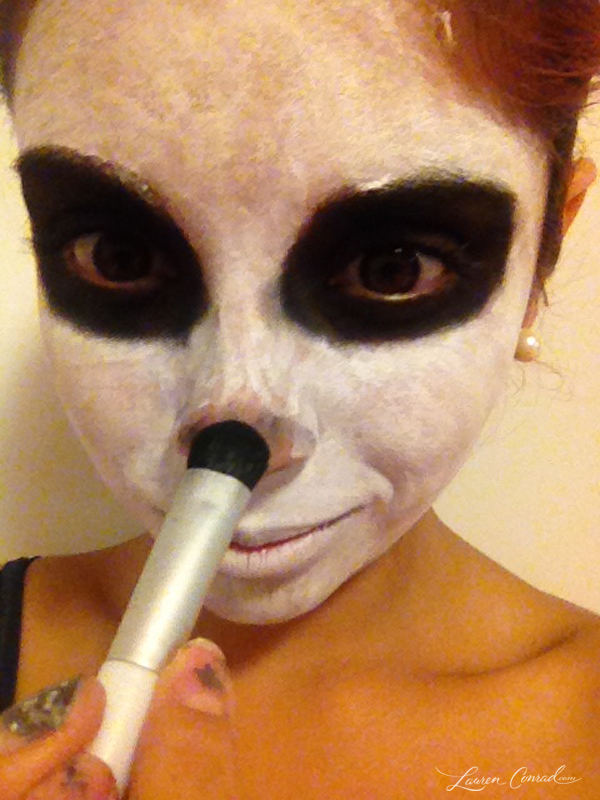 8.  Use your liquid eyeliner to trace around the areas you painted black to give the black shapes a clean, outlined look.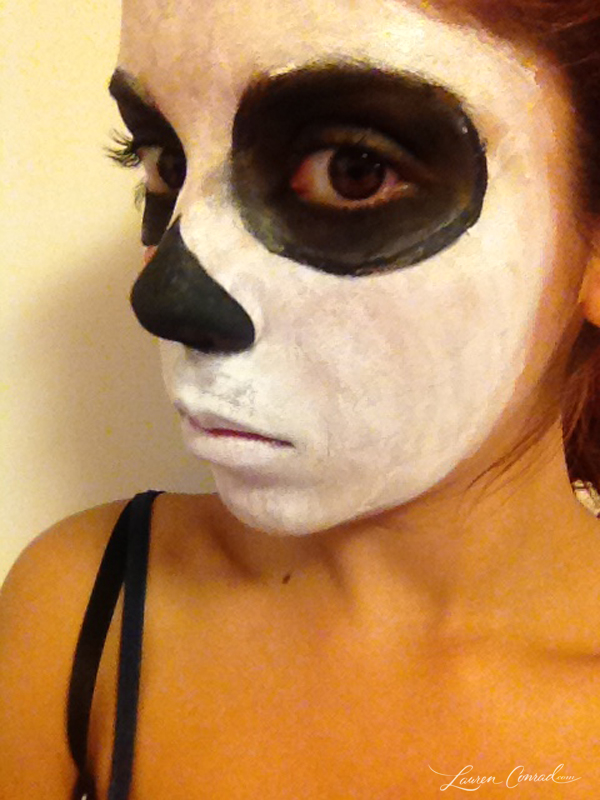 9.  Add flower petals with your lipstick color of choice around the black circles. The easiest way to do this is by using a Q-tip to brush on the lipstick.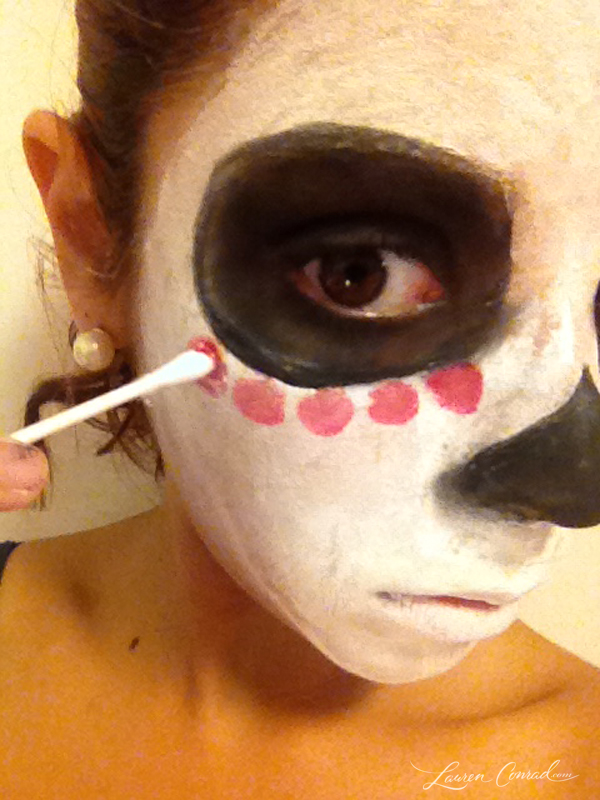 10. With the pencil eyeliner, outline the flower petals.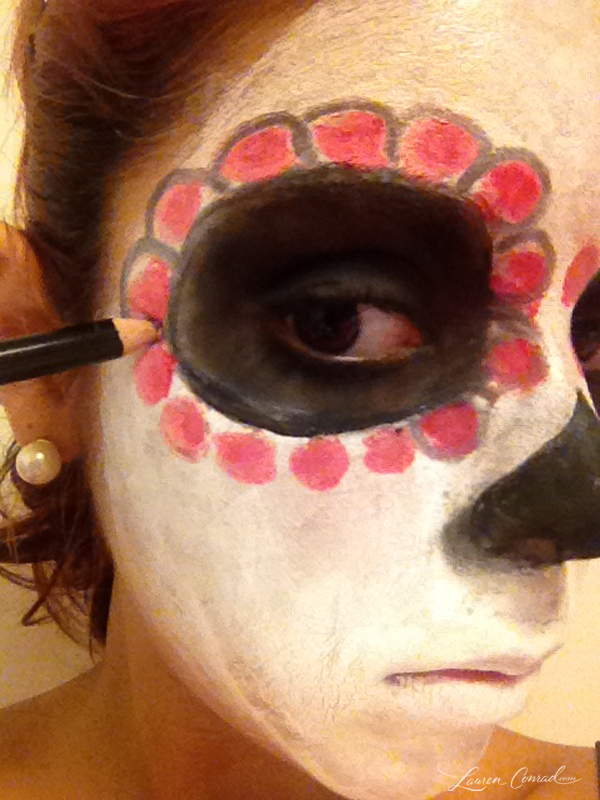 11.  Almost done! First, make sure everything is properly colored, if not, now is the time to go back and fix anything.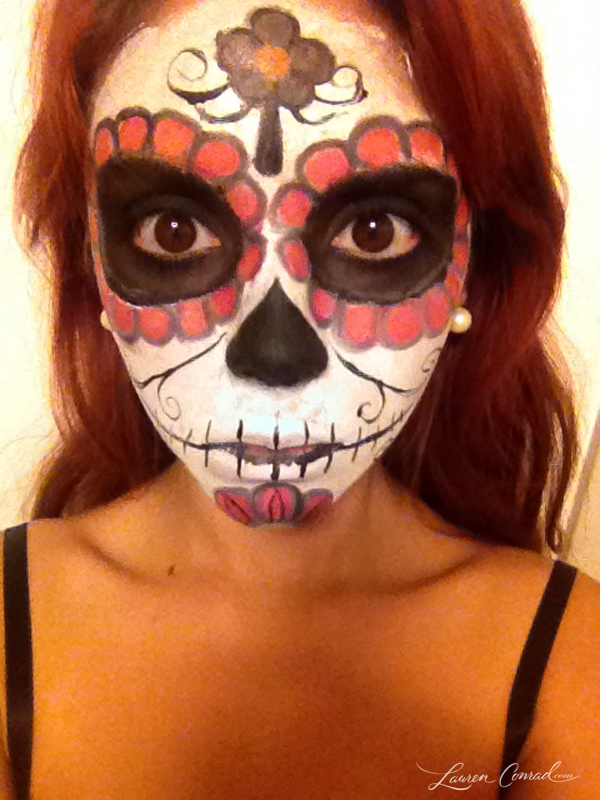 12.  And lastly, with the liquid eyeliner, add swirly details to your face. Try to make this as symmetrical as possible. With the same liner, also draw the mouth lines and any other decorations you want.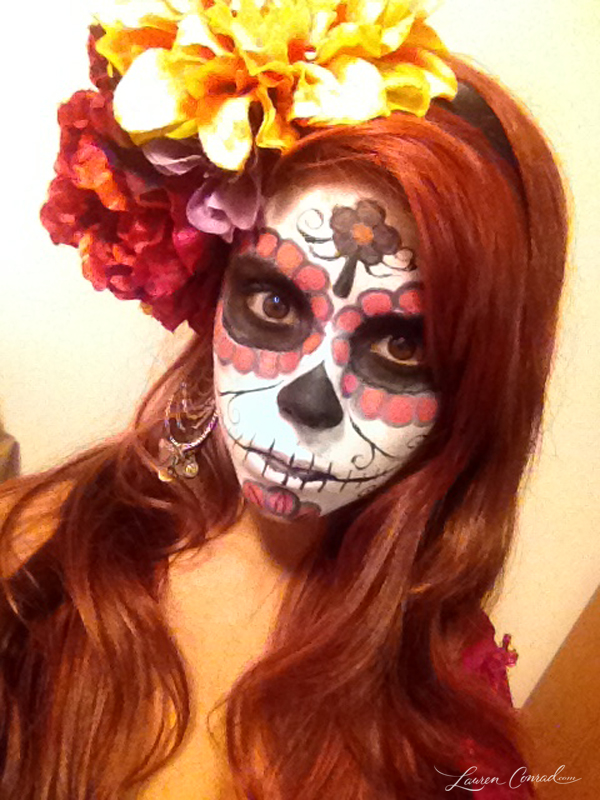 13. Now that your face is ready, it's time to put on your dress, shawl and headband…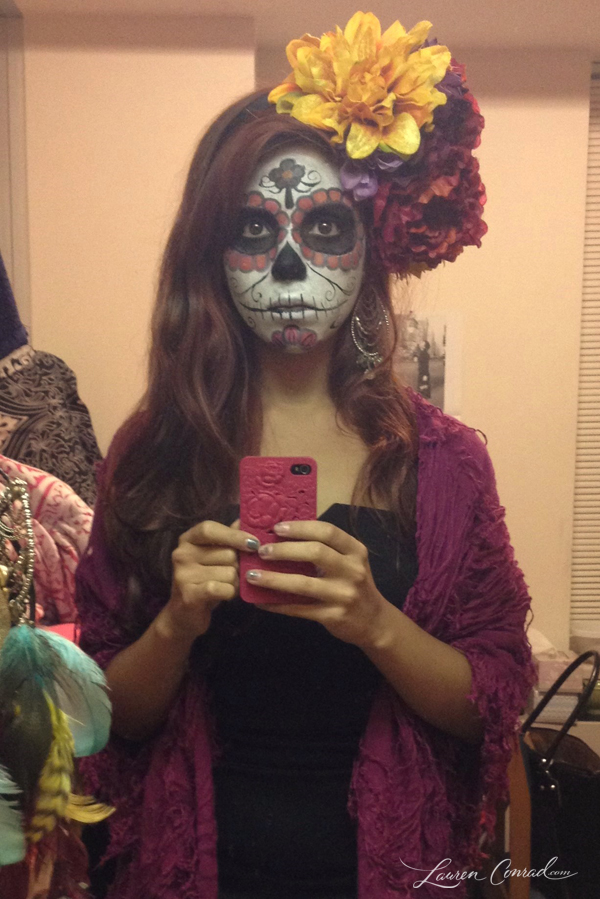 14. You are now a gorgeous sugar skull! You may add large earrings to get the full effect.
Best,
Stephanie Gutierrez
Will you give this sugar skull makeup look a try?
Join us in congratulating Stephanie on her creative costume in the comments below!