Congratulations to the third and final winner of my annual Halloween DIY Costume Contest, Erin Archer! My team showed me Erin's ethereal DIY angel wings and I knew they had to be featured here on the site. The way Erin created these wings is quite creative—and pretty easy too. Check out her angelic DIY below and let me know what you think!
Also, even though I have picked my three contest winners, I will still be featuring some of my favorite submissions on the website next week. Keep sending your DIY costumes to [email protected] and you might see your photos on the website!
XO Lauren
Easy DIY Angel Wings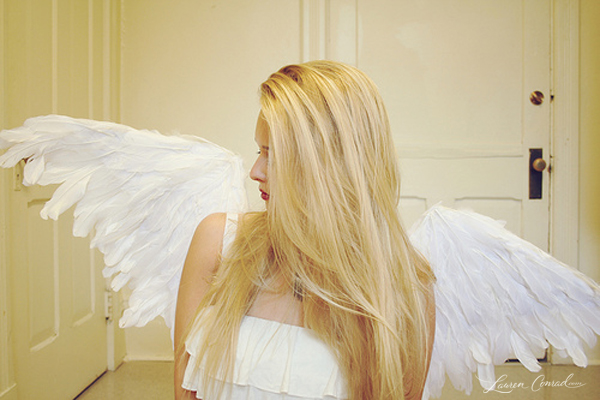 Hey everyone! Every year I think extensively about the Halloween costume I want to make. This year I was an angel and I made the wings from scratch. I'm pretty happy with how they turned out! Here's how I did it…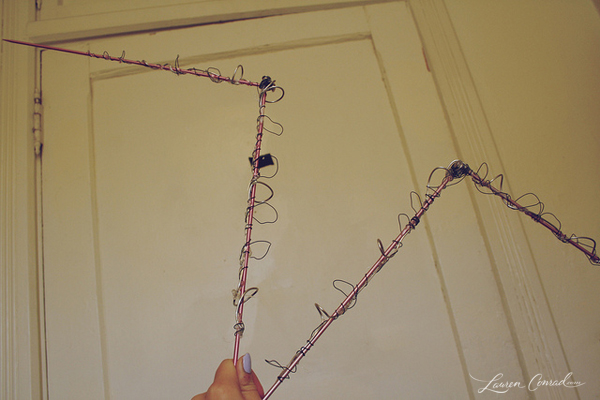 1. I started out with some thrift store knitting needles that I covered in wire and hot glue for the "frame".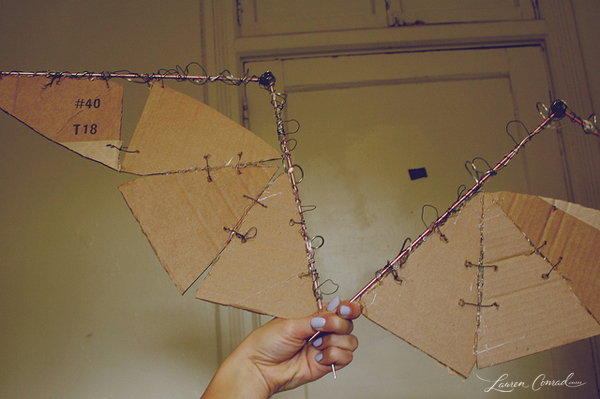 2. Then I cut pieces of cardboard and used pieces of wire like twist-ties to sew them together. After that, I took a long sleeved T-shirt, cut off the sleeves, and then eased them over the frames. Then I glued on feathers like crazy…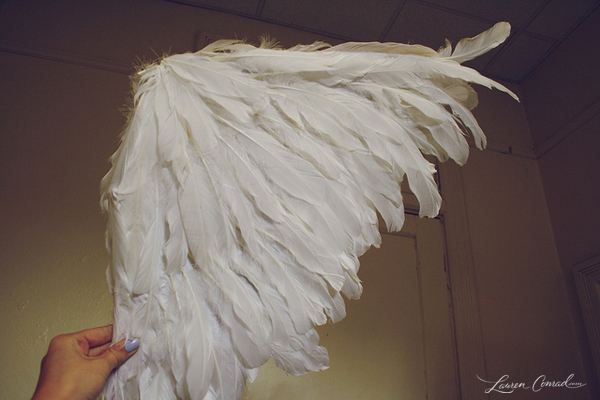 3. To make them wearable, I sewed elastic sort of like backpack straps!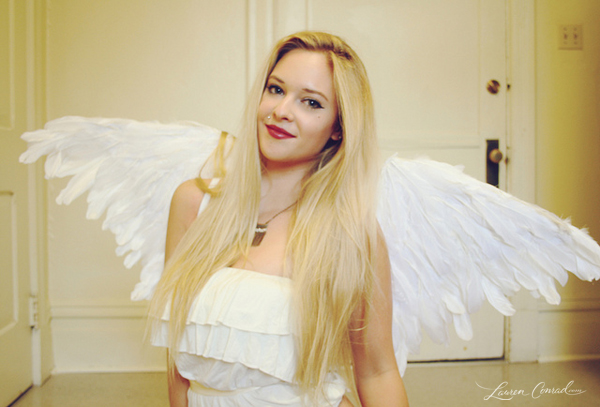 That's all! Happy Halloween!
To take a peek at Erin's craft blog, click here!
Are you going to give these DIY angel wings a try?
And what's the best DIY costume you've ever created?
Congrats to all my DIY Halloween Costume Contest winners! To see the first and second place winners, click the links below:
Halloween DIY: Patchwork Owl Costume
Halloween DIY: Pan Am Air Stewardess