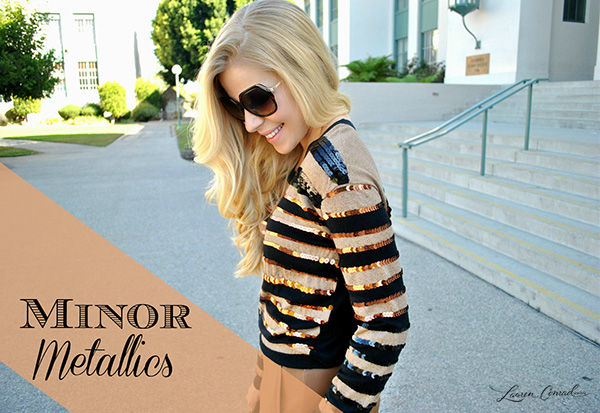 Hey ladies! It's Anna again from Fash Boulevard. I've always been drawn to garments that have a little extra shine, and waiting until New Years to embrace a serious metallic moment almost seems cruel. Thankfully, the Fall 2013 runways were glittered with everything from iridescent pieces to metallic brocade prints.
When it comes to styling, I love the challenge of keeping a metallic look from appearing too flashy or over-the-top. The line between elegant chic and futuristic freak can be super thin when wearing glitzy metallic garments. Sticking with traditional everyday pieces, such as shorts or a pencil skirt, is a great way to take your fall wardrobe up a notch. Even just a hint of sheen, like a mani in shades of gold, makes for an exceptional addition and can leave a lasting impression.
Take a peek below to see some of the ways I am styling my favorite metallic pieces this fall…
Metallic Bottoms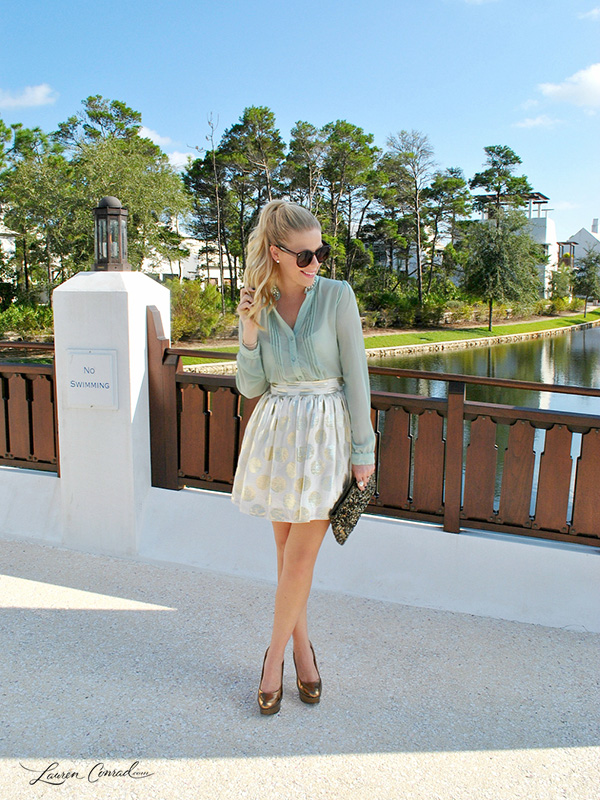 blouse – Bar III, skirt – Love Label, heels – ShoeMint, clutch – Zara
A gleaming statement skirt shines best when married with a simple tee or basic top. I prefer skirts or shorts with metallic accents, which provide a subtler nod to the trend while staying equally noteworthy.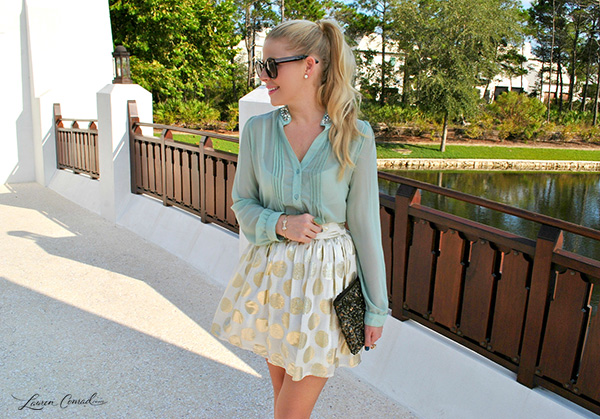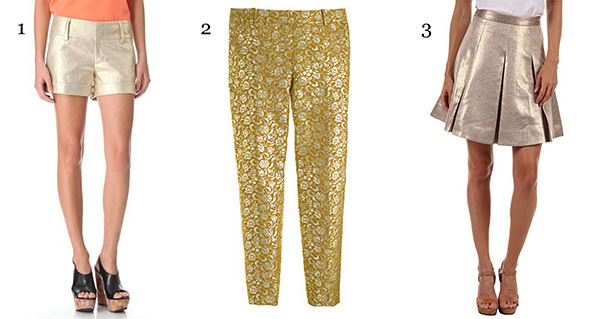 Metallic Accessories
Any time I can incorporate a trend into accessories, I instantly become a million times more addicted to said trend. Plus, styling is almost a no brainer with this one. Not only does a gold handbag and pointed pumps go with just about anything, but who doesn't have a few silver and gold accessories laying around?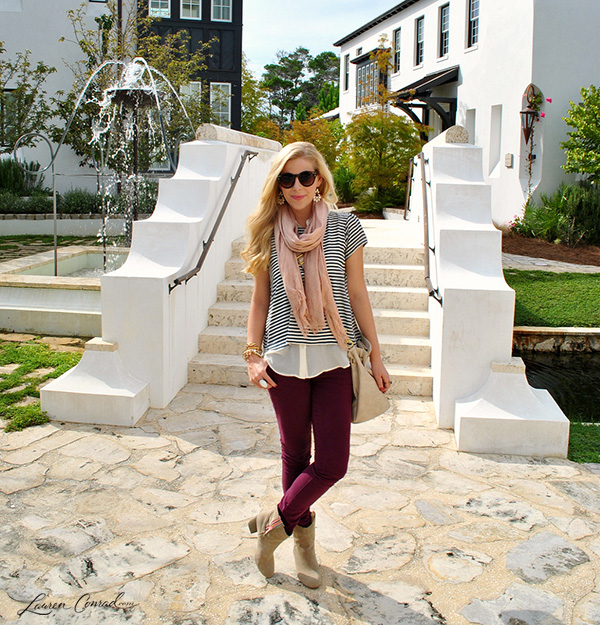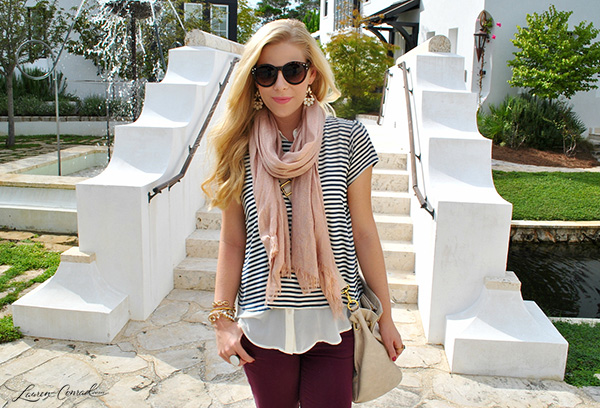 Metallic Outerwear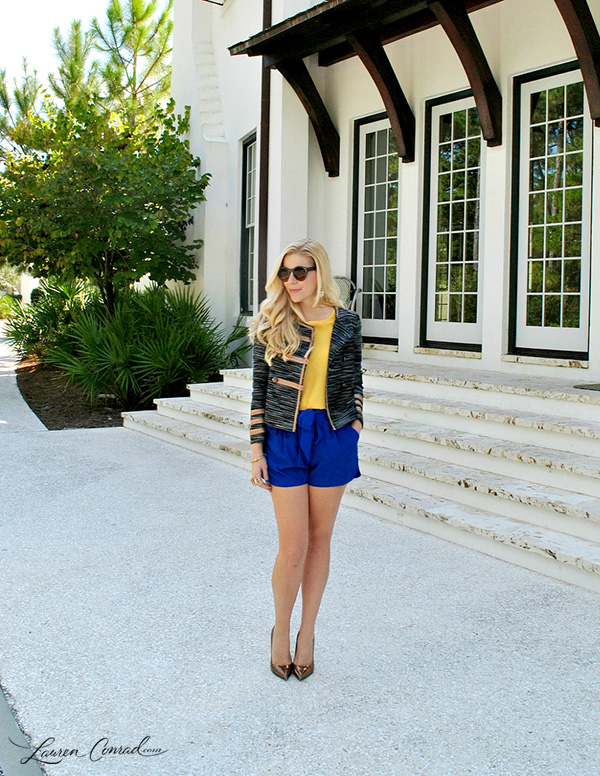 We spend the majority of winter bundled up in jackets and blazers, which makes outerwear an essential style piece. Instantly take your look to next-level-chic by replacing your neutral outerwear with an eye-catching metallic jacket. The extra layer of fab will give your outfit the perfect shimmering finish.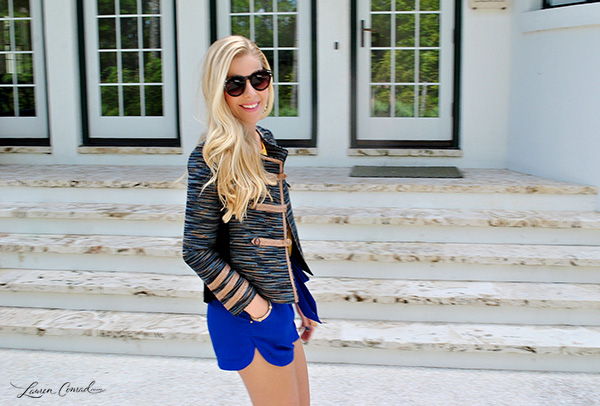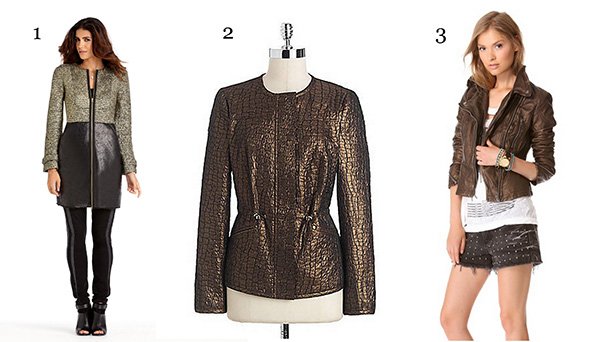 Will you be infusing a little metallic bling into your fall wardrobe? Let us know how in the comments below!
xoxo
Anna
Fash Boulevard
P.S. For more metallic moments be sure to check out one of my favorite looks from last fall here!