If you read Lauren's October Style Ideas, you might remember an adorable outfit photo that involved printed pants and a wide brimmed hat. Well, today we're taking that printed pants trend to a whole new level with one LaurenConrad.com member's silky style. Silk pants have been on-trend for a few seasons now, and they're the perfect way to add some flair to your fall ensembles. For further demonstration, simply take a peek below…
Congrats to Tay, our newest Chic of the Week!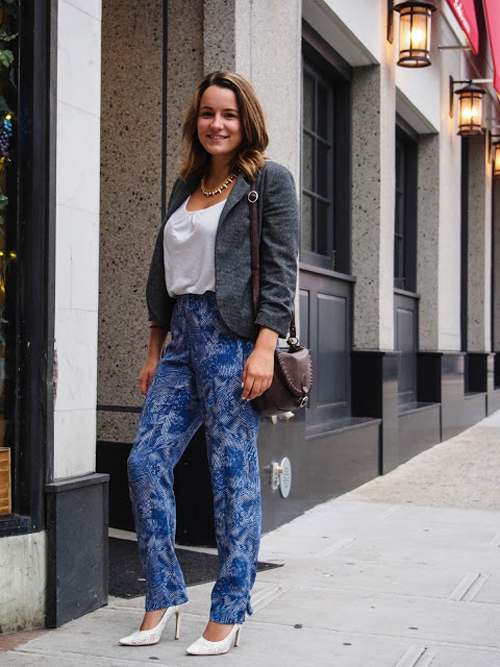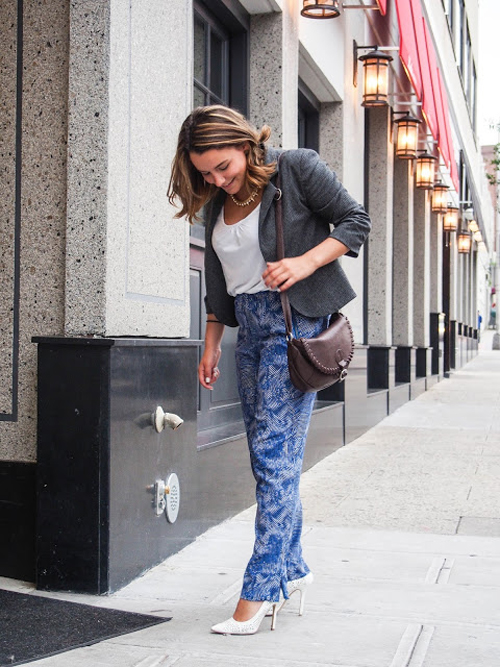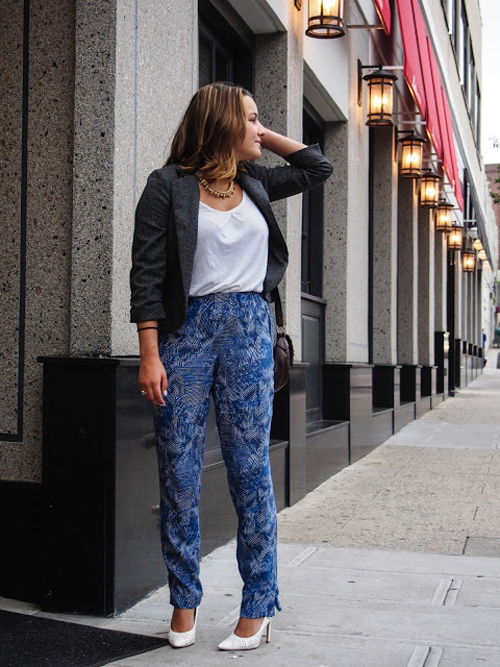 Tay paired her cool printed silk pants with a gray structured blazer, a white top, and white pointed-toe pumps. Add a leather satchel and you're good to go!
Take a moment to wish our newest Chic congratulations in the comments below! And take a peek at her personal blog by clicking here: http://www.whiskey-ginger.com/
Does your fall outfit have what it takes to be featured here on LaurenConrad.com?
xx
Allison
Team LC
Shop This Story…
Photo: Tay