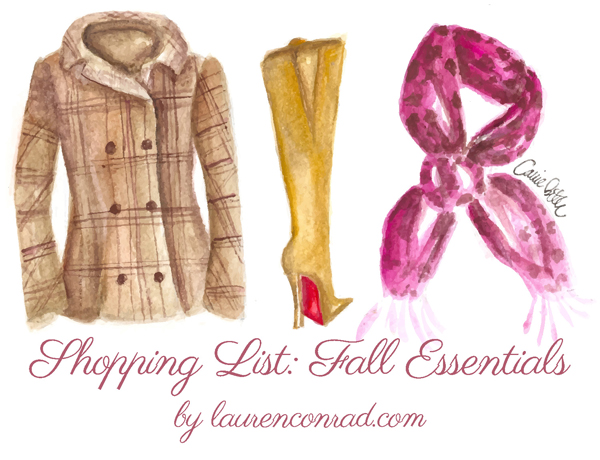 I love shopping for the fall season because everything feels so cozy. Boots, sweaters, and coats go so well with the chillier temperatures and the beginning of the holiday season. Every time I've gone shopping lately, I've noticed that my eye is veering away from the summery sale racks and focusing in on the essentials I need for autumn. To help you make this style transition, I decided to put together a list of the top 10 wardrobe staples you should add to your closet in the next few months. Each one of these styles is classic and if you're like me, you will find yourself wearing them to no end. 
Without further ado, here are the 10 essentials on my fall shopping list…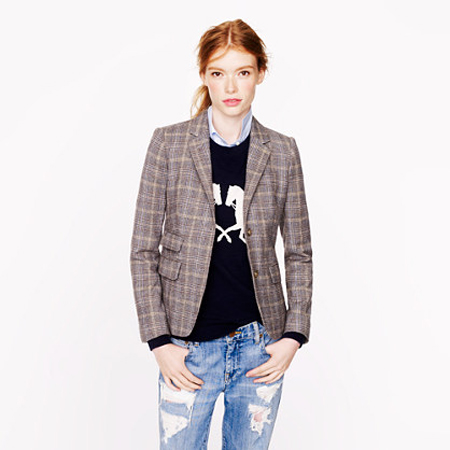 1. Classic Blazer 
I already own blazers in navy and black that I love, so this fall I'm looking to buy one in a preppy gray plaid print like the style above by J.Crew.
Shop: J.Crew Schoolboy Blazer in English Tweet, $238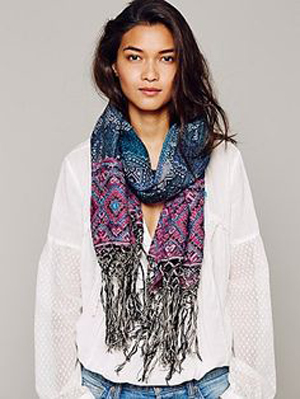 2. Lightweight Scarf
Living in California means I don't have to take out my heavy knitted scarves just yet. In the meantime, a lighter-weight printed scarf is the perfect accessory for fall layering.
Shop: Free People Embroidered Artisan Fringe Scarf, $68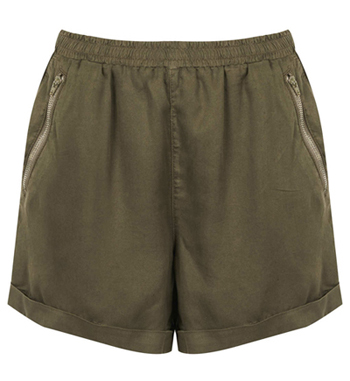 3. Olive Shorts
I've been trying to wear as much emerald lately, since it is the color of 2012. But this fall, I also like the idea of throwing little olive green into the mix too. A pair of soft silk shorts in olive are perfect for wearing now and pair with tights and boots later.
Shop: Topshop Khaki Utility Shorts, $64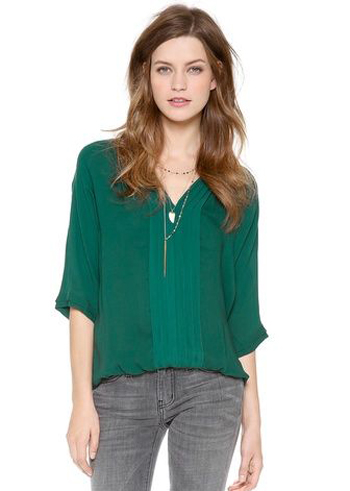 4. Easy, Everyday Blouse
Easy, flowy blouses go with just about everything I own and I never tire of wearing them. I plan on buying a fresh new blouse this fall to layer under coats, jackets, and vests.
Shop: Joie Marru Top, $208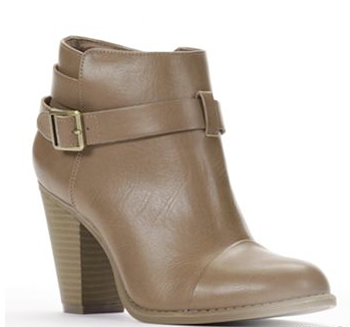 5. Fall Booties
This pair of fall booties from my LC Lauren Conrad collection might be my most practical pair of shoes in my closet. I wear them in summer and winter alike, and they go perfectly with just about everything else on this list!
Shop: LC Lauren Conrad Ankle Boots, $53.99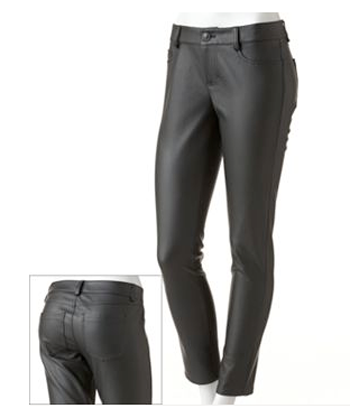 6. Leather Pants
This is one of my favorite style staples that I start to wear the minute temps cool down. I love this affordable faux leather pair from my LC Lauren Conrad Kohl's line.
Shop: LC Lauren Conrad Skinny Faux-Leather Pants, $16.20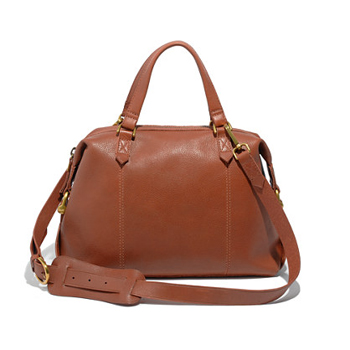 7. Fall Purse
I love investing in a new bag when the seasons change. It's a great way to switch up your accessory color palette and make old outfits feel new again. A classic, ladylike style is what I have my eye on for fall.
Shop: Madewell Kensington Satchel, $198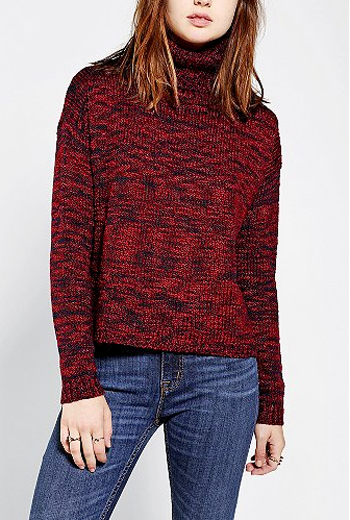 8. Chunky Sweater
There's nothing better than bundling up in a chunky sweater when it begins to feel like autumn. I love this red slouchy style, especially since it's a turtleneck, one of my favorite styles for fall.
Shop: Lucca Couture Marled Slouchy Turtleneck Sweater, $69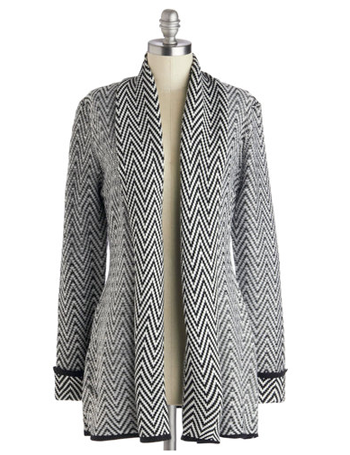 9. Oversized Slouchy Cardigan
This chevron cardigan is easy to throw on with either a fall dress or a top and jeans. You can even wear it over casual loungewear and still look put-together if you need to run an errand in a pinch.
Shop: Modcloth Motion Picture Marathon Cardigan, $52.99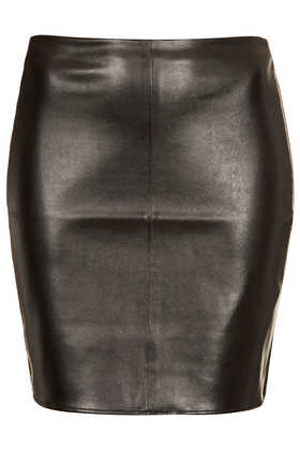 10. Leather Skirt
While there may be two leather items on my list, it is a very on-trend fabric this season. I love the look of pairing a chunky sweater with a leather skirt and heeled booties for fall. Plus, it's a perfect addition to your work wardrobe.
Shop: Topshop Knitted Leather-Look Skirt, $84
What fall essentials will you add to your wardrobe?
Leave your own list below!
XO Lauren