September is upon us, which can only mean one thing: It's time to start pulling out your fashionable ensembles and getting in gear for the most stylish month of the year. September can be a tricky month to dress for because the weather is still warm, yet a new season is on the horizon. Lucky for you, I'm going to help eliminate some of the transitional style challenges you might be facing this month with today's 10 tips.

Without further ado, here are 10 on-trend style ideas to try this month…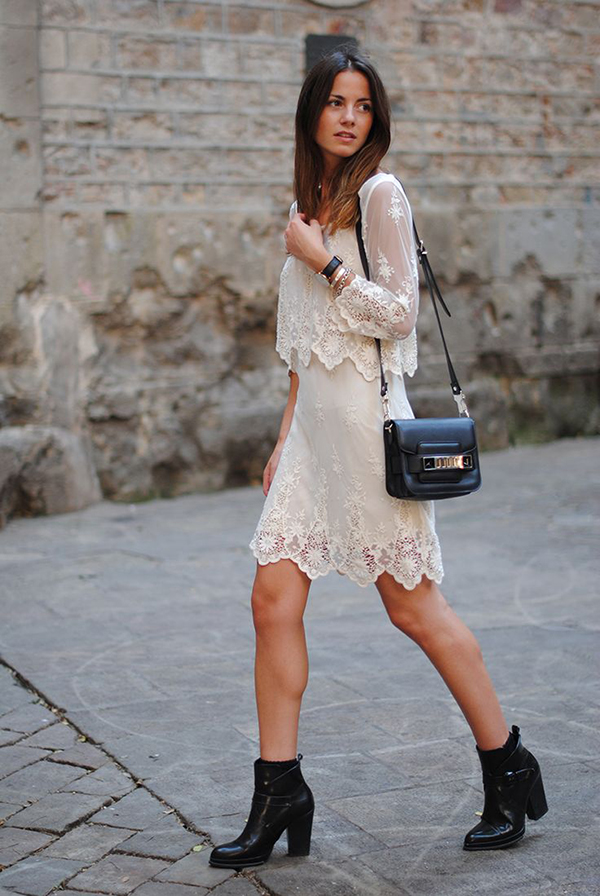 1. Transitional your whites.
By now I'm sure you know where I stand on wearing white after Labor Day: Go for it! Just make sure you add the right accessories that will make it look like transitional white, not mid-summer white. Think chunky black boots, a black handbag, or even a floppy fall hat.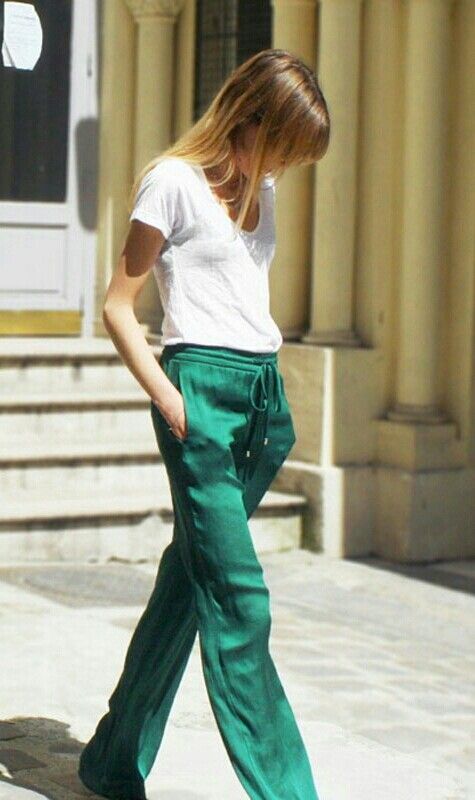 2. Welcome to the emerald city.
We all know that emerald is the Pantone color of the year. But I don't think I'm alone when I say I haven't been taking advantage of this gorgeous on-trend hue as much as I should have this year. Fall and winter are your opportunities to style your emerald pieces before an entirely new color prediction is made. Opt for a pair of emerald silky pants (like the ones above), a bright green blazer, or even a pop of green in a purse or shoes.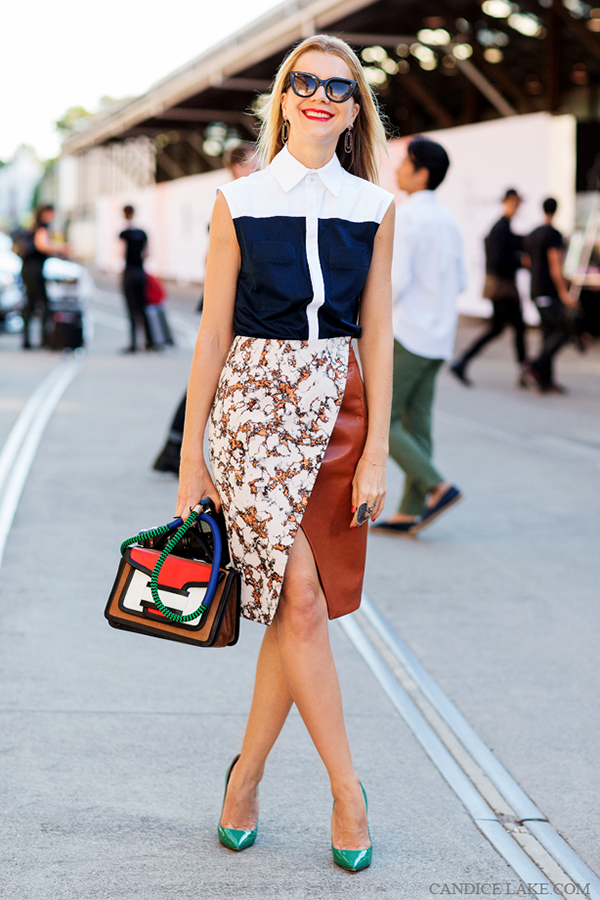 3. Block it out.
According to Harper's Bazaar, color blocking and layering is going to be big this fall. Especially neutral colors, like black, white, camel and navy, styled geographically. Look to designers like 3.1 Philip Lim, Rag & Bone and The Row for inspiration. Or, take a note from the street style look above.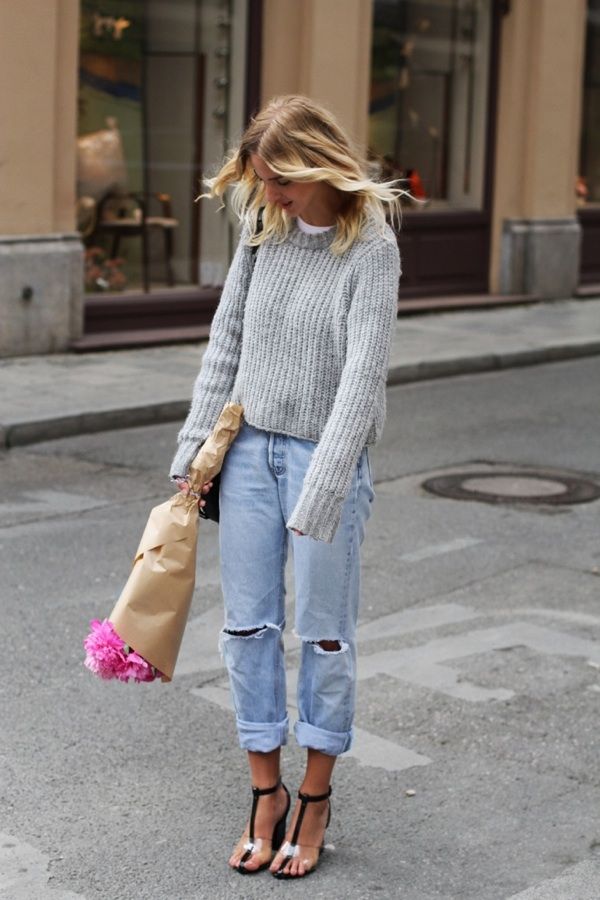 4. Wear all 50 shades of gray.
Gray is a fabulous transitional color because it isn't as bright as your summer whites, but it's not quite as wintery as your blackest blacks. Allow yourself to have a few gray moments this month, whether that means cozying up in a gray sweater and distressed denim, or rocking a monochromatic look.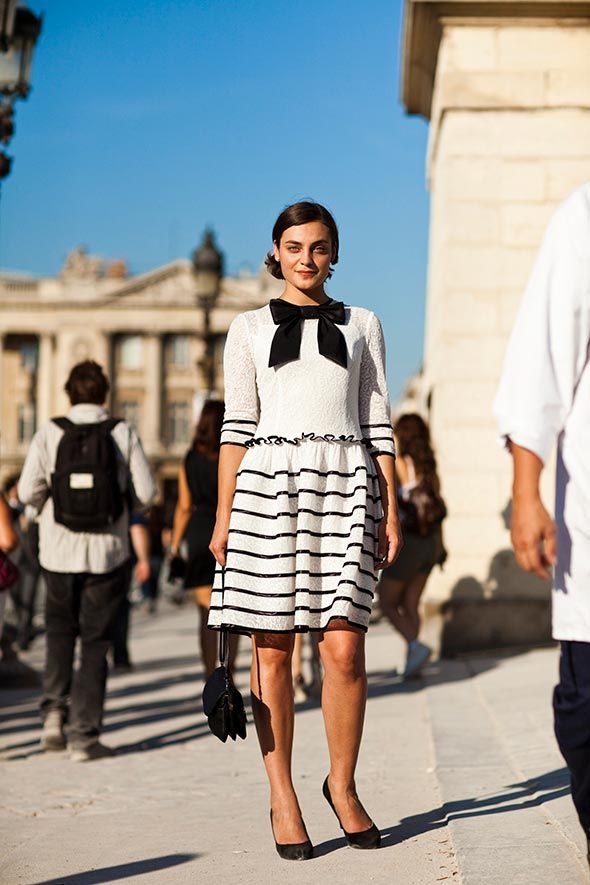 5. Try the tuxedo look.
Tuxedo-inspired fashion is also something to look out for this fall. I love a traditional tuxedo style blazer, and sporting a bow-tie look like the one above is right on-trend as well. It's girly, feminine, and the perfect way to incorporate a touch of menswear into your ensemble.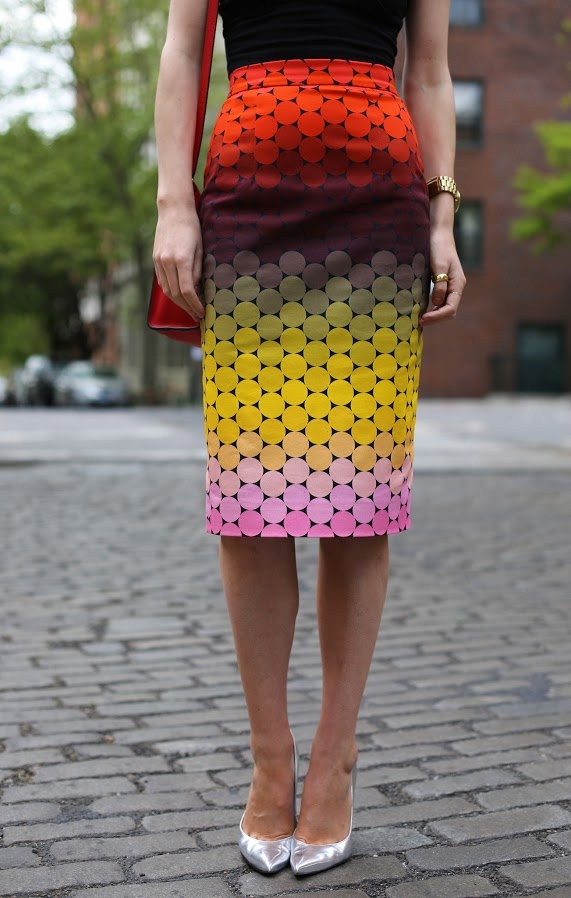 6. Get graphic.
An easy way to look stylish this season? Pull out your geometric printed pieces. Harper's Bazaar says that distinctive, repetitive, Warhol-ian screen prints that are graphic and striking are all the rage. I adore the gradient skirt above, especially since the pop of pink at the bottom is a colorful surprise.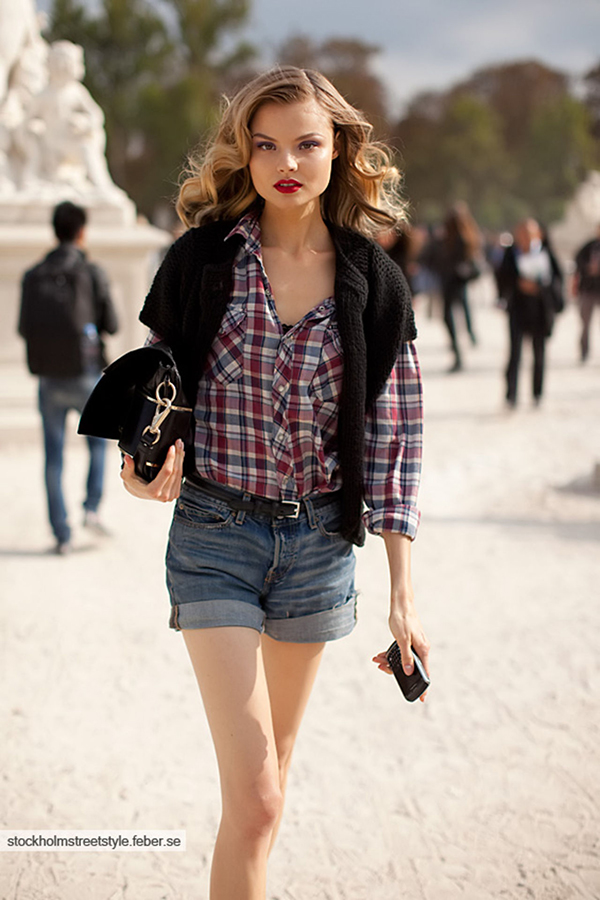 7. Mad about plaid.
Plaid is always a popular fall trend, but we still have months ahead of us to sport this pattern, so don't burn out yet. Transition into plaid by pairing a button-down with your favorite jean shorts, a belt, and a cozy sweater.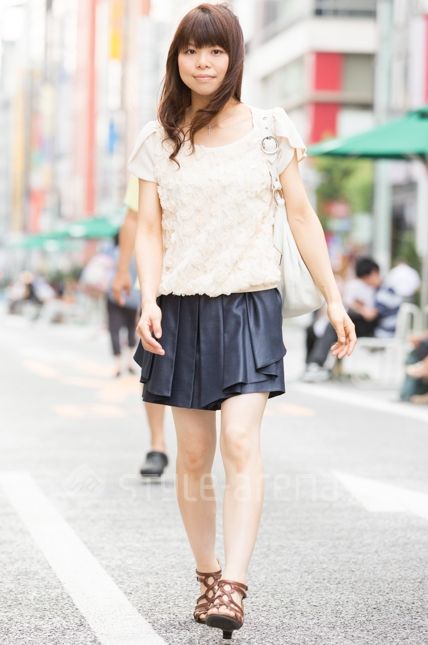 8. Lay on the leather.
Leather is one trend that never seems to go out of style. September is still one of the warmer fall months, so keep your leather jackets and coats in your closet and opt for a more transitional look. I love how well the leather skirt pairs with a feminine frilly top in the photo above.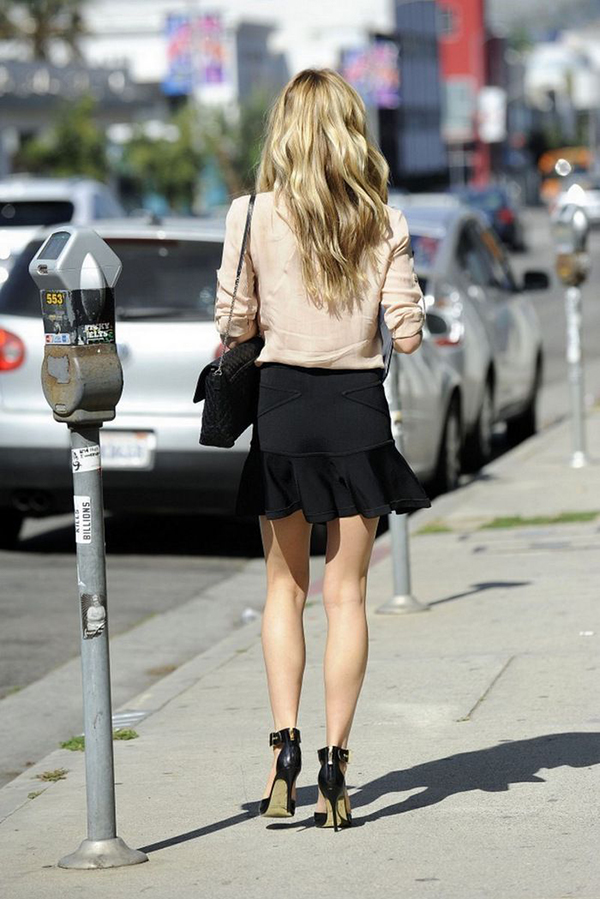 9. Get swingy.
If you read my Store or Style edit for August, you might remember me saying that swingy skirts are at the top of my list right now. I love the flirty silhouette of a swingy skirt, and I promise you will get your money's worth if you invest in a classic black one.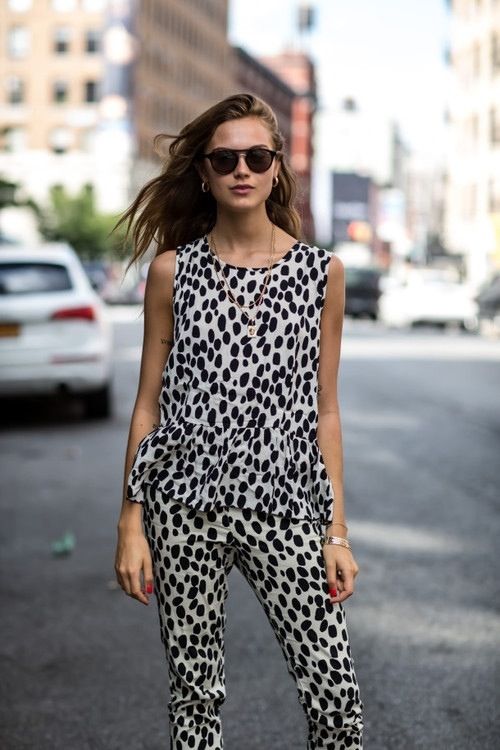 10. Black, white and spotted all over.
Black and white is still on my fashion radar in a big way. I love the all-over polka dot ensemble above, but you can wear these contrasting colors in stripes, patterns, or even simple separates.
Which of these September style ideas will you try first?
Let me know in the comments below.
XO Lauren
Shop This Story…