I'm still so excited about the launch of my new XO(eco) collection for BlueAvocado. As I've told you before, this is my second collection with BlueAvocado, and I really love the way these new products turned out. I was really pleased with the three new patterns I debuted with this collection as well. They are green nautical, ivory roses, and a cute red microdot.
Today I wanted to give you a little glimpse at 10 of my favorite products from the collection. Most are kitchen accessories that you can use for storing, packing, and traveling with food. But there are also a few beauty travel accessories in this roundup as well. Every piece below is made from post-consumer recycled bottle fabric from Repreve, and with each purchase, I donate a portion of the profit to ocean and research conservation.
Here are 10 products from my new collection that I think you will all love: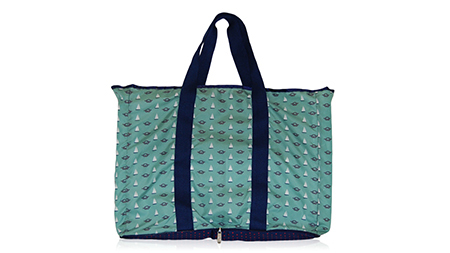 1. Shopper: This is the classic shopper you all loved from my last collection, but in all new cute patterns. It's so practical, and it folds up into the size of a small wallet when you're not using it.
2. Beauty Kit: This popular favorite is a 3-piece travel and beauty kit that every makeup product junkie will love. It has three different areas for organizing your products, and it's a great size for your carry-on.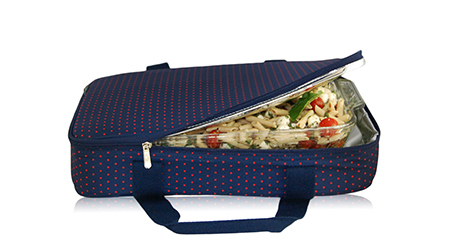 7. Casserole Carrier: This is one of my new products that I am so excited about. This casserole carrier is a stylish, eco-friendly and practical way to transport your casseroles to dinner parties or events. And the insulation will keep your food hot or cold for up to six hours.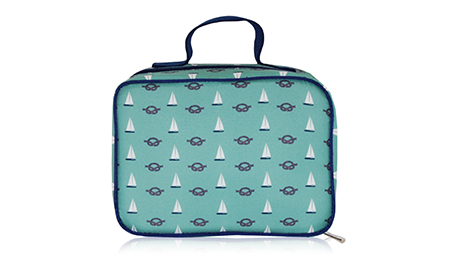 4. Lunch Case: This adorable lunch case has got to be the most stylish way to haul your food to work or school. Plus, it's insulated and there is a mesh pocket inside for storing your utensils. Lunchtime just got chic!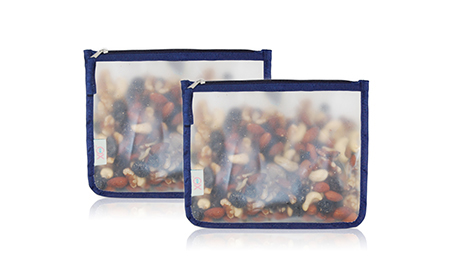 5. Zip Lunch Snack Packs: Speaking of lunch, these snack packs are the perfect addition to go along with your lunch case. They are much more eco-friendly than disposable plastic bags, and they are machine washable so you can reuse them to your heart's content.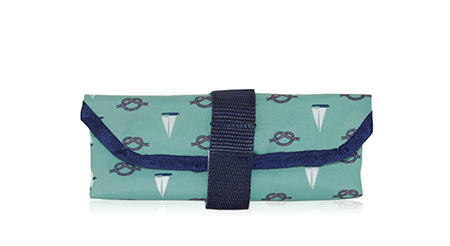 6. Sandwich Wrap: This product is a new addition to my collection. Fold up your wraps or sandwiches in this eco-friendly carrier for an easy way to take them to and from the office or school. When you're ready to eat, just unroll the sandwich wrap and it becomes a placemat.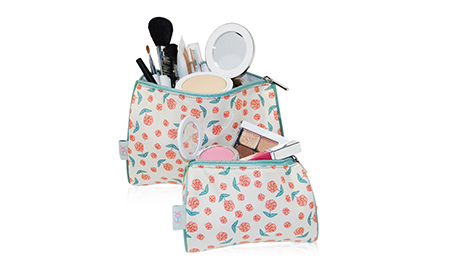 7. Zippered Pouch Kit: Calling all beauty gurus: these makeup pouches are great for traveling with cosmetics. They are compact, but they will hold everything you need. Plus, they wipe clean in case you spill a bit of blush or bronzer.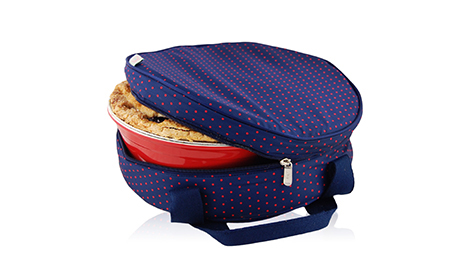 8. Pie Carrier: This is another one of my new products that I'm very excited about. I love baking pies, especially during the holidays, so I wanted to make an eco chic product for carrying them. It holds a standard 9" pie, and it is guaranteed to impress.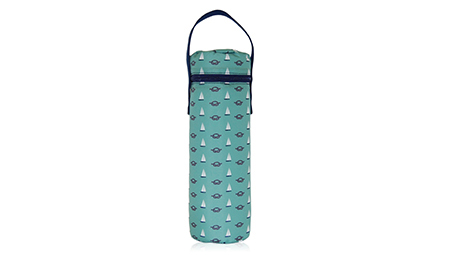 9. Wine Tote: This wine carrier makes it easy to haul around your favorite bottles of red, white, rosé or bubbly. If you want your bottle to stay chilled, don't worry: it's insulated, so bottles will stay cold for up to six hours.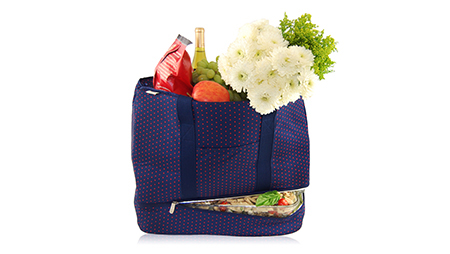 10. Party Tote: This tote is exactly how it sounds…a party in a bag! Fill it with all the necessities you need for a party on-the-go, whether that may be a picnic, a beach barbeque, or a movie night at a friend's house.
I hope you liked learning a bit about my new collection. Head on over to BlueAvocado to shop the rest of my collection using the code tuesday10 for a 10% discount valid through September 15th!
Which XO(eco) product from my new collection is your favorite?
XO Lauren