I usually turn to the likes of Pinterest when I'm looking for major manicure inspiration. I love discovering detailed designs that I would never be able to do myself, as well as simple-yet-sweet manis. However, even though I am a self-proclaimed Pinterest addict, one of my very favorite places to find nail inspo is right here on LaurenConrad.com. Today's Chic of the Week uploaded her galaxy manicure to our LC.com gallery, and it definitely caught my eye!
Congrats to Carrie, our talented new Chic of the Week!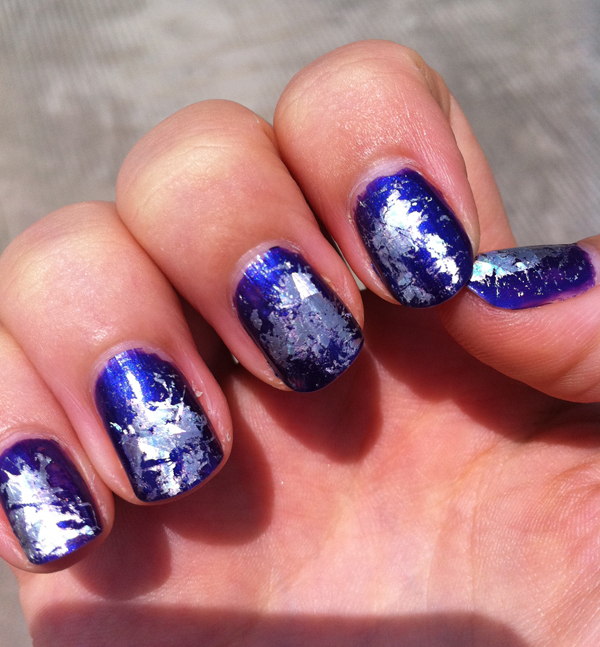 Carrie titled this manicure "galaxy nails," and rightfully so. The sparkly dark blue polish is layered with silver polish, giving it a foiled effect. This manicure is too cool for words… Congrats again, Carrie!
Does your manicure have what it takes to be featured in our next Member Spotlight post?
Take a photo of your DIY manicure and upload it to your LaurenConrad.com profile. Then, leave the link in the comments below and you might see yourself in our next Member Spotlight post! Click here to learn more about how to upload photos to the gallery.
xx
Allison
Team LC