Today is the first Tuesday of August, which means I'll be sharing my favorite style tips and ideas to try this month. I love putting together these posts because it inspires me to pair unexpected pieces of my wardrobe together. I hope it does the same for you! Take a peek at this month's style tips below and be sure to tell me what your favorites are too…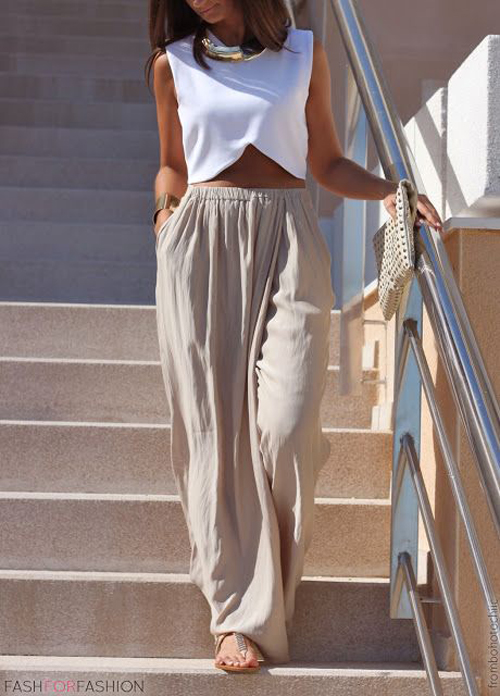 1. Get loose.
While tailored, fitted pants are perfect for fall, relaxed, slouchy pants are perfect for summer. Pick a light, neutral pair like the tan ones above and wear them with a clean, white crop top. Add minimal gold jewelry for a laidback happy hour with friends.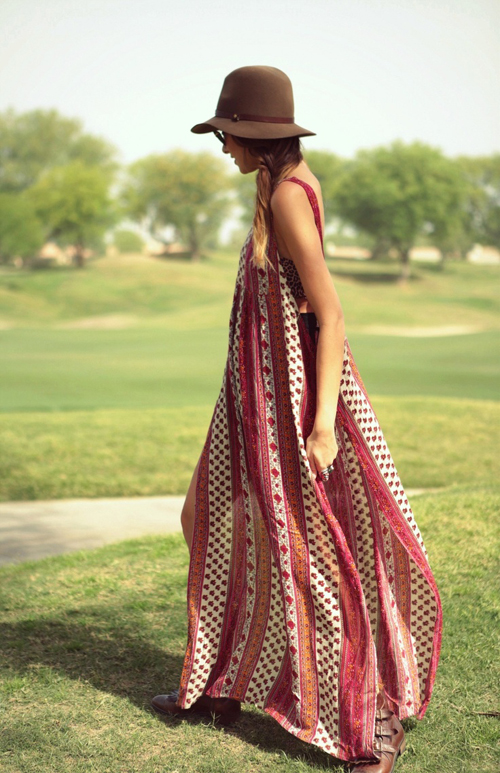 2. Max it out.
If you're like me, you've been living in maxi dresses all summer. But that's no reason to retire the look just yet. Try a bohemian printed style and wear it with a hat. Bonus points if the fabric is so lightweight that it blows in the breeze…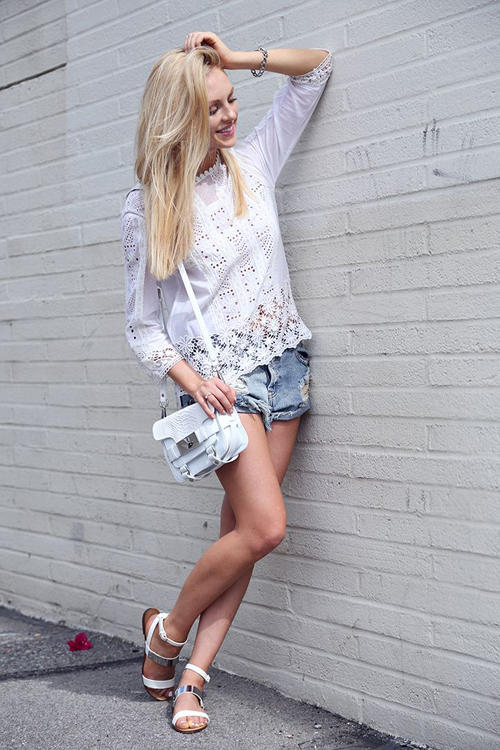 3. Wear white.
Wear as much white as you can, while you still can. I love the look of white crochet tops and dresses in August since temps are at an all-time high. And don't put away your favorite jean cutoffs just yet—now is the time to live in them.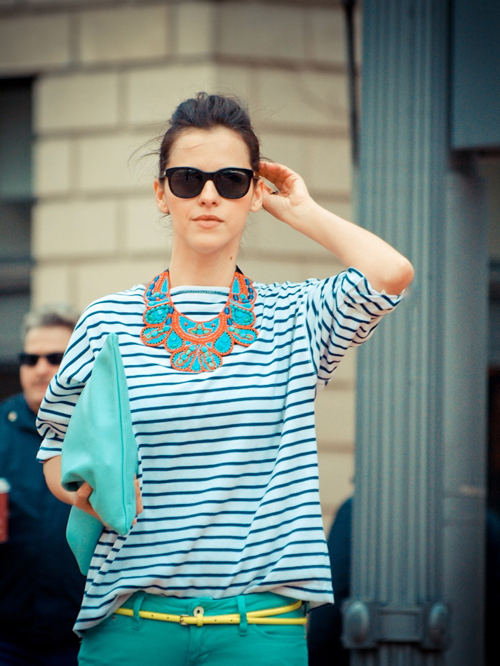 4. Do overdo it.
There's nothing wrong with mixing multiple bold trends, as long as they all go together well. Wear a striped tee with a bright statement necklace and an oversized clutch. Why not?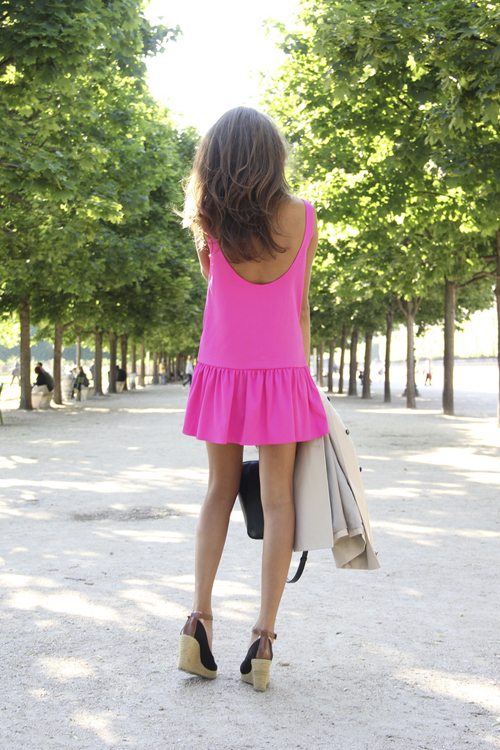 5. Drop it like it's hot.
Drop waist dresses are flirty and romantic, especially in a bright color like this hot pink (shop for it here). Wear yours with wedges and a cute handbag for a look that is elegant yet effortless.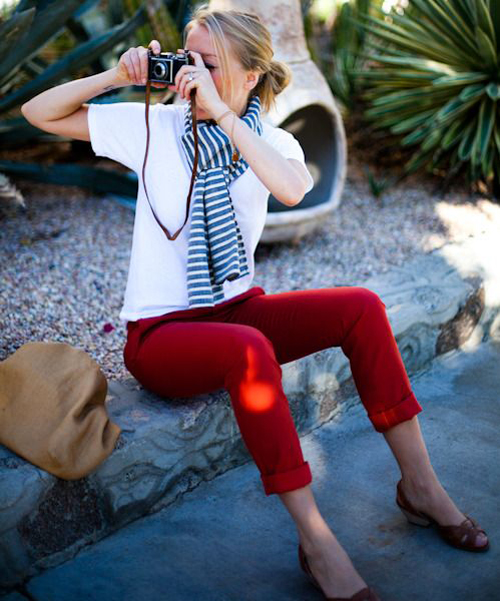 6. Order it Americana style.
If August was a coffee drink, it would be an iced Americano. This month is wedged right between the Fourth of July and Labor Day—two very patriotic holidays. Style your reds, whites and blues together for a patriotic pop of color.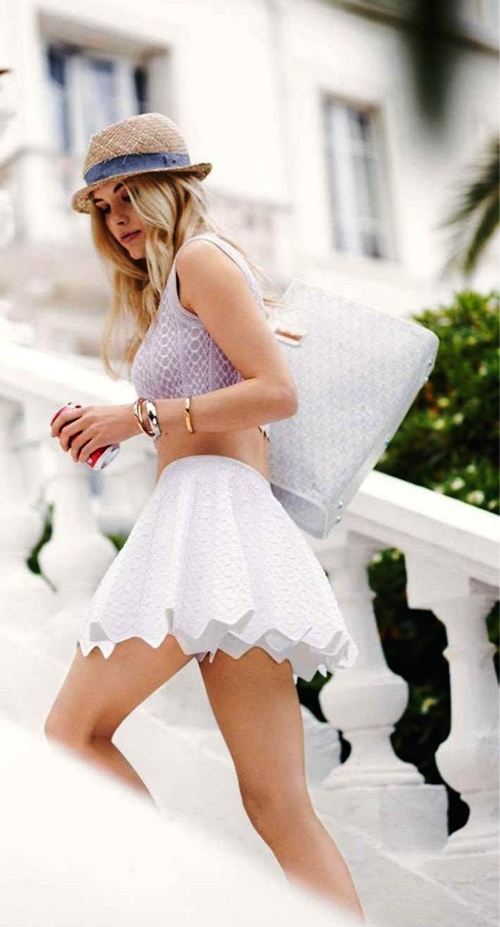 7. Beat the heat.
There's nothing cold about this month, so beat the heat while wearing as little clothing as possible in the classiest way. Pair a flouncy ruffled skirt with an on-trend crop top and a straw hat.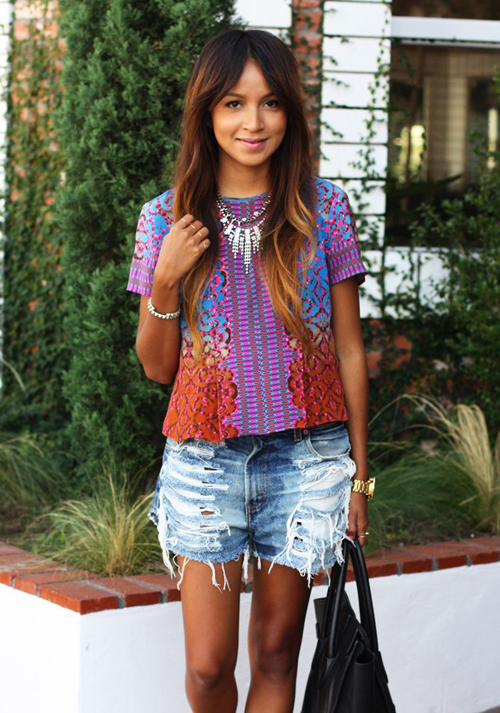 8. Dress it up.
Distressed denim shorts can be dressed up with a patterned shirt and a sparkly, jeweled necklace. This look can be casual enough for weekend errands or stylish enough for a dinner date with girlfriends.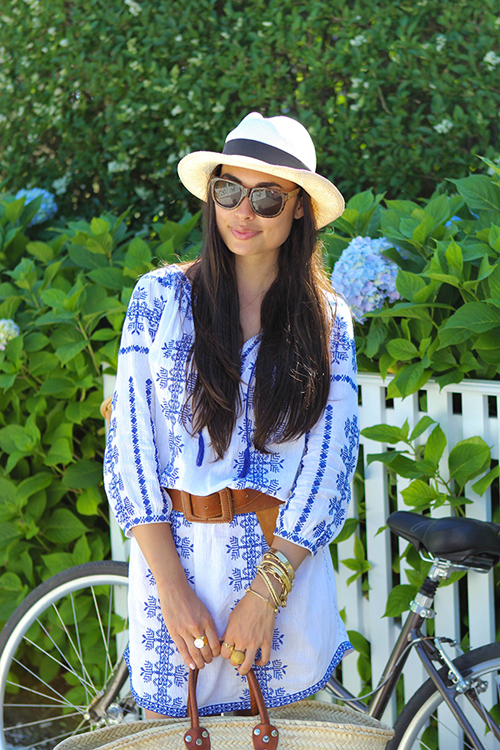 9. Cue the cover-ups.
Turn your bathing suit cover up a dress by belting it and styling it with a beachy tote and a panama hat. We adore this Mediterranean-inspired blue and white cover-up on the blogger behind With Love from Kat.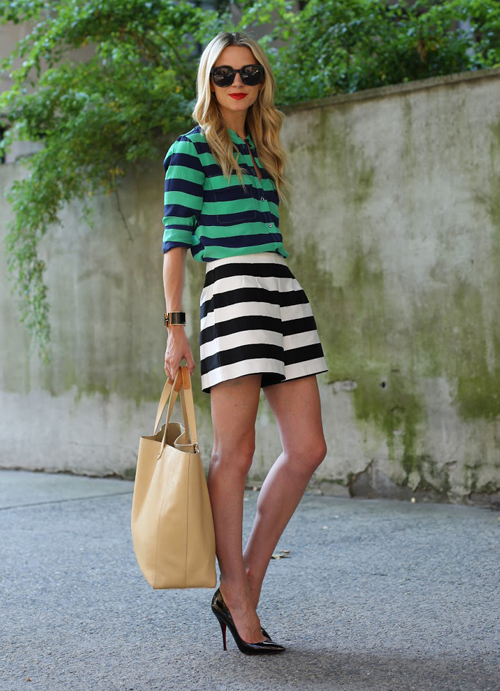 10. Read between the lines.
Don't be intimidated by rocking an all-over striped look. And if you're feeling extra adventurous, go for thick stripes. It will achieve an overall unified look.
Which style idea are you going to try this month?
Also, do you want to be our next Chic of the Week?
XO Lauren
Shop This Story…