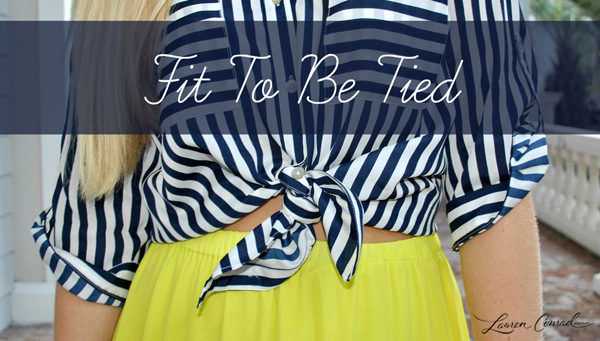 Hey ladies, it's Anna again, from Fash Boulevard. Long before a baby faced Britney Spears' strutted down the locker lined halls of her high school in a preppy uniform, crop tied tops were a favorite amongst Hollywood's most glamorous and unparalleled leading ladies. From the fabulous Elizabeth Taylor to everyone's favorite blonde bombshell Marilyn Monroe, tie-front tops have been a wardrobe favorite in style history. Most recently spotted on Taylor Swift and Jamie Chung, this classic look isn't showing any signs of fading.
Even with their undeniable popularity, I've actually been a total scaredy cat when it comes to incorporating the style into my wardrobe. Thankfully after a few style test trials I've become much more comfortable with the warm weather staple…
Warm Summer Day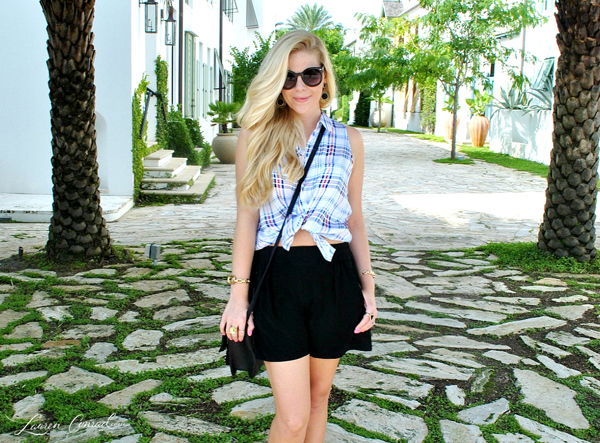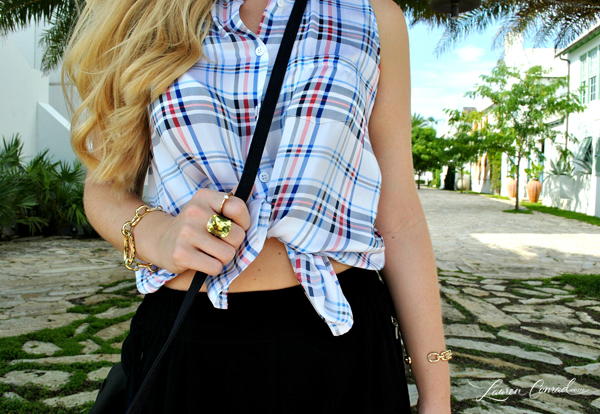 Breezy August Night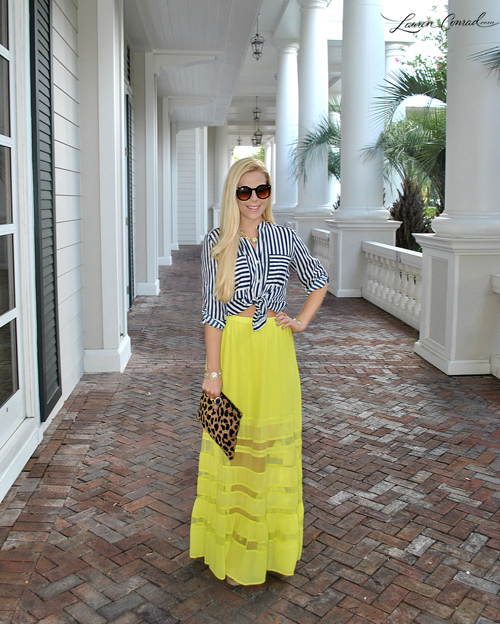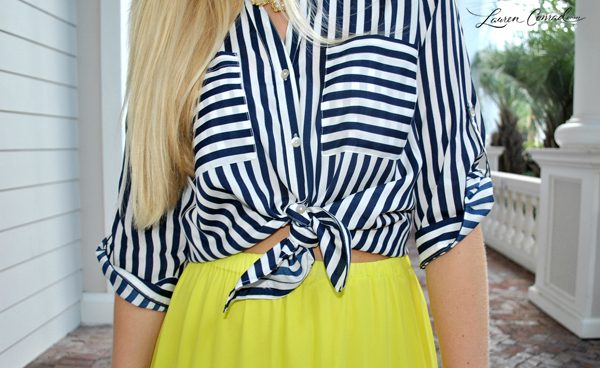 If you don't own a tie front top, don't fret. You can always convert a thin button down by leaving the last three buttons undone and tying the two sides together, like I did for my neon look above. Opt for a long sleeve button down for a warmer look. Or, layer a blazer or jacket over your sleeveless tops for a fun, transitional ensemble that will give you a leg up when it comes to merging seasons in style.
Here's where to get the look:




Are you planning on tying the seasons together by incorporating tie front tops into your transitional wardrobe?

P.S. OMG! Guess who made Vanity Fair's list of favorite blogs? (Yours truly!) Check out my feature in their September issue here: September Issue Feature
xoxo
Anna
Fash Boulevard